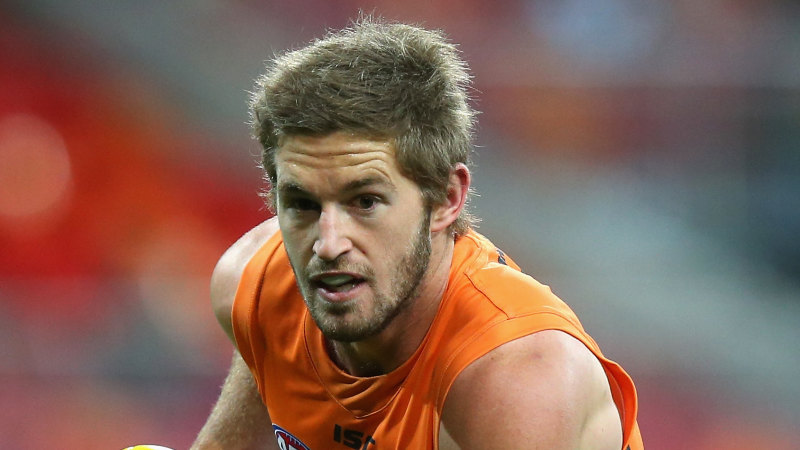 "We're really disappointed for Wardy," GWS head of medical Cullan Ball told the club's website.
"He kicked around his body and had that kick smothered.
"He did some damage to his lateral collateral ligament in his right knee, so that's not the one he had reconstructed last year which we're thankful about.
"We expect he'll probably miss four to six weeks depending on how quickly he settles down but thankfully [there's] no need for surgery.
"We saw him this morning and he was in really good spirits and ready to crack in to his rehab."
Confronting the Brisbane Lions on home turf at Giants Stadium on Saturday, middle-of-the-table GWS have a couple of injury concerns with Zac Williams, Adam Kennedy and Sam Reid all about two weeks away from resuming.
The Giants are keeping close tabs on Kennedy, described the 28-year-old who hasn't played since the AFL season resumed as a "week-to-week" prospect.
"Kenners has just got some upper tendon soreness and they can be a little unpredictable in their nature and how they respond," Ball said.
"He's still a little sore there. We don't think he'll be right this weekend and he'll miss one or two weeks but it's a week-to-week proposition."