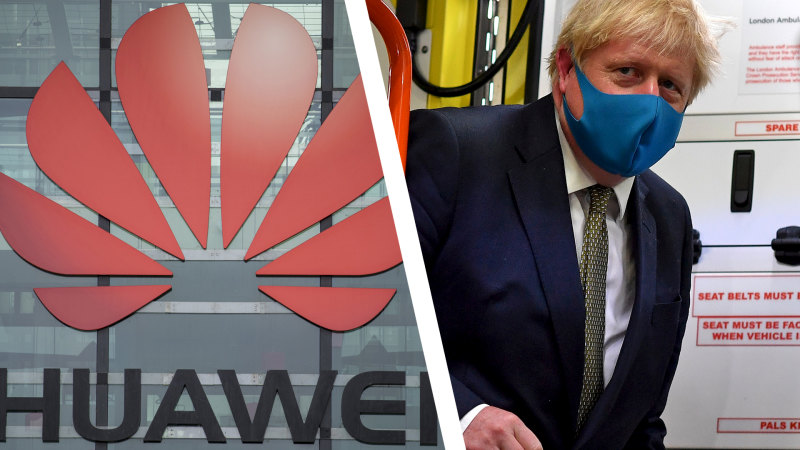 "This government is clear-eyed about China … we want a modern and mature relationship with China.
"Today's decision, however, is about ensuring the long-term security of our telecoms network, specifically in the light of the new US sanctions.
Loading
"That is why we have taken the decision that there can be no new Huawei equipment from the end of this year, and set out a clear timetable to exclude Huawei completely by 2027, with an irreversible path implemented by the time of the next election," Dowden said.
Dowden said the decision would delay the roll-out of the 5G networks by at least two years and add a further £2 billion ($3.6 billion) to costs.
Ian Levy from the National Cyber Security Centre told the government that Huawei products adapted as a result of the US sanctions were likely to suffer "more security and reliability problems" because of the "massive engineering challenge" ahead of them.
"It will be harder for us to be confident in their use within our mitigation strategy," Levy wrote in a blog post.
In January, the British government ignored Australia and the United States' pleas to omit Huawei from the 5G roll-out because of spying concerns.
Tory MPs have since launched a rebellion and vowed to defeat the legislation in the Commons, overturning Johnson's 80-seat majority secured last December.
Bob Seely, the Conservative MP co-ordinating the Huawei Interest Group including about 60 government MPs, said the government's backflip was welcome but still did not go far enough, and left open the option of amending the bill when it was put to the Commons from September.
"I welcome very strongly the Government's move to block Huawei from UK 5G infrastructure from next year," Seely said.
"It is a good, first decision. It is, however, a partial decision.
"I believe that MPs will have concerns about elements of the statement, including no ban on 3G and 4G and a rip-out date for 5G far into the distance.
"It does mean Huawei's glide path out of our critical national infrastructure will be slow."
Ed Brewster, a spokesman for Huawei said the decision was "disappointing" and "bad news for anyone in the UK with a mobile phone".
"We urge them to reconsider," Brewster said.
Loading
"We remain confident that the new US restrictions would not have affected the resilience or security of the products we supply to the UK.
"Regrettably, our future in the UK has become politicised, this is about US trade policy and not security.
"We will conduct a detailed review of what today's announcement means for our business here and will work with the UK government to explain how we can continue to contribute to a better connected Britain."
Huawei's chairman in the UK quit his job before the government's announcement.
Latika Bourke is a journalist for The Sydney Morning Herald and The Age, based in London.