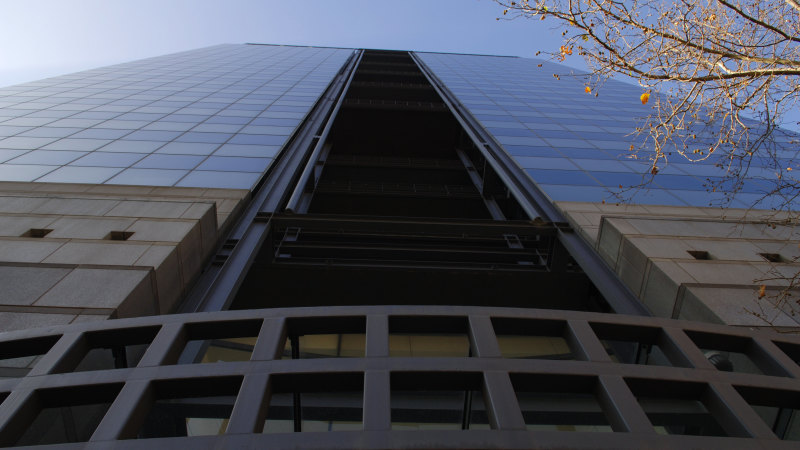 Tenants in the A-grade tower include the Australian Renewable Energy Corporation, Clean Energy Council, Clean Energy Finance Corporation, Department of Justice & Regulation, Domestic Building Dispute Resolution Victoria and Frontier Advisors.
Loading
The Exhibition Street lease was negotiated through agency Retail Realm Partners. Agent Cam Taranto said the location was on the supermarket group's "radar for a number of years".
"Even with the decreased worker population through COVID-19 we are still seeing high-profile retail sites surrounding growth locations gain significant retailer interest," he said.
It follows the supermarket giant tying up another deal to put a full-line, two-level supermarket in the lower floors of Chinese developer 3L Alliance's new building at 350 Queen Street.
The retailer also recently opened another store, its smallest in the CBD to date, in a 220 sq m space in Dexus' 39-level premium grade office building at 360 Collins Street. That deal is thought to have been struck at annual rent between $160,000 to $200,000.
Woolies is taking a long-term position beyond the more recent COVID-19 uncertainty, as it jostles with rival convenience retailers like EzyMart, 7-Eleven and Coles for strategic locations to service the city's growing apartment and worker population.
Retail Realm's Ben Tremellen said the original 350 sq m retail space on the building's ground floor was expanded to include overflow car parking making it a more viable for a front loading supermarket.
Woolies will share the tower's ground floor with other retailers including restaurants Clifford Qwah's Secret Kitchen, Jerry Mai's Annam, David Haddad's Supagrind and a Betty's Burgers.