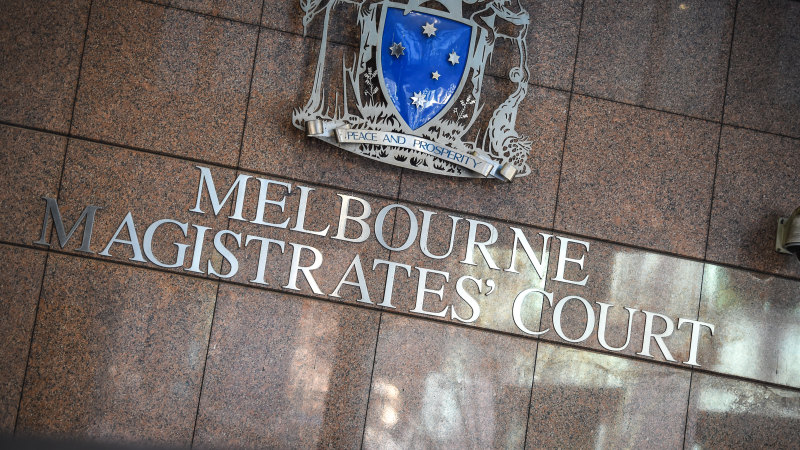 The former teacher, who resigned in late June, taught at three different primary schools in Melbourne's south-eastern suburbs. The Age has chosen not to name the schools to protect the privacy of the alleged victims.
Detective Senior Constable Kellie Mervin told the court investigators had worked extensively with the schools and parents of victims after identifying the Instagram account, which Mr Cordova is alleged to have named "Matilda Roberts".
During the hearing at Melbourne Magistrates Court, magistrate Luisa Bazzani temporarily closed the court so prosecutors, the informant and defence lawyers could view an example of the images police said Mr Cordova had produced depicting pictures of children that had been cut out from a yearbook and interspersed with pornographic material.
"I mean 14-year-old, 13-year-old boys responding to a very precocious … "Matilda" is one thing, but these children were not aware this was their teacher that they were communicating with," Ms Bazzani said. "The allegations are of a particularly heinous nature."
Police said Mr Cordova had acted in a manipulative, deceitful and planned manner towards his victims.
He was charged earlier this month by the joint anti-child exploitation team as part of an investigation into his alleged solicitation of images from children across the three primary schools.
Police were alerted to his alleged conduct by the National Centre for Missing and Exploited Children, which said they had observed him uploading child abuse material to the Instagram account.
Mr Cordova's alleged conduct was also exposed by a mother, who had access to her child's phone and read exchanges her son had had with the Instagram account.
Ms Bazzani said Mr Cordova was granted bail because of the lack of relevant prior criminal history, his supportive family, the treatment available and the possible delays because of coronavirus.
Mr Cordova was bailed under the supervision of his uncle, a former police officer. He is not allowed access to the internet, to possess a mobile phone, to go within 200 metres of any school and kindergarten, or to communicate with anyone aged under 18.
Detective Senior Constable Mervin said police had found an intricate arrangement of folders that Mr Cordova used to conceal the images.
Police said they discovered evidence Mr Cordova had photographed children's "private parts" at the school's swimming carnival.
On June 26, the last day of term, detectives from the anti-child exploitation team executed a warrant at the Rowville home of Mr Cordova and his mother, and seized a range of computers, memory cards and phones, which they then forensically examined.
Later that day, he and his mother attended the school to collect books needed over the school holidays. He told the principal of the raid but said it was a "misunderstanding".
David Estcourt is a court and general news reporter at The Age.