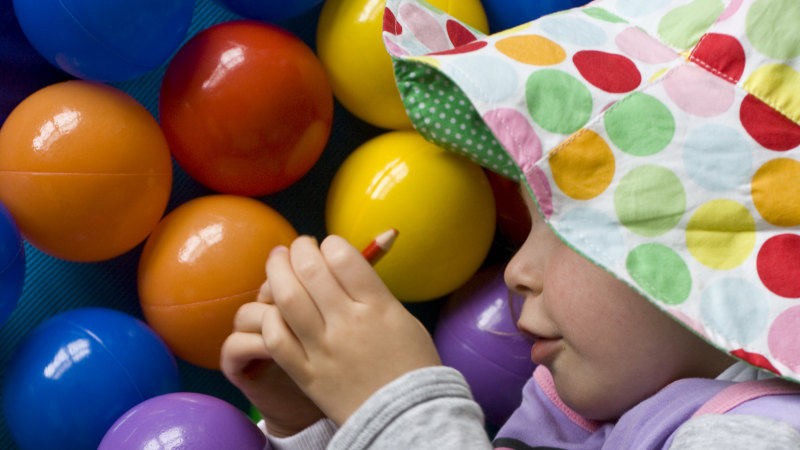 "A person's balancing may still be in progress if we're waiting for more information, or if there's other circumstances stopping it from being finalised," the spokeswoman said.
"For example, they have yet to lodge their 2018-19 tax return or their balancing outcome is on hold because a debt pause is in place."
Services Australia balances families' accounts based on data provided to the Australian Taxation Office in income tax returns. Some families who submitted their tax returns late may face extended waits for their subsidy reconciliation as a result.
Labor's early childhood education spokeswoman, Amanda Rishworth, said the delay was "inexcusable" and families needed the money now.
"This government is always quick to take back money if it's owed to them, but they move at a snail's pace to hand it back to families," she said.
"It is another symptom of a childcare system that is failing families – and this is the system the government has now snapped back to."
Loading
Ellie Black, a 34-year-old mother of one in Rockhampton, has estimated she is owed up to $1000 for the 2018-19 period and has not seen the money despite repeated calls to the government, MPs and the Commonwealth Ombudsman.
"It has been very frustrating. I have had a lot of complaints I have made to various people," said Mrs Black, a full-time student.
"I had an ongoing case [with Services Australia] that was open and it was closed probably at the beginning of June. They said there's nothing we can do, you just have to wait. I probably spent 60 hours on the phone to Services Australia."
In her communication with the agency, Mrs Black said she received a number of explanations for the wait, including the slow pace of manual processing, the system being overwhelmed, and technical glitches.
Under the funding model, which combines government support with fees from families, the subsidy is calculated based on income level, the type of childcare service used and an activity test.
Under the balancing and reconciliation process, the government received $137 million in debt repayments from families as of March.
Amid the ongoing COVID-19 crisis, childcare providers are nervously waiting to see the impact of the regular childcare subsidy model being switched back on this week after the end of the sector's rescue package.
Fergus Hunter is an education and communications reporter for The Sydney Morning Herald and The Age.