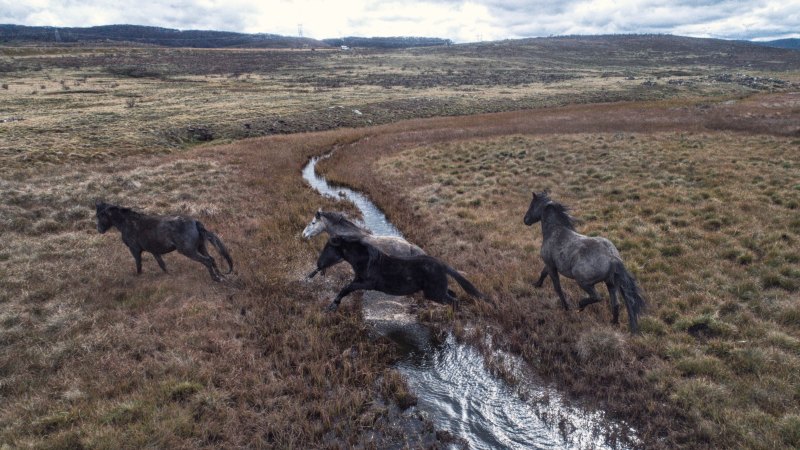 Loading
With the court's decision, crews will use ground and aerial mustering, or set traps to remove the animals. Those that can't be found new homes will be sent to a knackery for slaughter.
NSW Environment Minister Matt Kean, who has backed the removal of the horses welcomed the decision, saying it cleared the way "for humane and responsible horse control that protects our threatened species and ecosystems in Kosciuszko National Park".
Andrew Cox, chief executive of the Invasive Species Council, said the key point from the judgment was that the planned horse removal by the National Parks and Wildlife Service was entirely consistent with both the 2008 horse management plan and the state's planning legislation.
The removal, which had been delayed only a couple of weeks by the injunction, was critical because the horse population was increasing at the rate of about 23 per cent a year, Mr Cox said, citing a government survey tracking animal numbers between 2014 and 2019 in the Australian Alps National Parks that span NSW, Victoria and the ACT.