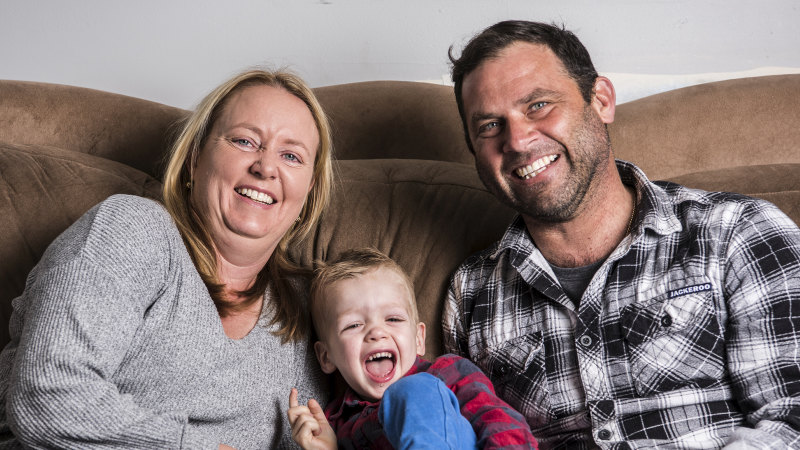 The figures released last week by the NSW government show 162 carer adoptions in 2019-2020, up from 142 the previous year. In total, 16,884 children and young people were in foster and other out-of-home care as of June 30.
Two years ago the NSW government passed laws to make it easier to adopt children, capping out-of-home care at two years before caseworkers seek a permanent home. In 2015-2016 there were just 67 adoptions from out-of-home care.
Figures from the Australian Institute of Health and Welfare show NSW accounts for more than nine out of 10 carer adoptions in Australia.
The NSW Minister for Families, Communities and Disability Services, Gareth Ward, said the soaring number of adoptions was good news for children.
"Every child deserves the security of a safe and loving home where they can grow, thrive and reach their full potential," Mr Ward said.
Mr Ward said the government's first priority was early intervention to stop children from entering care in the first place. This had resulted in a 42 per cent reduction in children entering out-of-home care since 2015-16 and a 35 per cent reduction in Aboriginal children and young people entering care in the same period.
The government's reforms in 2018 raised the spectre of another stolen generation, since parents do not need to give consent and Indigenous children are disproportionately represented in out-of-home care.
The peak body for Indigenous children and families in NSW, AbSec, opposed the reforms, as did Labor and the Greens.
The Family is Culture report led by Professor Megan Davis, delivered to government in October 2019, recommended legislative change to ensure adoption is not an option for Aboriginal children in out-of-home care.
Mr Ward responded earlier this month by announcing reforms, including the appointment of an Aboriginal Deputy Children's Guardian within the Office of the Children's Guardian.
Previous reforms included placement principles that make adoption a last resort for Indigenous children, but Mr Ward has stopped short of a ban. He plans to review the outcome of current settings in 2024.
AbSec described it as an "unremarkable response". Chairwoman Dana Clarke said it was a "mixed bag of good, bad and reannounced initiatives".
Loading
"While there are some positives, many essential reforms have either been postponed or ignored, rather than providing the systematic change that our children need," Ms Clarke said.
Renee Carter, chief executive of Adopt Change, which runs the government-funded Forever Family program to find permanent homes for children, said she understood the sensitivity around the removal of Indigenous children but with safeguards already in place, there were very few Aboriginal adoptions.
"The difficulty is if it's removed altogether, then it can remove that as an option for situations where it may be the preference," Ms Carter said.
"What do you do if there's an older teenager, for example, that has lived with that family since they were a young child, and they want to be part of that family?"
Caitlin Fitzsimmons is a senior writer for The Sun-Herald, focusing on social affairs.