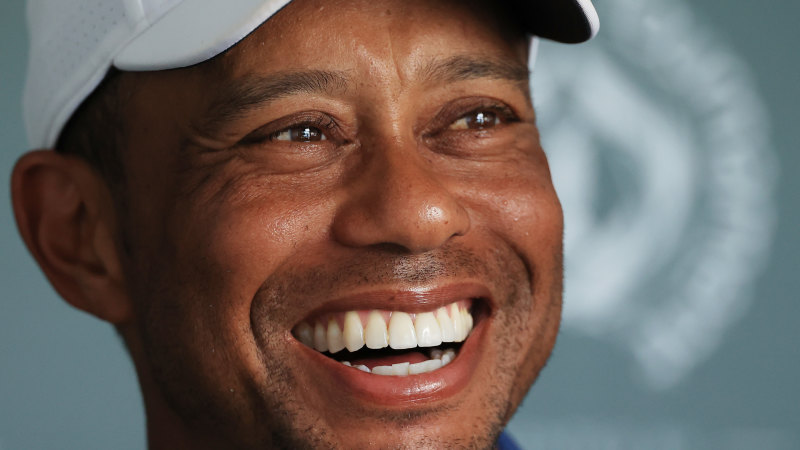 Woods's back was sore and his body language gave it away, although it says everything about his unrelenting competitive spirit that he birdied two of the last three holes for a three-over total.
"I wasn't quite moving as well as I'd like and couldn't quite turn back and couldn't quite clear – it was a bit of a struggle," Woods, a five-time Memorial champion, said. "It started this morning during the warm-up. It wasn't quite as good as I'd like. [But] I finished birdie-birdie-par and that's about the only positive to it today."
Playing alongside him at Muirfield Village, Rory McIlroy shot a level-par 72 for two under. The Northern Irishman faces a fight for the world No.1 position this weekend with Jon Rahm looming menacingly on the leaderboard on a mission to become just the second Spaniard in history to top the rankings.
Jose Maria Olazabal never managed it and neither did Sergio Garcia, despite both winning the Masters. The late Severiano Ballesteros stands alone and, as the great conquistador happens to be Rahm's inspiration, prepare for some rich Iberian emotion should the 25-year-old climb to the summit in Ohio.
Rahm knows that if he lifts his first title this year then McIlroy, 31, will need, at least, to be in a -two-way tie for second to ensure his latest five-month reign continues. Rahm would even make the ascent should he finish outright second, so long as McIlroy comes outside the top 30 and none of Dustin Johnson, Justin Thomas and Webb Simpson wins.
On eight under following a 67, these are enticing scenarios for the Basque. When Rahm left the famous layout, designed and still controlled by Jack Nicklaus, there were only Americans Tony Finau (69) and Ryan Palmer ahead of him in the clubhouse on nine under.
After a mediocre restart following the PGA Tour restart – in four events his best finish has been a tie for 27th – Rahm believes he has finally relocated the spark that made his progress appear so inexorable before coronavirus forced the three-month hiatus and that did not seem likely after a third-round 75 on the same Muirfield Village layout in last week's Workday Charity. But then came a 64 on the Sunday and the confidence began to re-emerge.
"I wasn't supposed to play last week, but with the [Covid19] situation in Arizona I felt it was better to be here for two weeks," Rahm said. "On Sunday my swing last week wasn't feeling the best, but after bogeying my first hole I told Adam [Hayes, his caddie], 'Hey, let's just go for it; I have nothing to lose and a lot to win'. I started hitting good shots, making a couple [of] putts and went low.
"And this week I figured something out on the range; a bit of a feel on the swing that's been making me more comfortable. This was apparently the best tee-to-green round I've had in terms of strokes gained, and I'm surprised at that. But hey, I don't know. I feel good."
The Telegraph, London