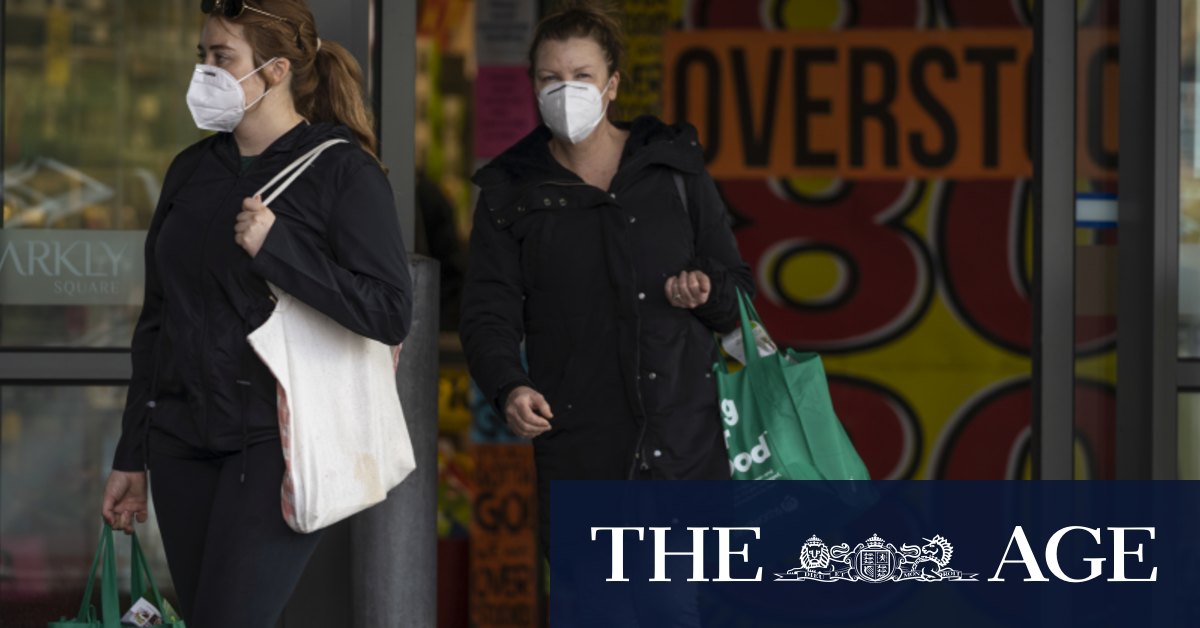 Loading
Similar rules will be in place for electronics and furniture chain Harvey Norman, however, a spokesperson said the policy would extend to customers and staff in all of the company's Victorian stores.
Exceptions will be made for shoppers with medical issues or children under 12.
However, shoppers will still be able to shop at Woolworths without a mask, with a spokesperson confirming the business would not refuse service to non-mask wearers due to there being a "range of personal circumstances where masks aren't recommended".
Coles did not specify if customers would have to wear masks, saying it would take the advice of the state government. Both Coles and Woolworths employees will be required to wear a mask from Thursday onwards, the supermarkets said.
Major retailers have said they will also supply employees with face masks to wear while working, a move welcomed by Australia's largest retail union, the Shop, Distributive and Allied Employees Association (SDA).
"Consistent with current health advice, the SDA encourages staff to wear a face mask which should be provided by the employer," a spokesperson said.
The union has also called on employers to have processes in place to allow staff to change face masks during shifts and to safely dispose of potentially contaminated masks.
Paul Zahra, the head of the Australian Retailers Association (ARA), also encouraged retailers to provide staff with masks and make sure they wear them during shifts. The ARA has also said that service should be denied for customers who do not wear a mask.
Loading
"Retailers should be enforcing the law and that means that staff can only work if they're wearing a mask and customers can shop if they're wearing masks," he said.
However, both the SDA and ARA said they have raised concerns with retailers over any potential backlash from customers regarding masks, with the union currently consulting with employers over their plans if staff face threats or "acts of violence" over incidents involving masks.
Josh Cullinan, the national secretary for the Retail and Fast Food Workers Union (RAFFWU), said it should not be incumbent on employees to enforce mask policies, calling on employers to implement in-store security or to leave enforcement to management.
Loading
"That responsibility falls fairly and squarely on the employer, not to staff," he said. "Security and police should be provided, if need be, to make sure the safety of workers is protected."
Mr Zahra said retailers should call centre security or police if any violent behaviour occurs.
Dominic Powell writes about the retail industry for the Sydney Morning Herald and The Age.