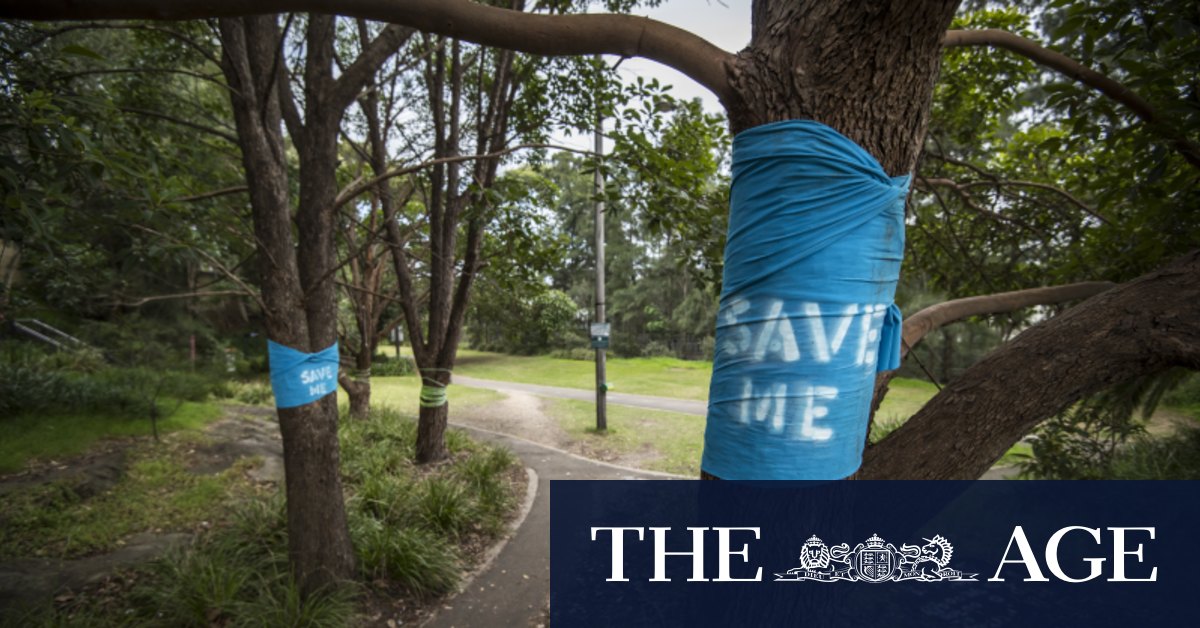 The situation could be exacerbated as the property industry pushes for a rapid take-off of so-called "stalled developments" to stimulate economic activity, that could bypass good urban planning and lead to a rash of bad development. They can't be allowed to maximise lots at the expense of remaining bushland, parks and mature trees.
Now we are experiencing an explosion of green space use, it's time to turn the tide with much stronger protection mechanisms. State and local governments need to lift their game. While it is welcome that Minister for Planning and Public Spaces Rob Stokes is lauding the importance of green spaces in this time of COVID-19 – we need to do more than policies, strategies and suggestions.
Loading
It's vital these areas are protected into the future and nature rehabilitated. The inner and western suburbs are particularly poor in open space and its tree canopy was massacred by the government's WestConnex with more to come for the Sydenham to Bankstown Metro (more than 500 trees) and the Parramatta light rail (more than 2,000 trees).
I have some suggestions for Premier Berejiklian and Minister Stokes, who have as one of their key priorities, "creating better and green public spaces".
First, green spaces and our tree canopy need strong legislative protection. It should not be so easy to override zoning classifications or indulge in "offsetting" when areas or mature trees are proposed to be removed – it is virtually impossible to replace them. Unless we change the legal protections, this situation will continue threatening new parks and tree plantings.
Second, new development precincts must put large green spaces (including remnant bushland) and linking corridors at the heart of planning. A key example is the Greater Macarthur region slated for tens of thousands of new homes. Located in a prime urban heat area, trees and parks will be essential to cooling, physical and mental health and protecting remnant wildlife. At this very time, Lendlease is trying to bypass the regional planning and conservation process with its Gilead development that contains major koala corridors linking the Hawkesbury and Nepean Rivers. Stokes is the decision maker.
Loading
In the Hornsby and Hills Shires, two areas nominated for priority management under the government's Save Our Species program are slated for removal, including rare blue gum forest the Urban Taskforce wants cleared and fast tracked for Mirvac's development.
It's essential that the planning process explicitly recognise the ecological, aesthetic, recreational and health values and quantify the value of green spaces and trees. Previous studies by other cities, including Melbourne and London have found they are worth many millions of dollars in perpetuity. Protect and expand these places first before any development.
There's a lot we can do to upgrade the natural values of our green spaces. Wildlife corridors at least 450mwide (good for koalas and other wildlife) should be regenerated. Green space managers can replace the understory of mowed grass in parts of parks, with native grasslands. Naturalised banks can be returned to urban streams (locked in concrete or steel sheet piling) as is occurring along the Cooks River creating habitat and a far more pleasant experience for walkers, bird and fish life. And of course, plant more trees in streets, parks and backyards.
Governments are looking for ideas for economic stimulus after the COVID shut down. We can come out of this with a renewed appreciation for our green spaces and importantly a political commitment to not marginalise parks and trees in development decisions – instead investing in their future permanent and improved place in our expanding city.
Jeff Angel is the director of the Total Environment Centre.
Get our Morning & Evening Edition newsletters
The most important news, analysis and insights delivered to your inbox at the start and end of each day. Sign up here.