The first national assessment of the damage wrought by the unprecedented summer bushfires on native animals finds there is likely to be a dramatic increase in the number of species facing extinction.
A comprehensive study of the effects of fires between July last year and February this year found 21 threatened species – including the long-footed potoroo and eastern bristlebird – are among 70 animal types that had more than 30 per cent of their habitat burnt.
This habitat loss puts them at a far greater risk of extinction, according to a peer-reviewed study from researchers at the University of Queensland and La Trobe University, and published in Nature, Ecology & Evolution on Tuesday.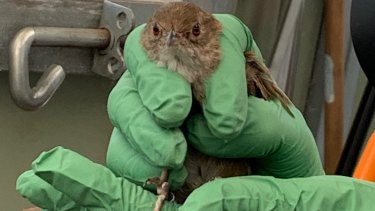 "Many of the species impacted by these fires were already declining in numbers because of drought, disease, habitat destruction and invasive species," said lead researcher Michelle Ward, a doctoral candidate at the University of Queensland's School of Earth and Environmental Sciences.