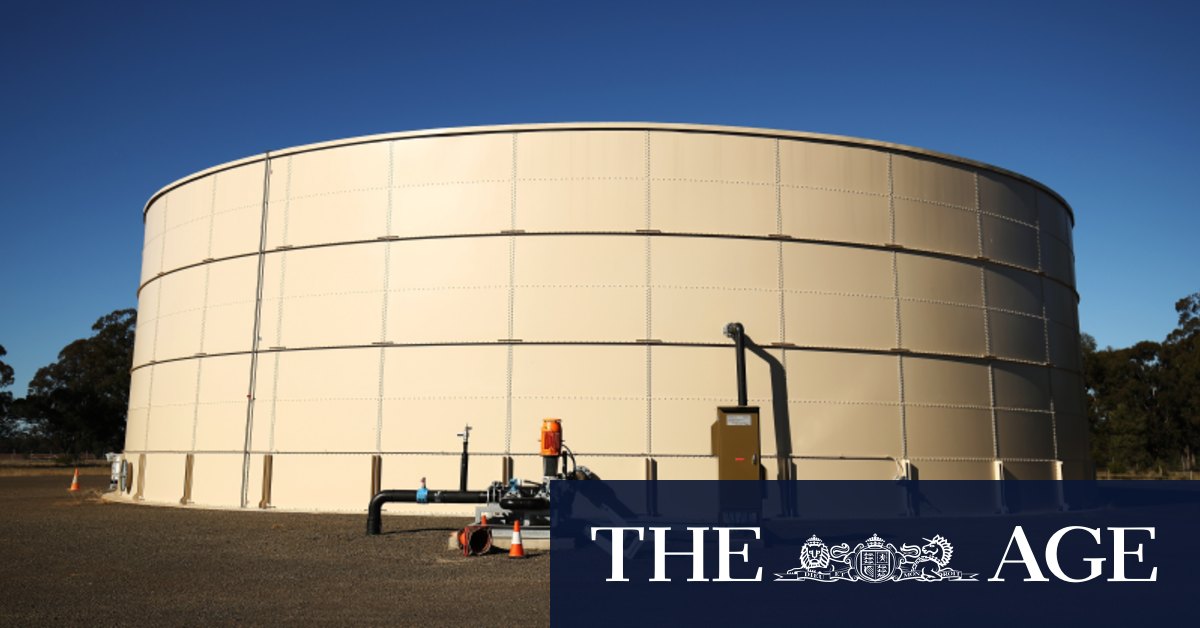 Professor Kelly provided the commissioners with data from the Australian government's National Greenhouse and Energy Reporting Scheme, which showed that the largest emitter reported releasing 42.7 million tonnes of greenhouse gases last year from its total operations.
The 20th largest emitter was Santos, the project's proponent, which reported releasing 5.8 million tonnes. By comparison, the Narrabri project alone would release around 1 million tonnes of greenhouse gases each year, making it the 54th largest emitter in the country.
A second option for which Santos is also seeking approval would see the project ranked as the 64th greatest single greenhouse-gas emitter in the nation.
Professor Kelly said that in its Environmental Impact Statements, Santos used outdated modelling to underestimate its predicted impact on global warming.
"Methane that is emitted to the atmosphere takes approximately 10 years to be removed. If you approve the Narrabri Gas Project, you will be approving one of the top 100 [direct] emitters of greenhouse gas emissions in Australia for the next 25 years, with a global impact that will actually extend to 35 years," Professor Kelly told the commissioners.
A Santos spokesman said, "The fact is that Narrabri gas will be cleaner energy than some sources of gas already being used in NSW. As the Department of Planning found, Narrabri would encourage the development of gas-fired power stations in NSW to compensate for the closure of several coal-fired power stations in the next 20 years and reduce greenhouse gas emissions in NSW."
Loading
The hearings come at a time when the climate impact of methane, which commonly escapes alongside gas in extraction projects, is being reconsidered by scientists.
Current report requirements consider methane to be 25 times more potent a greenhouse gas than carbon dioxide, but new research suggests it is now viewed as between 28 and 34 times more potent.
The Narrabri proposal has proved to be one of the most controversial developments in NSW history, with the commission receiving around 23,700 submissions from people and bodies opposing it and 300 in support.
Such was the interest that extra hearing days were added to the schedule, the last of which will be held next Saturday.
Last week the commissioners heard from local residents, environmental advocates and experts about concerns of the project's potential damage to farmland, local forests and habitat, groundwater systems and the climate.
Nick O'Malley is National Environment and Climate Editor for The Sydney Morning Herald and The Age. He is also a senior writer and a former US correspondent.
Most Viewed in Environment
Loading