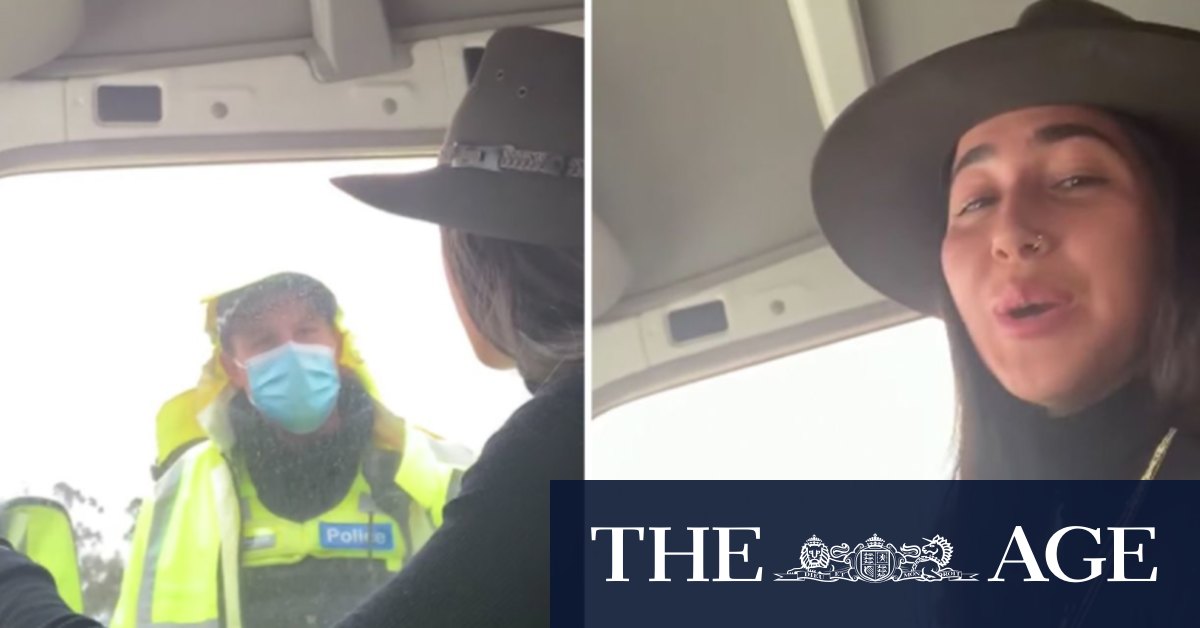 "The woman has been released pending summons for traffic-related offences, failing to produce a licence, failing to produce name and address, and breaches of the Chief Health Officer's directives."
Police pulled over Ms Black's car on Wednesday to speak with her about an incident last week, when she filmed herself refusing to comply with an officer at a checkpoint in Bunyip in Gippsland, south-east of Melbourne.
The video, which has now been taken down, shows Ms Black saying "Let's do it, let's take them down," as she drives towards the checkpoint.
She appears to read from a piece of paper as she refuses to open her window and demands repeatedly: "Have I committed a crime?". She then celebrates as the officer tells her to drive through the checkpoint.
The post drew a furious response from social media users, who accused the woman of acting dangerously.
Victorian Police Minister Lisa Neville lambasted the woman's actions last Friday.
"Let's be incredibly clear, that footage shows an incredibly selfish person who deliberately attempted to cause issues for police," she said.