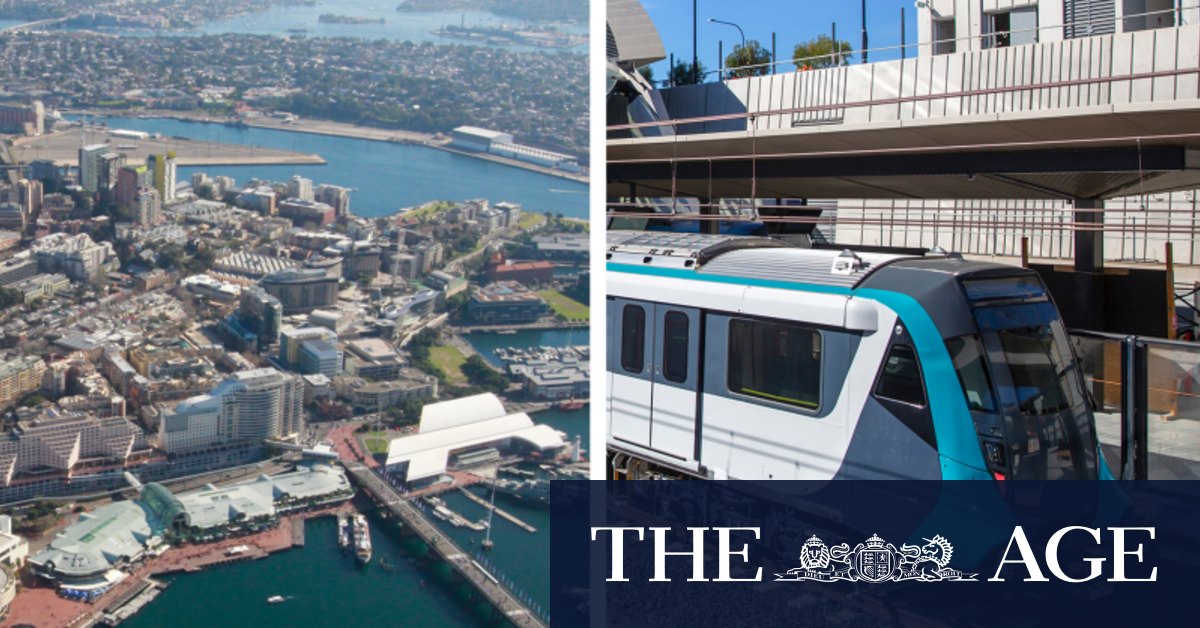 Taller buildings closer to the waterfront and a larger population will effectively make Pyrmont an extension of Sydney's CBD to the west. Rezoning will be required to allow for greater development.
Sources close to the Metro West rail project say the government is set to make a decision on building a station at Pyrmont by the end of the year, once final investigations are complete.
The site of the station, if approved, is likely to be close to the Star casino. Blackwattle Bay, the site of the new $749 million Sydney Fish Market, is considered too close to a metro station site that the government has committed to at the Bays Precinct near Rozelle.
A station at Pyrmont is also likely to involve the private sector building an office and retail development above it in order to help offset the cost to taxpayers.
A spokeswoman for Transport Minister Andrew Constance confirmed "further industry engagement and transport and economic modelling" would be undertaken as part of the government's investigations into building a station at Pyrmont.
The government left open the possibility of constructing a station at Pyrmont when it released in April an environmental impact statement for Metro West, which will be a mostly underground train line stretching from the CBD to Westmead, near Parramatta.
Stations will be among the most expensive components of the $20 billion-plus rail project.
The City of Sydney has been leading a push for a station to be built at Pyrmont, arguing the need is critical because of the suburb's high population.
Loading
Committee for Sydney, an advocacy group, said building a station at Pyrmont was a once-in-a-century opportunity. "We hope it happens. It would connect an important part of the city to the broader network," chief executive Gabriel Metcalf said.
The government is aiming for a 20-minute trip on the driverless metro trains on the line between Parramatta and the CBD, about 10 minutes quicker than existing express trains.
In April the government ditched Rydalmere, east of Parramatta, as the site of a new metro station, while this month it again ruled out Camellia as a location.
A final masterplan for the Pyrmont Peninsula is due to be completed by the end of October.
Get our Morning & Evening Edition newsletters
Matt O'Sullivan is City Editor at The Sydney Morning Herald.