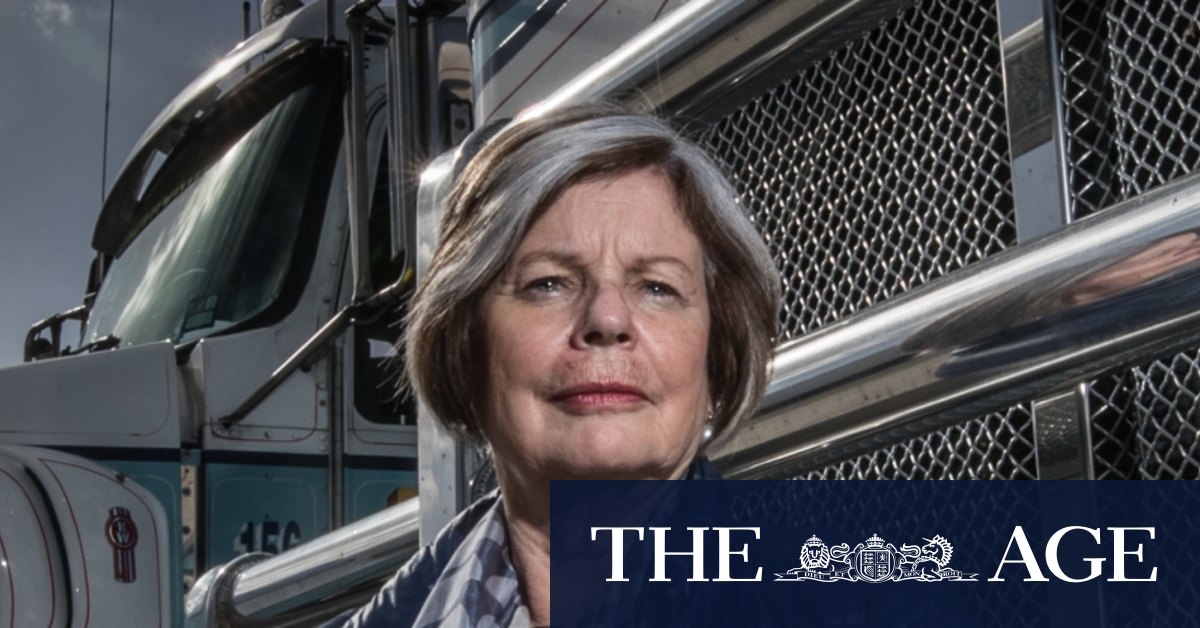 Some trucking operators say testing every seven days is unworkable because testing stations at public hospitals in the suburbs are inconvenient for drivers in B-double trucks and semi-trailers carrying huge fuel loads.
"If they have no symptoms, there is no need for them to be tested every seven days," said Noelene Watson, managing director of Don Watson Transport.
A spokesperson for NSW Minister for Regional Transport and Roads, Paul Toole, said Transport for NSW was working with NSW Health to assist the freight industry in making necessary changes in response to the coronavirus outbreak.
"Under the freight industry's current COVID-19 Safety Plan, freight workers are encouraged to get tested every seven days, even if they are asymptomatic, but testing is not currently mandatory," the spokesperson said.
Mrs Watson said concerns about the status of a long-distance truck driver could be resolved with testing done at border crossings, adding that checkpoints already had dedicated freight lanes.
"We just need the testing station to be at those points. So that when the truck's on the road he's not having to go into the suburbs to find a doctor or a hospital, and try and park a truck," she said.
"I haven't even heard of a truck driver with COVID-19, and if there was one in our industry, you would hear about it very quickly," she said.
Mrs Watson's business, which is based in Victoria, is a refrigerated transport company that moves chilled and frozen goods up and down the eastern seaboard.
Loading
Ben Maguire, chief executive of the Australian Trucking Association, said industry representatives met with Deputy Prime Minister and Transport Minister Michael McCormack on Thursday and asked him to ensure that testing requirements were clear and consistent, and make testing facilities more accessible to truck drivers.
"If we are serious about making testing accessible, then pop-up sites on interstate freight corridors 24-7 is the only way you can do it," he said.
"In the early hours of Wednesday there was a four kilometre queue of trucks at the South Australian border…drivers (were) sitting in a queue for hours and it was a seriously dangerous situation because of the fog," Mr Maguire said.
"There were no incidents or accidents but this is an accident waiting to happen," he said.
Mr McCormack said in a statement that state and territory governments remain responsible for border controls, and the national interstate freight protocol was designed to allow freight to move safely and efficiently across borders.
"Government agencies from all Australian governments met with industry this afternoon to discuss issues around the implementation of these measures," a spokeswoman for Mr McCormack said.
The federal government appreciates the issues raised by the transport industry, the spokeswoman said, and Mr McCormack would continue to work closely with states, territories and industry to implement the freight protocol and provide support.
Darren is the mining and agribusiness reporter for The Age and The Sydney Morning Herald.
Mike is the climate and energy correspondent for The Age and The Sydney Morning Herald.