"There's a crisis of sexism that is perpetuated by our economy and this is an opportunity to structurally change that," she said.
Her commission co-wrote the paper, alongside grassroots feminist organisations in Hawaii, and focused on addressing racial and other societal inequalities as well as gender.
She added: "I've never heard the word feminist over and over again – in such a positive way – at this level before. It was surreal."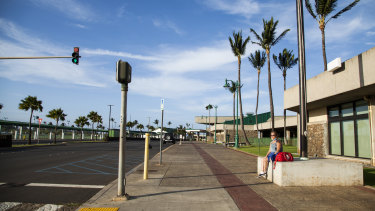 According to McKinsey's 2020 Power of Parity report, women's jobs are nearly twice as vulnerable as men's in the current crisis – in part because they tend to work in sectors such as hospitality that have been hit by closures, and also because the burden of unpaid care has fallen disproportionately on women as schools have closed.
During the pandemic, mothers have been doing two more hours of childcare every day than fathers, according to the Institute for Fiscal Studies.
Loading
Domestic violence hotlines around the world have also reported alarming spikes in calls during lockdown.
The philanthropist Melinda Gates has warned it could cost the world $US5 trillion ($6.9 trillion) if the effects of the virus on women were ignored. "We're going to get recovery if we start to get equality," she argued.
So far, no country has yet put in formal plans for a gender-responsive recovery. Even in countries such as Germany and New Zealand, often at the forefront of the drive for equality, plans have been criticised for not addressing this issue in enough depth.
In Germany, Katrin Göring-Eckardt of the opposition Green Party – currently second in the polls – called the plan a "man's thing" and complained the word "women" didn't appear once.
Dr Rosemary Morgan, of the Johns Hopkins Bloomberg School for Public Health, said there were some positive signs in Canada, where the University of Toronto put out its own feminist recovery plan this week, and parts of India. But "Hawaii really started it," she said.
"It's actually putting these issues on paper and getting political support, and we will see what comes of that."
Dr Clare Wenham, assistant professor in global health policy at the London School of Economics, said the fear was that progress made towards equality could actually be reversed.
"We have spent the last 50 years pushing for gender equality and making sure women have the same rights as men. To let that fall at this time of crisis just seems like a really regressive step," she said.
The Telegraph, London