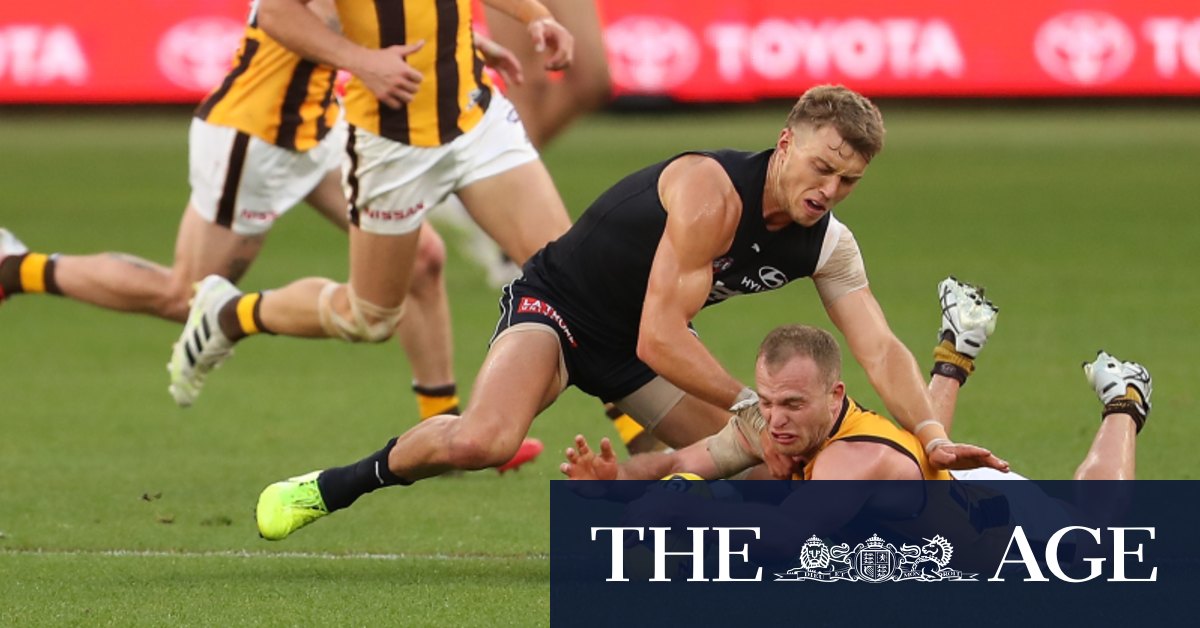 "We need to find a way to do it for longer and when challenged is probably the area we need to be able to break even," he said.
"I thought early on we were winning the contest and kicking it forward. I thought in the second quarter we started to handball it a little bit more.
"It's the ability to execute your game style your way for the longest and right now we know when we do it well it works for us."
In the first quarter, when the Blues were on top, they had 52 kicks, 28 handballs and finished the term with 13 more contested possessions than the Hawks.
They had only 43 disposals in the second term – 30 kicks and 13 handballs – and held an advantage of only four contested possessions at half time.
During that second term, the turnovers started to add up for the Blues, setting the tone for a 61-48 advantage to the Hawks in that area.
The Hawks dominated most of the stats areas for the game and held an advantage of 12 contented possessions.
Many of Carlton's senior players were guilty of turning the ball over in the second quarter – often when they had space to settle and deliver with better accuracy.
Teague said there wasn't enough help for Cripps, who finished with 27 disposals (19 contested), eight clearances, five tackles and a goal.
"We didn't have enough guys get their job done today. As simple as that," he said.
"I thought we probably lacked a bit of composure at times from guys who have been really strong in that area for whatever reason. We didn't have the even spread.
"Our ball-use wasn't great and you probably saw the difference from the first quarter when we were hitting targets.
"How deflating."