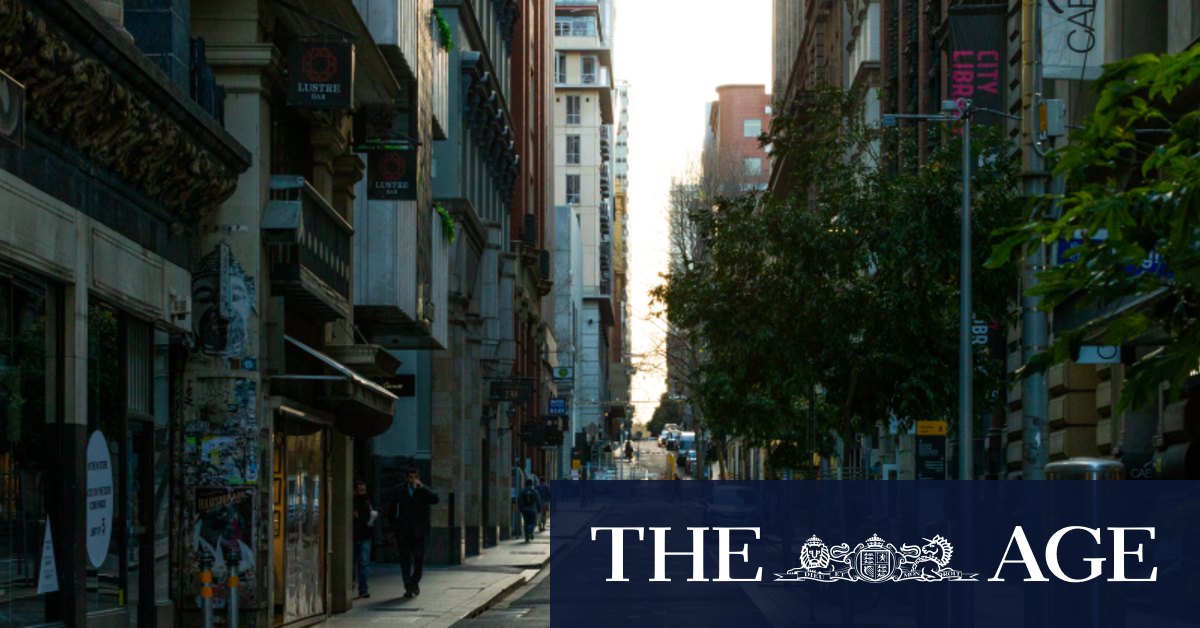 Victoria was already facing a steeper climb up Treasurer Josh Frydenberg's mountain of economic recovery. The state's economy is diverse but relies on international education and migration more than the other states. In 2018-19, international education alone added $12.6 billion to the state economy and generated almost 80,000 jobs.
People like coming here to study and live, and this pays a large economic dividend. It helped propel Victoria's economy to the top of the pops before coming into this crisis. Until a vaccine is found, borders are reopened and people start moving around the globe again, these lucrative sources of growth will remain subdued.
Loading
There is also no doubt that a second lockdown has put Victoria behind other states that are free to set off on the path to recovery. However, the nature of pandemics means Victoria will make up much of this ground as soon as it is allowed to reopen, before the really hard work to fully restore economic prosperity commences. Hard work that the rest of Australia, still reliant on JobKeeper and without a clear economic plan from the federal government, is to date failing to start in earnest. We may not be as far behind the pack as we fear.
Many Victorians will remember the long and hard recovery following the 1990s recession. It took Victoria seven years to get back to the same level of employment as before the recession. It only took NSW four years. The difference wasn't the economic policies in Canberra, it was the policies of the Kennett government that prioritised austerity and "reform" over jobs.
Beyond the hard lesson that austerity is the single worst policy response to a recession, we also learnt that we have more control over our economic destiny than we may realise. Record levels of infrastructure spending are already under way in Victoria, and will continue to support jobs in the construction sector. But there are other opportunities the state government can grasp to build a strong recovery through investing in our most lucrative asset, Victorians.
Where the Commonwealth has turned its back on the productivity and employment potential of childcare, Victoria could move to expand three and four-year-old kinder programs. Additional jobs for early childhood educators, better outcomes for children and increased participation of women in the workforce. An investment that would pay immediate and long-term economic dividends.
Many school students will need extra support to catch up once schools resume. A targeted six-month tutoring program as proposed by the Grattan Institute would help bridge the gap between Victorian students and the rest of the country. Employing thousands of tutors and teachers, the program could help ensure that Victoria maintained its advantage in human capital so important in driving investment and jobs of the future.
Loading
The national push for investment in social and affordable housing to drive the economic recovery has so far failed to entice the Commonwealth to open its wallet. It has been more interested in funding new kitchens and bathrooms. Victoria has announced additional spending, but a larger program of renewal and expansion of our social housing could underpin the recovery across the state. As with kinder programs, the benefits would be beyond the immediate jobs for construction – with social housing playing a critical role in tackling disadvantage and lifting long-term growth.
Melbourne is not alone in having being humbled by this wicked virus. As we endure the worst of days ahead we should do our best to stay upbeat about the economic future of our city. The sport, the theatres, the galleries, the cafes and the restaurants that define Melbourne will return. We just have be ready to climb back on, aim high once again and take another chance at success.
Angela Jackson is lead economist at Equity Economics and was the deputy chief of staff to former federal finance minister Lindsay Tanner.