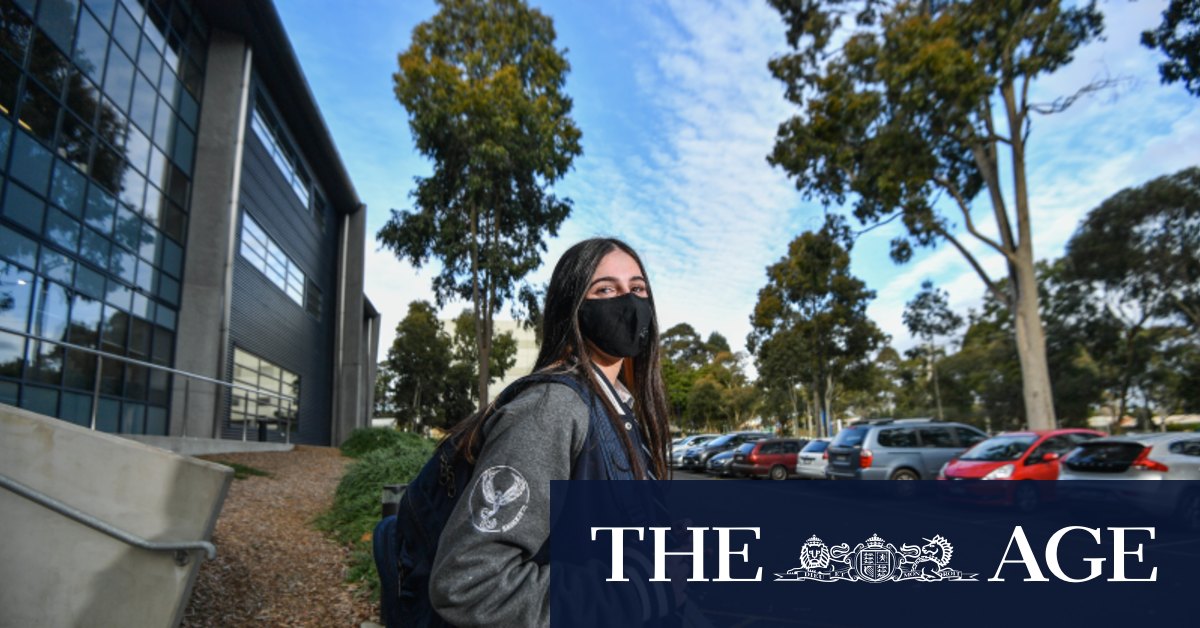 Loading
There were also "already existing processes in place that provide for special consideration in the calculation of students' VCE study scores and ATARS".
Hannah said she felt "very uncertain" how long this new situation will last. "It feels a little unsettling, to be honest, because I don't know what's going to happen," she said.
But having spent most of term two learning at home the 17-year-old, who goes to John Monash Science School in Clayton, says at least the class routine is familiar.
And she won't have to take an hour from her Glen Iris home, by train and bus and on foot, to get to school.
The downside was lack of social interaction. "It's partly the reason that we get up and go to school, to see our friends and talk to teachers,'' she said. "That was really missing in online schooling."
Hannah, who will apply to study science at Melbourne University next year, did not think Victorian Year 12 students were necessarily at a disadvantage compared with children in other states in their academic scores or in securing university places.
The biggest take away for me is, we can make it through anything.

Hannah Singh
"If we persist through it as a state, if we all keep working hard and embrace online learning instead of finding reasons why it's not going to work, we can achieve the scores that we would have if we were in a different scenario," she said.
Hannah feels her VCE group will be stronger through adversity. "The biggest take away for me is we can make it through anything."
Templestowe College student JR Giammario, 17, has worked from home since March 25, by choice, because he doesn't wish to pass on COVID-19 to anyone.
But he doesn't think it's disadvantaged him in winning a place at uni – he wants to study media and communications at La Trobe University.
He's thrived from studying at his own pace, but realises that's not for everyone. "I think the education system does not teach students how to be flexible and to be resilient and learn in other environments," he said.
Lucy Skelton, 18, of Kew, said her VCE level at Melbourne Girls College reverted to remote learning a week ago, when a COVID-19 case was diagnosed at the school.
Lucy said it had been hard adjusting. "I do prefer being at school," she said. "It's much easier for me to feel motivated to study and to do my best.
"However, when I'm at home, I get to have my cat beside me, I don't have to travel, I can get up later and I'm less tired."
Get our Morning & Evening Edition newsletters
The most important news, analysis and insights delivered to your inbox at the start and end of each day. Sign up here.
Carolyn Webb is a reporter for The Age.