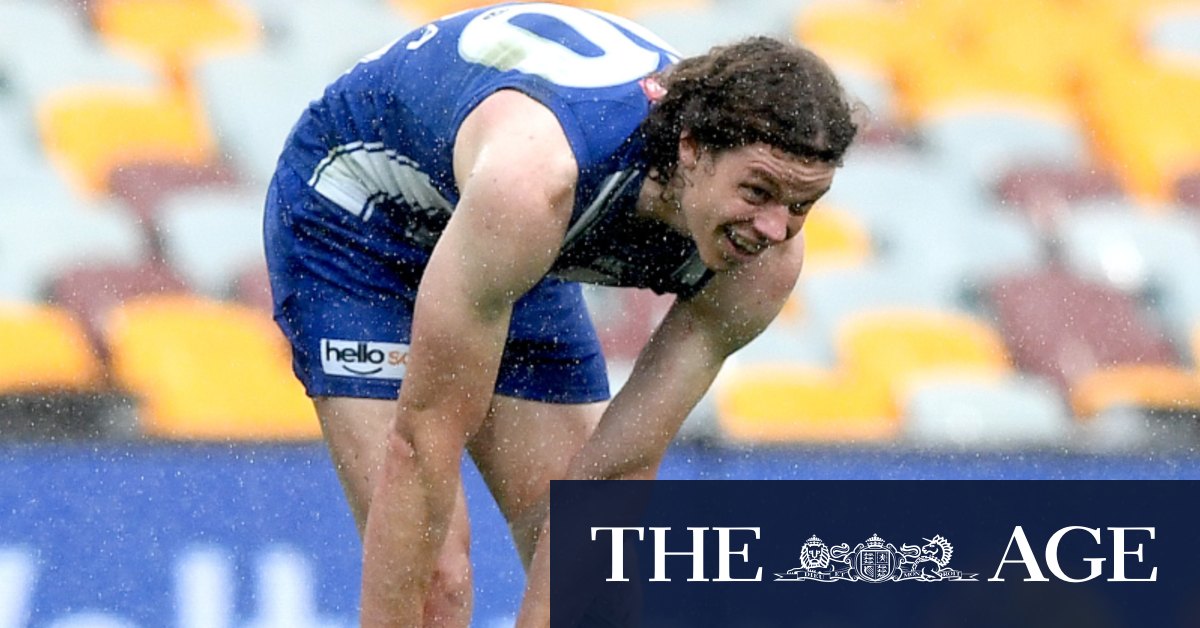 "We'll make sure we get across that as soon as possible, but we just hope for the best with Ben."
Brown's manager Adam Ramanauskas revealed on radio during the match that Brown had been battling bone bruising to his knee during the season when he has been out of form kicking eight goals in the previous eight games.
Shaw said Brown had been keen to rediscover the form that took him into second place in the Coleman Medal but it did not work out.
"He was really keen to go well, Benny, against a backline that's played together for a very long time and is really well structured," Shaw said.
"We needed all the bodies we could and Ben was certainly a main part of that without Nick Larkey and Curtis Taylor down there this week. That was really disappointing and put us on the back foot a little bit with our rotations."
Out-of-contract Brown is a chance to be placed on the trade table in the off-season as the Kangaroos look to rebuild their list under Shaw.
However, the coach said he hoped Brown would not miss too many games.
"He was up and about on the bench, which was a really good sign, but I haven't been told that there's anything too major," Shaw said.
"We'll just have to see what that looks like during the week, but fingers crossed it's not too bad."