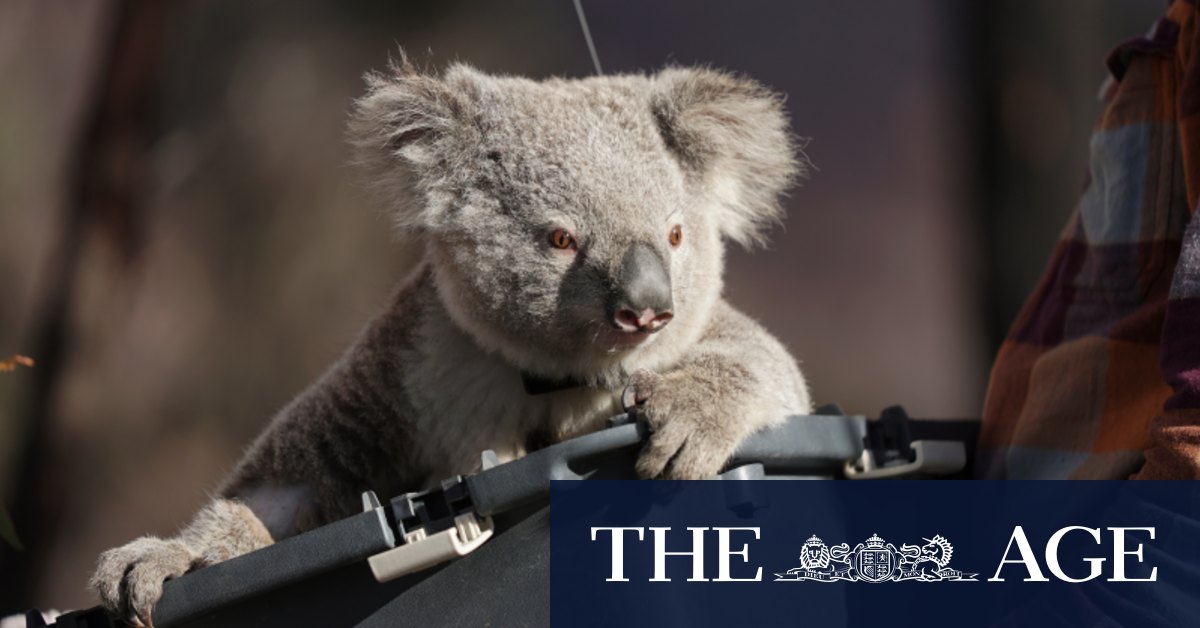 As part of research into how koalas recover after fires, Dr Ford and her colleague, ecologist Kara Youngentob, tested the diets of 30 rescued koalas and observed what others were eating in the wild.
Loading
"Some of the koalas coming into our care during the fires were really emaciated," Dr Ford said.
"It was a combination of them already being in poor condition from the drought before the fires and the fires taking all their food. And clearly some of them didn't make it in that time. But the ones that did have really picked up."
A big reason for the koalas' good health is now thought to be their diet which, due to the severity of the fires, is currently reliant on green shoots, known as epicormic growth.
Dr Ford and Dr Youngentob offered the 30 koalas recovering at ANU's sanctuary both mature leaves and epicormic growth, and found they preferred the green shoots from certain trees.
"We gave them leaves from eight different tree species and they chose to eat the epicormic growth from half the species from which they normally eat the mature leaves. They also ate epicormic growth from trees where they don't eat the mature leaves," Dr Youngentob said.
While the ANU team focused on the diets of koalas from the Southern Tablelands, Dr Ford and Dr Youngentob said it was likely a similar scenario was playing out across fire grounds in Queensland, Victoria and other parts of NSW.
"You'd be amazed at what we don't know about koalas," Dr Youngentob said, adding the research results were "heartening and it gave us reason to hope the animals have a chance to recover in some of the burnt-out areas".
Loading
Koalas are listed as vulnerable in northern NSW and south-east Queensland due to loss of habitat from land clearing, years of severe drought and lack of government intervention. Environment Minister Sussan Ley earlier this year said populations in some areas could be listed as endangered following the "extraordinary hit" they took in the fires.
ANU researchers have received a $257,000 donation from the Minderoo Foundation's $50 million Fire Fund to further examine how koalas recover after fire and how fire impacts their habitat, including whether their dietary needs can be met.
This funding is in addition to a $100,000 donation from the Two Thumbs Wildlife Trust, near Cooma, NSW, where three firefighters died in January when their waterbombing aircraft crashed while fighting a blaze that burnt hundreds of hectares of prime koala habitat and the house of Two Thumbs proprietor James Fitzgerald.
Separately, the federal government has allocated $3 million to koala hospitals, $3 million to restore habitat in south-east Queensland and north-east NSW, $3 million to major zoos for post bushfire animal recovery, and $15 million for projects in koala habitats.
Ms Ley said she is working with the NSW and Queensland governments to deliver a formal recovery plan for koalas in response to the bushfires. On-ground recovery work will include scientific assessments, habitat regeneration and pest control.
Get our Morning & Evening Edition newsletters
Mike is the climate and energy correspondent for The Age and The Sydney Morning Herald.