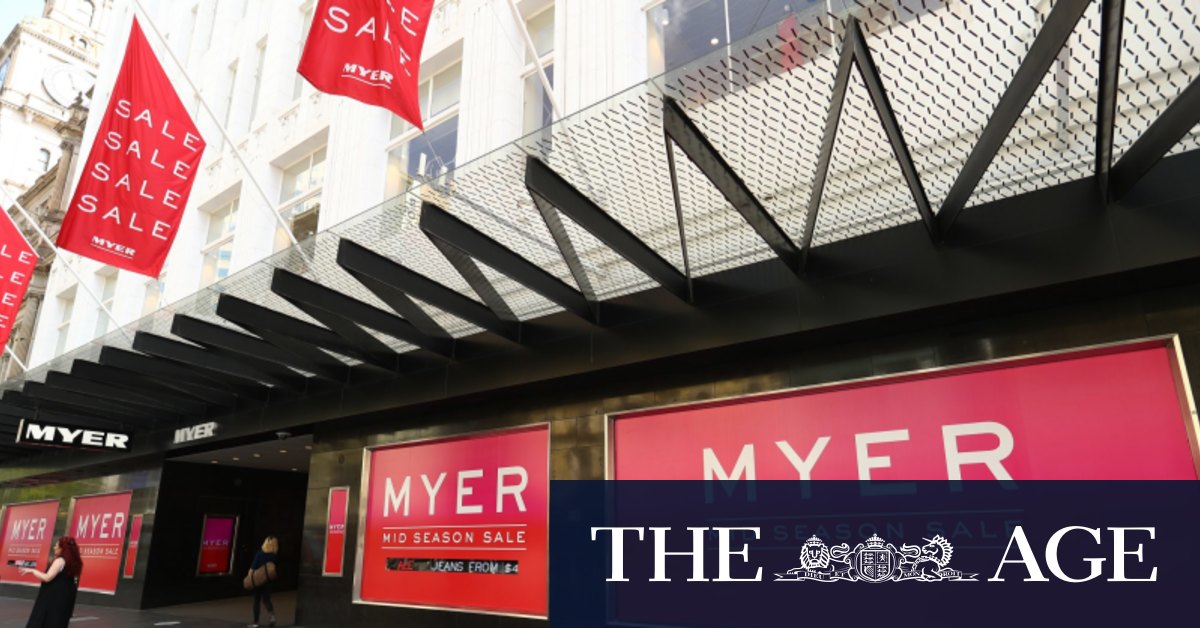 "Despite the loss of revenue and earnings as a result of the store closures and reduced foot traffic, the company expects to report a small net cash positive position at the end of the 2020 financial year," the company said.
Loading
Myer has been one of the largest beneficiaries of the JobKeeper scheme, with the company standing down 10,000 staff in March when it was forced to close its 60 stores due to the pandemic. The retailer has not yet specified how much it has claimed from JobKeeper, but the figure is expected to be in the tens of millions.
The department store has also signed a new deal with its lenders which will see it amend and extend its $360 million loan facility until August 2022.
The recast deal will reduce the facility's amount to $340 million and, most importantly, remove all covenant tests for the 2020 financial year, removing the risk of the retailer breaching the terms of its loan.
Covenants were also adjusted down by lenders and will vary over the term of the loan, with Myer's minimum fixed-charge cover ratio ranging from 1.1 to 1.4 times and its maximum net leverage ratio ranging between 2 and 3.25 times.
However, covenants will continue to be tested quarterly following the end of the financial year, which may cause issues for Myer as government stimulus wears off and deferred rent is required to be paid.
"It is particularly pleasing to have secured this extension to our facilities during such an unprecedented time of economic and social disruption in retail," Myer's chief financial officer Nigel Chadwick said.
"We also wish to acknowledge the important and continuing support provided by the lending syndicate."
Myer also confirmed it would shut 11 of its Melbourne stores during the state's stage four lockdown, and that a number of staff would be stood down for the period.