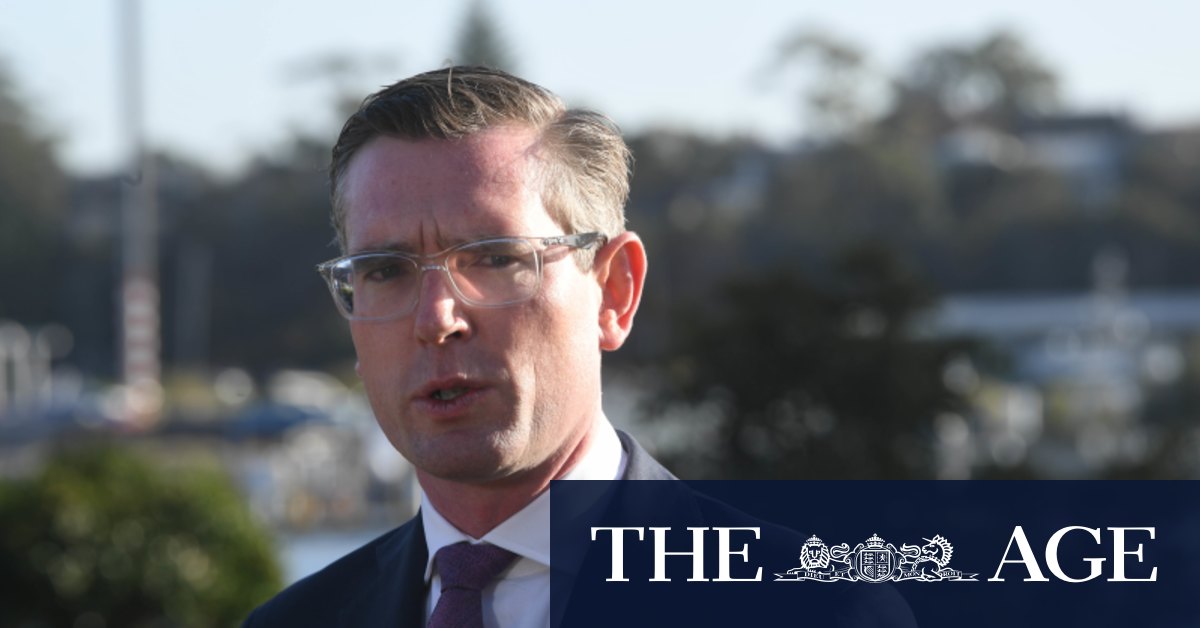 Mr Perrottet's office could not provide evidence of any prior position Mr Yap had held at icare before the agency began paying his salary as a staffer to the Treasurer in August 2017.
In a statement on Friday, Mr Perrottet conceded his office did not have the proper paperwork for Mr Yap's employment. "My chief of staff advised me that he was advised by icare the correct documentation had not been provided," he said. "At all times my understanding was that all staff arrangements in my office were in order and I regret that they were not."
Mr Perrottet said Mr Yap's secondment was "explicitly permitted and recognised by the Government Sector Employment Regulation 2014".
Mr Yap has been contacted for comment.
Before resigning, Mr Freitas terminated the secondment of the two staff, who will continue to be employed by icare.
Loading
Mr Yap, a New Yorker, has strong ties to conservative American politics. He previously worked for several Republican congressmen including as a communications director for Keith Rothfus.
Mr Yap relocated from the United States in October 2015 to join Mr Perrottet's office as an adviser on a six-month contract, which was subsequently extended. Mr Perrottet said Mr Yap left this role in July 2017 "with the intention of taking up a contract as a strategy manager with icare".
However, Mr Yap never relocated to the agency, and instead remained in Mr Perrottet's office from the beginning of his employment with icare in August 2017. Icare paid his wages.
On January 27, 2018, Mr Yap travelled with Mr Perrottet and Mr Freitas to New York, Washington and San Francisco to promote NSW infrastructure. According to his post-mission travel statement, the total estimated travel costs for Mr Perrottet and his two staff was $50,421. The trip was taken while Mr Yap was on icare's payroll.
An alumni profile published by Mr Yap's high school newsletter last year revealed he did not see his employment as limited to advising on icare.
"Ed advises the treasurer on areas including education, trade and investment, energy, the environment, natural resources, state-owned corporations, and insurance," the Chaminade High School newsletter stated.
The opposition and the Greens called on Mr Perrottet to stand aside as Treasurer on Friday.
"The money that employers paid to help sick and injured workers was instead used to pay a Republican operative in the Treasurer's office," Opposition finance minister Daniel Mookhey said. "The Treasurer is defending the indefensible. He needs to step aside, his office is compromised."
Greens MP and former barrister for workers' compensation David Shoebridge said he found it hard to believe that a senior adviser had been working in the Treasurer's office for more than three years without paperwork or documentation.
Loading
"It's even more astounding that the Treasurer is now saying this employment is permitted under the Government Sector Regulations even when the most basic research would have shown that the law does not, and never has, applied to icare employees," he said.
"None of this passes the pub test," he said.
The latest revelation follows a joint investigation by the Herald, The Age and ABC's Four Corners program into the nation's $60 billion workers' compensation system, which uncovered mismanagement in icare and "unethical and immoral conduct" in Victoria's scheme, WorkSafe.
The investigation revealed icare had underpaid as many as 52,000 injured workers by up to $80 million in compensation. Icare has disputed these figures, saying its initial estimates have been revised down significantly and it estimates 5000 to 10,000 workers have been underpaid up to $10 million in total.
Get our Morning & Evening Edition newsletters
Adele Ferguson is a Gold Walkley Award winning investigative journalist. She reports and comments on companies, markets and the economy.
Lisa Visentin is a state political reporter at The Sydney Morning Herald.