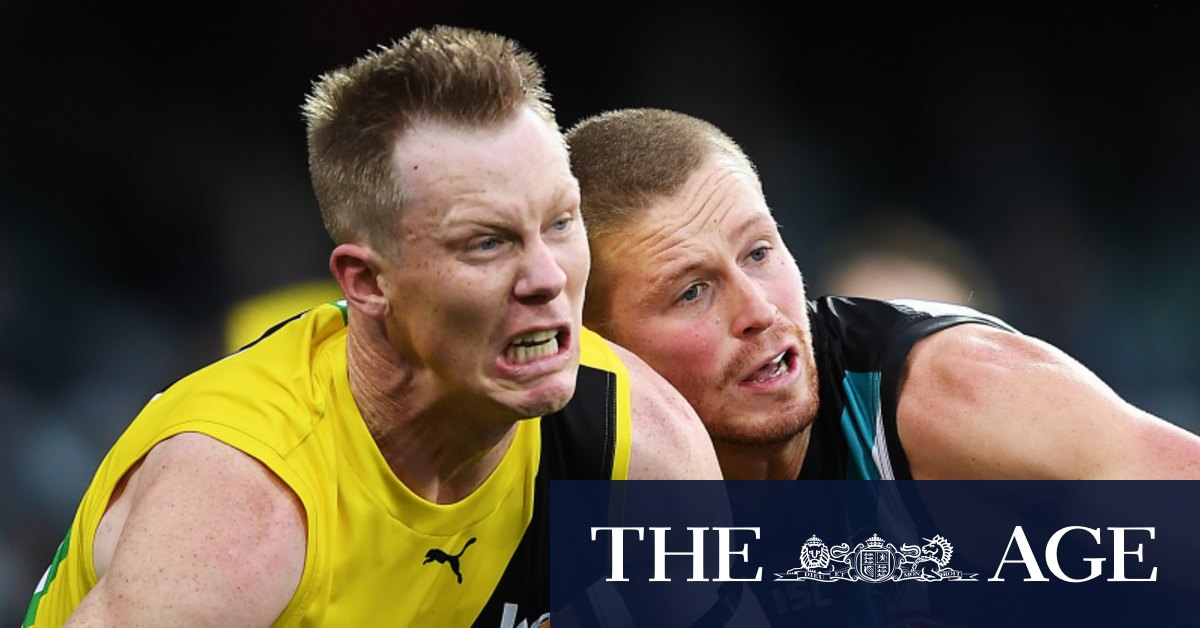 Brownlow Medallist Martin can accept a $1750 fine for striking Rockliff. As it was Martin's third offence, his strike was classified as a $2500 sanction, however he will receive a $750 discount with an early guilty plea.
Fellow Tiger Marlion Pickett has also been offered a $1500 fine for forceful front-on contact directed at Port's Sam Powell-Pepper.
None of the Tigers risk suspensions should they challenge Christian's respective decisions.
Hall of Famer Matthew Lloyd pointed to several defensive lapses which cost the Tigers on Saturday, laying some of the blame at the feet of premiership hero Pickett.
"Watch Pickett fall asleep here. So, Ollie Wines, not much pressure, he's even having a Sunday afternoon coffee here. Watch Pickett, half-asleep, Ollie Wines, how easy is that," Lloyd said on Channel Nine's Sunday Footy Show.
Meanwhile out-of-contract Port spearhead Charlie Dixon, who lies equal-second in the Coleman Medal race, said he wanted to remain with the Power.
"I think it's hard with all the contract situations and everything that's going on at the moment. But I do see myself here, I love Port Adelaide, I love Adelaide, but we've just got to see what happens towards the end of the year I suppose," Dixon said.
Brisbane pair Daniel Rich and Matt Eagles have also been offered fines for incidents in their side's win over the Western Bulldogs at the Gabba on Saturday night.