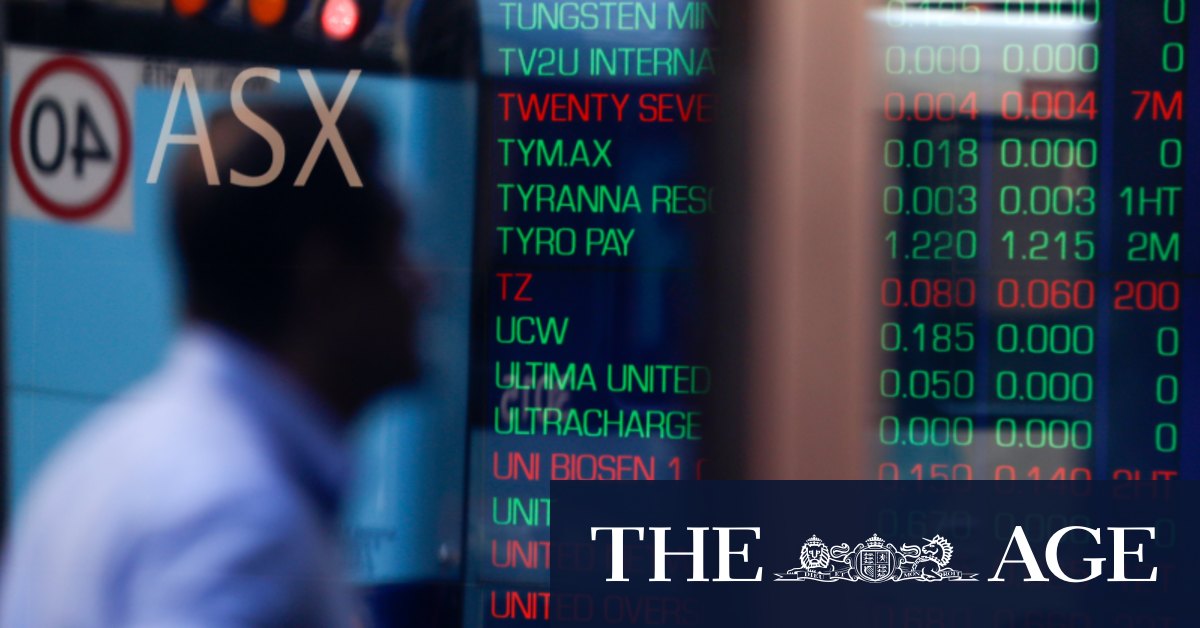 3. Trump's extension of stimulus boosts USD, UST yields: A slightly improved outlook for US economic fundamentals saw a general uplift in the US Dollar, and a climb in US Treasury yields. The US Dollar Index edged 0.17 per cent higher, while the yield on the 10 Year US Treasury note climbed to 57-points, two trade at its highest level in two weeks.
The small recovery in the Dollar and US Treasury yields sparked a further pull-back in gold prices from its all time highs, with the yellow metal shedding 0.6 per cent to close roughly at $US2020 per ounce.
4. Focus to remain on Washington politics, US-China tensions: The rest of the trading week for global markets will likely be driven by political machinations within Washington, and between Washington and Beijing. Despite US President Trump's weekend executive orders, congressional Republicans and Democrats remain wide-apart on a more comprehensive fiscal package.
And the tit-for-tat nature of US-China trade tensions look likely to persist, after China announced retaliatory sanctions against US officials yesterday, ahead of Friday's diplomatic meeting between the two countries on compliance with the phase one trade-deal.
5. ASX200 kicked-off new week with a massive rally: The ASX200 is set for a flat start this morning, with SPI Futures pointing only a very modest drop at the open for the index.
It follows what was a very strong day for local equities, as the combination of US President Trump's economic stimulus, and signs of a potential turning point in Victoria's daily COVID-19 case numbers, stoked hopes for Australia's economic outlook. In a day of broad-based gains, in which every sector finished in the green, the ASX200 closed Monday's trade 2.61 per cent higher, led by a surge in bank shares.
6. Green shoots emerging in Australia's COVID-19 battle: Intraday price action in local markets will remain highly driven by daily virus updates, especially in Victoria. Positive signals are emerging that the country's virus numbers are beginning to plateau, with the daily increase in cases beginning to show signs of a downward trend.
The three-day moving average for daily new cases dropped to the low 400's as of yesterday, providing the most promising sign yet that the second-wave of infections in Australia has hit its peak.
7. Local traders to keep an eye on NAB Business Confidence: The economic calendar is relatively light in global markets today. Locally, the major risk event will be the release of NAB's monthly Business Confidence gauge, with investors keenly watching whether the V-shapes recovery in business confidence and conditions sustained itself last month.
Though the survey is unlikely to rattle markets too much, the readings will be perused for signs of how business has responded to the latest lockdowns in Victoria, along with the extension of the JobKeeper subsidies by the Federal Government in July.
8. Market watch:
ASX futures up 1 point to 6071 at 6.24am AEST
AUD at 71.50 US cents at 6.35am AEST
On Wall St: Dow +1.3% S&P 500 +0.3% Nasdaq -0.4%
Spot gold -0.5% to $US2025.74 an ounce
Brent crude +1.4% to $US45.00 a barrel
US oil +2% to $US42.04 a barrel
10-year yield: US 0.57% Australia 0.86% Germany -0.53%
This column was produced in commercial partnership between The Sydney Morning Herald, The Age and IG
Information is of a general nature only.