At the heart of Australia's COVID-19 crisis lies remorseless mathematical certainty. The geometric growth potential of virus transmission is well enough understood even though acknowledgement of the behavioral restrictions required to combat it are vigorously debated. Less well appreciated is the certainty that home loan repayment deferral, a necessity for many young Australian families in early 2020, will lead to loan book impairment and far worse in late-2020. As estimates of house price deterioration grow, more and more young borrowers will find themselves in the dreadful position of negative equity, a precursor to losing their homes.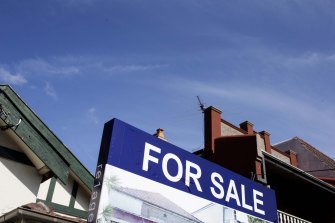 With each day that passes, particularly now in Melbourne, more young families edge closer to this fate. The mathematics of young mortgages are irrefutable. Repayments over the first few years are devoted to interest rather than principal. In a loan of $450,000 at a fixed rate of 4.5 per cent for the first three years, a common enough mortgage in 2017 and 2018, repayments of almost $70,000 over the first 2½ years only reduces the balance by around $20,000.
Young borrowers, who are the backbone of new outer suburban communities, do it financially harder in the first few years of their mortgage than at any other time of their lives. Having ploughed their savings into their new homes, they are frantically busy, typically raising two children, managing childcare and school costs and working two jobs to keep their life's dreams alive. Financial pressure is an everyday reality.
Melbourne's sprawling urban fringe teems with these families. A snapshot is revealed in State Revenue Office data that shows between July 2017 and September 2019 almost 3200 first home owner grants were issued for dwellings in Hoppers Crossing, Tarneit and Truganina, and over 2500 in Craigieburn, Donnybrook, Kalkallo, Mickleham and Roxburgh Park. All of these households have young mortgages to go with their young families.