Premier Daniel Andrews is speaking at a public accounts and estimates committee where he will be quizzed about his government's response to the coronavirus pandemic. You can watch his evidence live, below.
If your live stream is buffering, or cutting in and out, you're not alone. The load on this live stream is large, but if you're patient it should start running smoothly.
Victoria has recorded 19 deaths for the second consecutive day and 331 new coronavirus cases.
The combative questioning from the deputy chair of the parliamentary accounts committee has continued.
Liberal MP Richard Riordan asked Premier Daniel Andrews whether Victoria's crisis cabinet decided hotel quarantine would be better run by people "who fix roads" than the health department.
The Premier replied: "People across the board are performing roles and functions that are a long way away from what they might be traditionally expected to."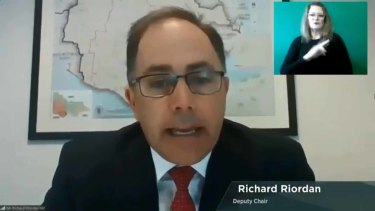 Throughout his questioning, Mr Riordan continued to interrupt Mr Andrews.
"You're asking me questions, and with all due respect, you don't get to answer those questions by running another editorial," the Premier said.
The Northern Territory's tourism ads might still be playing on your TV, but Chief Minister Michael Gunner has said people from large cities with coronavirus outbreaks such as Melbourne and Sydney may not be able to visit for 18 months.
Speaking on ABC television about his territory's border controls, which forces permitted arrivals from "hotspot areas" to complete 14 days of paid quarantine before being allowed to visit, Mr Gunner said his government was "much more likely to add spots than remove them".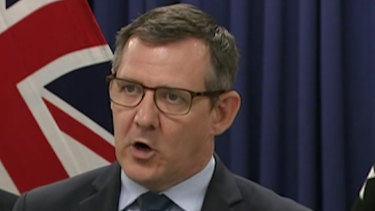 "We have got an indefinite ban on Victoria, and Sydney keeps bubbling away to a point to I can't give you a date where that would ever lift," he said.
The entirety of Victoria and postcodes in greater Sydney and Newcastle in NSW are currently considered hotspots by the Northern Territory government.
Mr Gunner said the territory was "working towards at least an 18-month window" with its hard border controls.
Asked what would happen if outbreaks in other parts of the country, such as Victoria, were not brought under control by this time, he said he needed to put the safety of his residents first.
"I've got no idea when Victoria will ever get under control," he said.
"Premier Daniel Andrews is doing everything he can down there, but I've gotta do everything I can for the Northern Territorians as well."
Premier Daniel Andrews has faced combative questioning from the parliamentary's committee and deputy chair, Liberal MP Richard Riordan.
Mr Riordan asked Mr Andrews if he would ask Jobs Minister Martin Pakula to resign over his department's involvement in the botched hotel quarantine system.
"No," Mr Andrews replied.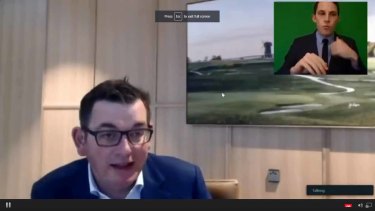 A $3 million inquiry, led by former judge Jennifer Coate, is investigating the links between Victoria's second wave of COVID-19 and the state's bungled hotel quarantine program, which was designed to protect the community from the virus by placing returned travellers in 14-day isolation in hotels manned by private security companies.
"Former judge Coate is running an inquiry … she has an inquiry set up under [the] Act of Victorian Parliament, broad terms of reference, [a] substantial budget, and will get answers that are required," Mr Andrews said.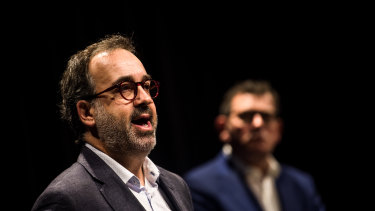 Mr Riordan said if former cabinet minister Adem Somyurek, a factional enemy of Mr Andrews, was sacked within 24 hours of an Age/60 Minutes investigation revealing branch stacking, why has no minister been admonished for the bungling of hotel quarantine.
The Premier said parallels could not be drawn between the two incidents.
Mr Riordan interrupted Mr Andrews' responses a number of times, to which the Premier repeatedly replied: "If you let me finish my answer."
The Premier added: "Some genomic sequencing has been provided … at least a significant portion of new cases … [in the] second wave [are] attributable to [hotel quarantine]."
The committee hearing paused while attempts were made to adjust the volume of Mr Andrews' microphone.
He is giving evidence from a room in Melbourne's Treasury Place and was asked twice to move closer to the microphone.
While Victorian Premier Daniel Andrews is answering questions on hotel quarantine, federal Aged Care Minister Senator Richard Colbeck was doing the media rounds this morning after the Royal Commission into Aged Care yesterday aired damning allegations that the sector was woefully underprepared for coronavirus outbreaks.
Senator Colbeck defended the Morrison government's track record, laying the blame on a number of other agencies for failures and delays, including the Victorian Department of Health and aged care facilities such as St Basil's.
Mr Colbeck refused the allegation that there was no overarching coronavirus blueprint for the sector, stating there had been continuous 'advice' given to the aged care sector on COVID-19 screening and the need for surge-staffing since the pandemic began
"We provided advice to the sector on all of these elements starting back in January and February," he told Radio National's Breakfast program.
When pressed by host Fran Kelly on why that advice was not enforced or regulated, Mr Colbeck said regulators couldn't do their job because they weren't allowed into facilities.
"You also need to recall that the regulator was restricted in its capacity to enter aged care facilities because of COVID-19," he said.
The decision to only make personal protective equipment mandatory for aged care staff on the 13th of July, two days after the death of an aged care resident, was one made by the chief medical group advising the government and not his department, Mr Colbeck said.
"That advice was given to the government on that date… by AHPPC [and] we enacted it straight away," he said.
Mr Colbeck pointed the finger at community transmission as the reason for high numbers of the disease entering aged care facilities in Victoria, where there are now 1765 active cases relating to aged care facilities.
"While there is community transmission in Victoria, all businesses are at risk," he said.
It was also revealed yesterday that the nation's aged care regulator was told of a crucial coronavirus outbreak at St Basil's Home for the Aged, four days earlier than previously claimed.
St Basil's Home for the Aged in Melbourne's north has been one of the worst hit facilities, with at least 20 deaths linked to the facility.
On the Today Show on the Nine Network, Senator Colbeck said he was only made aware of "gaps" in communication between agencies last Friday.
"How did you [only] find out on Friday?" asked host Karl Stefanovic. "I mean that's unbelievable."
"The Commissioner advised me on Friday morning," responded Mr Colbeck.
"That gap in the system has been fixed but might I point out, Karl, that was exposed by the fact that neither (Victorian) DHHS nor the provider (St Basil's) had actually advised the Federal Government of the outbreak at the facility, which is part of the first 24-hour plan."
"We should've known the day before the 10th, when the commission found out. We should've known on the 9th when the outbreak [happened]."
Victorian Premier Daniel Andrews is giving evidence at a public accounts and estimates committee in Victoria, where he is being quizzed about the state's second wave of COVID-19.
He says every country battling a second wave of the coronavirus pandemic has struggled to bring it under control as quickly as they suppressed the spread in the first wave.
"We know how challenging it is, particularly if it gets into … new and different cohorts, new and different backgrounds … where language can sometimes be an issue," Mr Andrews said.
"This is something that's a great challenge for communities, economies and health systems."
The Premier has updated the committee with the latest contact-tracing figures, which show all positive cases have been followed up within 24 hours of the Health Department being notified.
Victoria's Liberal Opposition Leader, Michael O'Brien, hopes the Premier tells the truth when he fronts today's public accounts and estimates committee.
"It's not about point scoring, we just want the truth," Mr O'Brien told radio station 3AW a short time ago.
"We want him to tell us who was responsible for the decision to put untrained bureaucrats and unprofessional private security guards in charge of hotel quarantine, instead of using the police or the ADF like every other state did.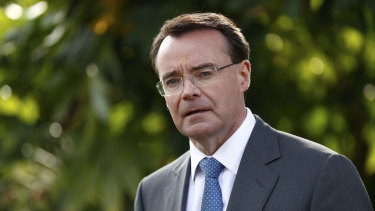 "We are only in this mess today because of hotel quarantine and Andrews and his government need to be accountable."
The Health Minister Jenny Mikakos and Chief Health Officer Brett Sutton are also due to give evidence this morning.
Victoria has recorded 19 coronavirus-related deaths for the second consecutive day and 331 new cases.
Again, today's figures were released via Twitter.
There are hopes the state's coronavirus case numbers are finally stabilising after a month of rapid escalation, but Victorians have been warned to brace for further deaths.
Now to some positive news. On several acres of rolling green pasture in Bairnsdale, about 280 kilometres east of Melbourne in Victoria's East Gippsland region, there is a very special herd of alpacas: in their veins flow tiny fragments of the virus that causes COVID-19.
Australian scientists are attempting to extract and purify these unique virus-busting antibodies and turn them into a treatment for the disease. If the research goes well, they could later be injected into or inhaled by patients – a potent preventative, or even a cure.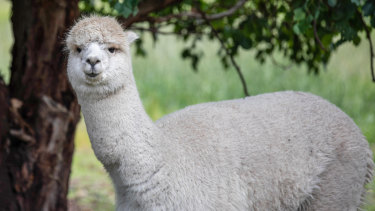 Coronaviruses like SARS-CoV-2, which causes COVID-19, are covered in sharp spike-proteins that are used to enter human cells. The top part of the Y on an antibody sticks to that spike, gumming up the spike – like chewing gum on a shoe – so that it can't stick to the cell.
Camelids, a species that includes alpacas, llamas and camels, produce two types of antibodies, one similar to human antibodies and the other dramatically smaller, called a nanobody.
Sharks make them too, but they are slightly harder to work with than alpacas.
"No one really knows why camelids make them," says Associate Professor Wai-Hong Tham of the Walter and Eliza Hall Institute. "But they are really special."
Get those nanobodies out of llamas and into humans, and you could have a potent COVID-buster.
That will take some time. Scientists also need to find ways of making the nanobodies look like human cells, so our immune system does not attack them too. Therapies using cloned human antibodies are likely to be available much sooner.
Read more from our science reporter Liam Mannix, here.
Eight months ago, the new coronavirus was unknown. But to some of our immune cells, the virus was already something of a familiar foe, The New York Times reports today.
A flurry of recent studies has revealed that a large proportion of the population — 20 per cent to 50 per cent of people in some places — might harbour immunity assassins called T cells that recognise the new coronavirus despite having never encountered it before.
These T cells, which lurked in the bloodstreams of people long before the pandemic began, are most likely stragglers from past scuffles with other, related coronaviruses. It's a case of family resemblance: in the eyes of the immune system, germs with common roots can look alike, such that when a cousin comes to call, the body may already have an inkling of its intentions.
The presence of these T cells has intrigued experts, who said it was too soon to tell whether the cells would play a helpful, harmful or entirely negligible role in the world's fight against the current coronavirus. But should these so-called cross-reactive T cells exert even a modest influence on the body's immune response to the new coronavirus, they might make the disease milder — and perhaps partly explain why some people who catch the germ become very sick, while others are dealt only a glancing blow.
In theory, cross-reactive T cells can "protect almost like a vaccine," said Smita Iyer, an immunologist at the University of California, who is studying immune responses to the new coronavirus in primates.
Cross-reactive T cells alone probably would not be enough to completely stave off infection or disease. But they might alleviate symptoms of the coronavirus in people who happen to carry these cells, or extend the protection provided by a vaccine.
"That would be awesome," Iyer said.
In the latest episode of our Please Explain podcast, senior culture writer Nathanael Cooper is joined by national science reporter Liam Mannix to discuss the international progress in creating a COVID-19 vaccine.