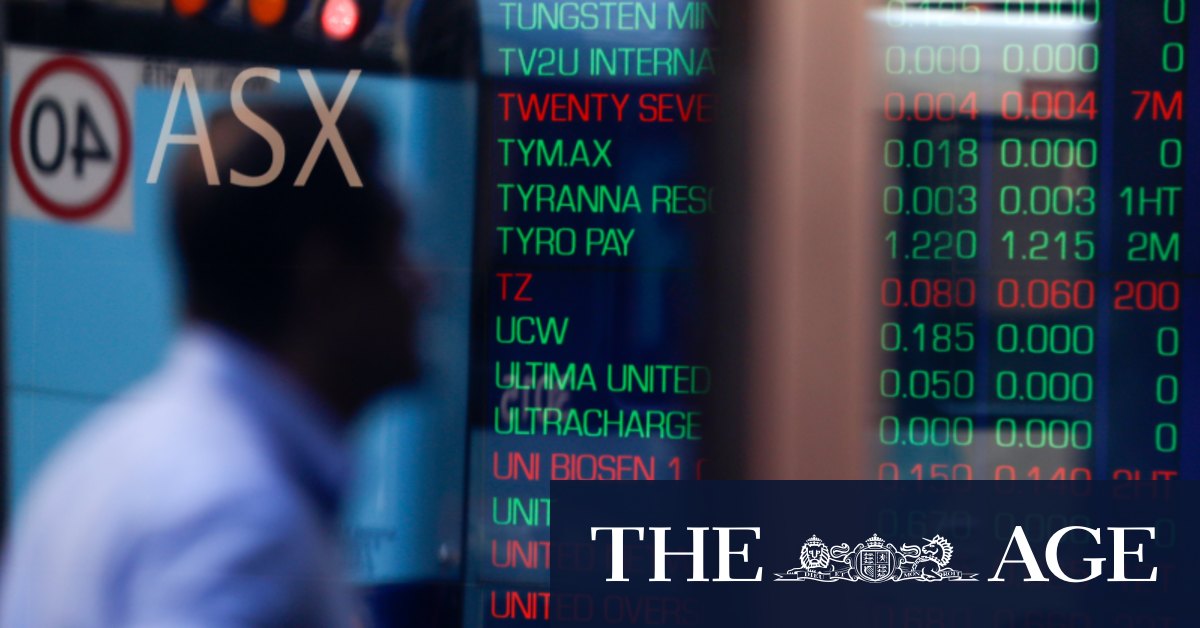 European stocks surged as financial, consumer discretionary and energy sectors climbed. In the US, the tech sector was a big laggard, with the NASDAQ shedding 1.69 per cent, to pace losses in a US stock market that's outperformed recently courtesy of preference for growth stocks.
3. US yields spike, with gold falling over 5 per cent: There were signs the reflation trade was back-on in global markets last night. Stocks took a hit as US 10 Year Treasury yields climbed, after US PPI data jumped much more than was expected, ahead of high-impact CPI release.
US 10 Year Treasury yields leapt 7 basis points to close at 0.64 per cent. The move shocked gold markets, with the price of the yellow metal tumble in excess of 5 per cent, to trade towards $US1900 per ounce.
4. Mixed signals coming out of FX markets: The price action in currency markets proved more mixed. Signs of a greater risk appetite was evident in a weaker Yen, and a brief oil led rebound in the CAD and NOK.
However, the USD also continued its recovery, and other growth sensitive currencies like the AUD/USD and NZD/USD lagged the pack. Commodity prices were broadly lower on the day overall, with the Bloomberg Commodity Index down by 1.4 per cent, though that was in large part due to the drop in precious metals.
5. ASX200 set for a flat start this morning: Despite the overnight volatility, the ASX200 is set for a flat start to the day's trade this morning. The move will come following another generally positive session for the index yesterday, which managed to add 0.47 per cent.
In a sign of further confidence about the outlook for Australia amidst the COVID-19 crisis, Tuesday's trade saw high volumes and reasonable breadth, with the real estate and financial's sector leading the overall market higher.
6. CBA earnings to highlight local session: The day for local investors will be spent picking apart this morning's CBA results.
In what might be the most significant company reporting this half, the bank missed consensus estimates for full year cash profit, revealing a contraction in its bottom line to $7.3 billion, versus expectations of $7.39 billion. The bank also slashed its dividend, as was widely expected, promising a pay-out of $0.98 to investors for the half, down from $2.31 this time last year.
7. A busy day ahead for global markets: It promises to be a reasonably high impact day for global markets in the day ahead. Locally, the RBNZ will garner attention, with the central bank expected to keep monetary policy setting on hold today.
US-China trade tensions will remain in focus, as will high-stakes fiscal stimulus talks in Washington. And in overnight trade, an eye will be kept on US CPI data, as market participants gauge the potential for the return of the "reflation trade", that shifted market fundamentals overnight.
8. Market watch:
ASX futures up 8 points to 6102 at 6.59am AEST
AUD at 71.37 US cents at 6.01am AEST
On Wall St: Dow -0.4% S&P 500 -0.8% Nasdaq -1.7%
Spot gold -5.5% to $US1916.67 an ounce
Brent crude -1% to $US44.52 a barrel
US oil -0.9% to $US41.55 a barrel
Iron ore +1.6% to $US121.09 a tonne
10-year yield: US 0.65% Australia 0.86% Germany -0.48%
This column was produced in commercial partnership between The Sydney Morning Herald, The Age and IG
Information is of a general nature only.