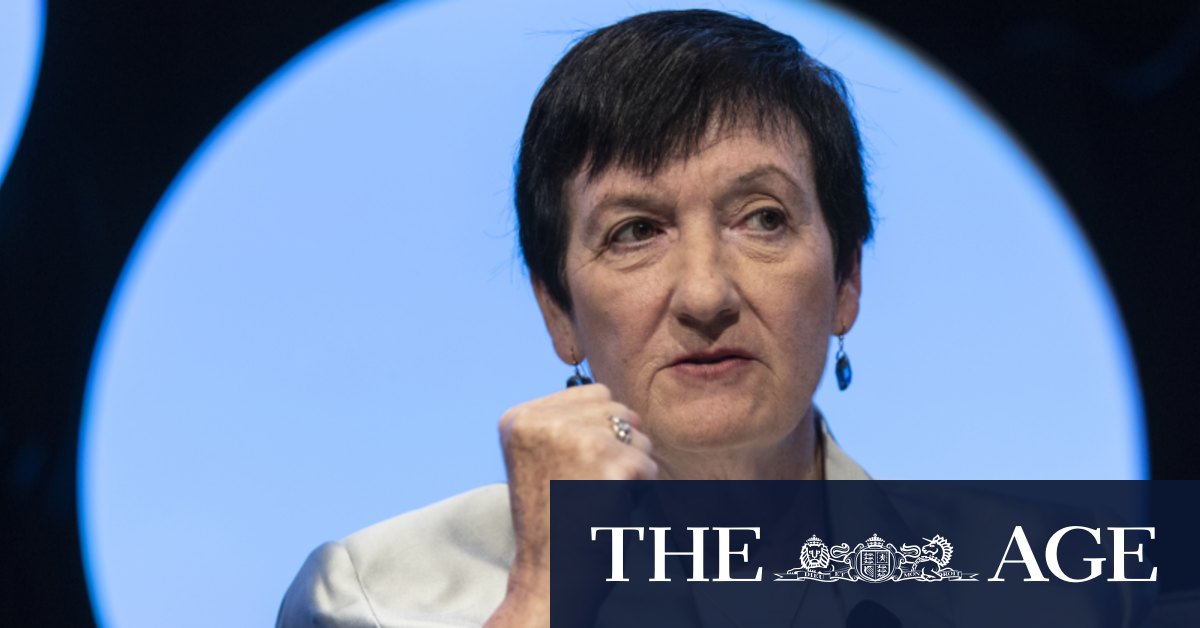 Ms Westacott, speaking on Thursday in Canberra to a virtual town hall of GE employees, said the economic recovery required a new way of thinking about government business policy and intervention.
Loading
She said policies were needed to encourage investment, collaboration and incentives, and that required governments to take an activist position supporting individual industries.
"Right now, we are in a state of disruption and disintermediation," she said. "Government just taking a holding position doesn't cut the mustard anymore. We do have to have more purposeful interventions by government. The challenge is making the right ones."
Ms Westacott said the debate about picking individual winners had to be dumped as governments made choices every day on where taxpayers' money was spent.
Accelerated investment, financial incentives and collaboration between businesses and universities had to be focused into as few as 10 areas if Australia was to recover strongly from the recession.
"We have to be focused enough to say, if these are the 10 things that the country is the best at or can be the best at, we can't put roadblocks in the way of getting even better at them," she said. "We will need to take stock and decide what the competitive reality of focusing on our areas of strength and comparative advantages really means."
The Morrison government is expected to use its October budget to outline a comprehensive recession recovery plan, with tax cuts and a business investment allowance to form part of its response.
But the jobless rate is expected to still be climbing by then despite the lower than expected increase in the July unemployment rate.
On top of the 1 million people out of work, another 165,000 people worked zero hours through the month. There are still 531,000 fewer people in employment than the pre-virus peak of February. The male and female unemployment levels are both at 7.5 per cent but a record 476,000 women are out of work.
There were wild swings in the states and territories, with unemployment jumping in NSW to a 22-year high of 7.2 per cent from 6.9 per cent, and in Queensland to 8.8 per cent from 7.7 per cent.
But in Victoria it fell to 6.8 per cent from 7.5 per cent while in the ACT it dropped to 4.6 per cent from 5.1 per cent.
Senior Commonwealth Bank economist Kristina Clifton said while the job creation figures were positive on the surface, they hid ongoing weakness that was likely to see national unemployment reach 9 per cent and Victoria's jobless rate 9.75 per cent by year's end.
Loading
She said growth in part-time employment was far stronger than full-time while the CBA's internal data was showing a substantial lift in the number of people across all states receiving unemployment benefits.
Shane is a senior economics correspondent for The Age and The Sydney Morning Herald.
Jennifer Duke is an economics correspondent for The Sydney Morning Herald and The Age, based at Parliament House in Canberra.