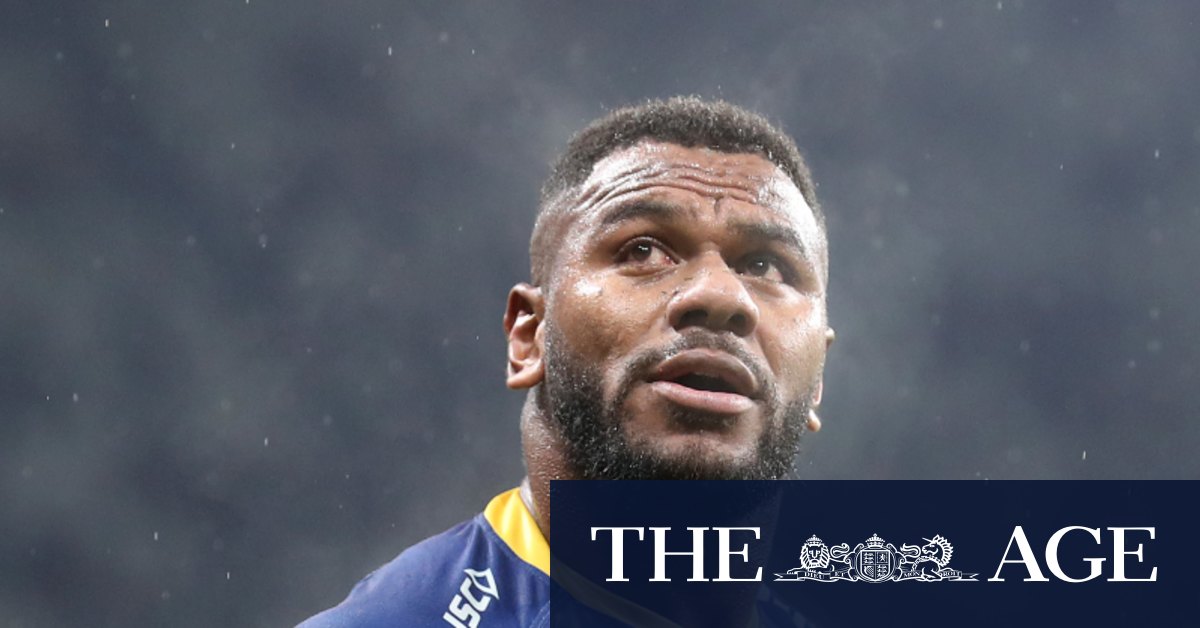 That's it for tonight's blog.
Thanks for tuning in.
Keep an eye on SMH Sport for all the wash up from the Dragons' stunning win and the NRL's response to the alleged racial slur directed Brent Naden's way earlier tonight.
It was an absolutely frantic final five minutes but the Dragons have beaten the Eels, 14-12.
The play that won the game came from Mikaele Ravalawa. He beat two Eels defenders in his in goal, offloaded to Jordan Pereira and he managed to get back into the field of play.
If Ravalawa took the safe option, Parramatta would have had one final set to try and bridge the gap.
But the Dragons held on, sending Paul McGregor off in style.
There's five minutes to play here and the Dragons are still clinging on to a 14-12 lead.
Can they hang on and send Paul McGregor out a winner?
Reed Mahoney was millimetres from scoring the try of the season there.
He chased a Blake Ferguson kick which appeared certain to go dead when no one else bothered, launched himself into the air and appeared to ground the ball inside the dead ball line.
The bunker saw the put-down differently.
A square up, perhaps.
It's still 14-12 to the Dragons with 11 to play.
The bunker will be making headlines if the Eels finish in front tonight.
Kaide Ellis appeared to pick up a Ben Hunt grubber cleanly and score to put the Dragons as many as six points clear but the bunker ruled he knocked the ball into Junior Paulo.
Paulo was in an offside position anyway, leaving Zac Lomax a simple shot at goal to put the Dragons in front, 14-12.
There's still 13 to play at Bankwest.
Mikaele Ravalawa isn't satisfied with two tries.
He just rushed out of the line and absolutely walloped Michael Jennings.
It's still 12-all with 16 to play.
Just like that, it's 12-all with 21 minutes to play.
Zac Lomax nailed the penalty goal from 25 metres out to set up the grandstand finish.
Reagan Campbell-Gillard just clocked Korbin Sims with a marginal high shot and Zac Lomax will now line up a shot at goal which would level the score at 12-all with 22 to play.
Rugby league produces its fair share of surprises but I don't think anyone arriving at Bankwest Stadium expected to see a German suplex tonight.
Brad Arthur couldn't have asked for a better start to the second half.
Kane Evans has beaten four very poor Dragons tackles, wriggled his way over and after Mitchell Moses' conversion, the Eels are back in front.
It's 12-10 after 43 minutes.