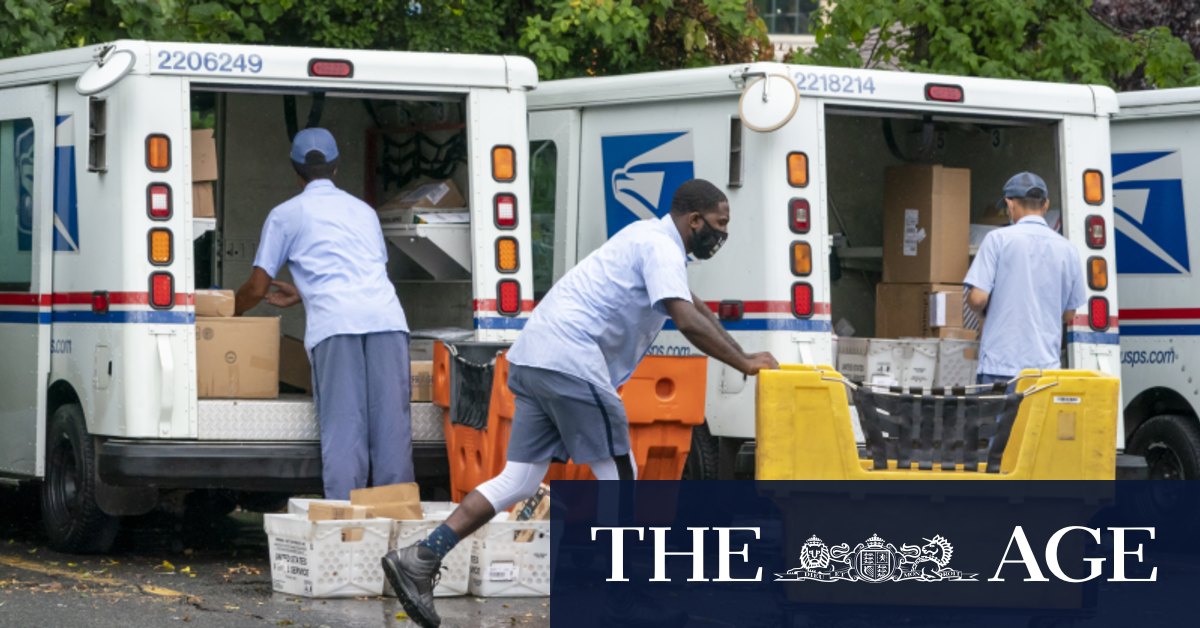 Many states have long allowed voters to request a mail ballot close to the election — only one, Rhode Island, meets the standard now being suggested by the Postal Service — but the Postal Service suggested that the large volume of voting by mail at a time of widespread delivery delays meant that states would be better off building more time into their systems.
In response to the warning letters, some states, including Pennsylvania and Michigan, have called for extensions on counting late-arriving ballots in the November election.
"We have asked the Legislature to change Michigan law to allow ballots post-marked by Election Day that arrive within a certain window to be counted," said Tracy Wimmer, a spokeswoman for Michigan Secretary of State Jocelyn Benson.
The increased demand for vote-by-mail operations comes as the Postal Service itself is undergoing cuts to its operations.
The new postmaster general, Louis DeJoy, a Republican mega-donor and ally of Trump, has argued that he is modernising the money-losing agency to make it more efficient. Among his moves have been cuts to overtime for postal workers, restrictions on transportation, and the reduction of the quantity and use of processing equipment at mail processing plants.
Loading
In June, shortly after DeJoy was selected to lead the agency, union officials received a notice that Postal Service management was removing 671 machines used to sort mail quickly due to a "reduction to letter and flat mail volume".
In a letter to American Postal Workers Union president Mark Dimondstein, Rickey R. Dean, the contract administrator, wrote that the Postal Service planned to remove 502 delivery bar code sorters, 87 advanced facer cancelling systems, 55 flat sorting machines and 27 flat sequencing systems before the end of September.
Mail operations in several battleground states were hit hard by the cuts.
On the list for removal were 24 delivery bar code sorters in Ohio, 11 in Detroit, 11 in Florida, nine in Wisconsin, eight in Philadelphia and five in Arizona.
The New York Times