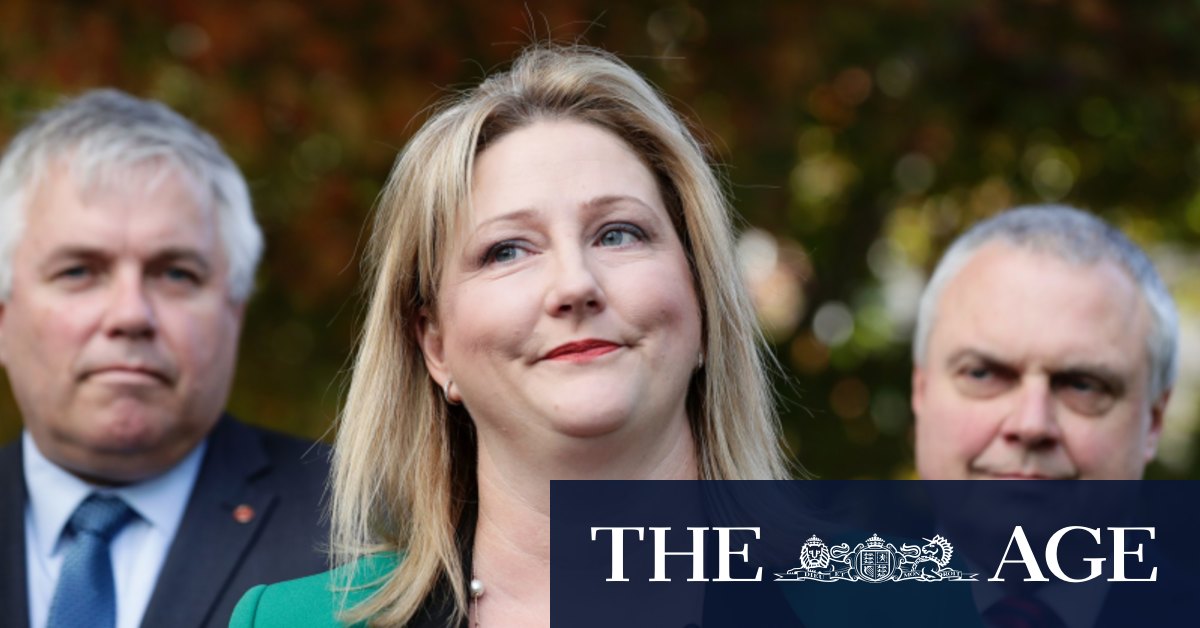 Loading
"I think the government recognises that social work would be caught up in that and there is some potential to move the bands but we are a long way from coming to a position," she said, hinting that Education Minister Dan Tehan was "sympathetic" to changes.
Ms Sharkie said there were positives in the legislation but her and Senator Griff were worried it did not adequately recognise the crisis facing the university sector.
Independent senator Rex Patrick, who last week announced his departure from Centre Alliance, said the significantly increased cost of some degrees would be "harmful", with a disproportionate impact on women.
"I would not vote for it in its current form. And there are many things that would have to be addressed before I would," he said.
Ms Sharkie and Senator Patrick both said they favoured referring the bill to a Senate inquiry for further consideration. They also both questioned whether the government's effort to direct people into high-demand vocations would work.
A spokesman for One Nation said the party, with its two votes, would be proposing amendments to the legislation and expected the Coalition and other crossbenchers to support them.
In a statement, Education Minister Dan Tehan thanked the crossbench for their good faith approach to discussions on the legislation, which the government has highlighted as a priority.
"The draft legislation is open for public consultation at the moment and the government looks forward to receiving feedback on the draft and undertaking further consultations with the crossbench in due course," Mr Tehan said.
Other sources familiar with the policy negotiations predicted the government would ultimately secure the votes needed to pass the legislation.
It was revealed this week that the university overhaul will also revoke students' access to government subsidies and HELP loans if they fail half their first year subjects, in a bid to curb excessive enrolments and ballooning debts.
Labor education spokeswoman Tanya Plibersek wrote to Mr Tehan on Friday urging him to withdraw the legislation, criticising the package as "unfair, irrational and full of internal inconsistencies".
"I have consequently come to the conclusion that the proposed reforms are so profoundly flawed
that your bill should be abandoned," she wrote.
Ms Plibersek said universities were facing a crisis since the COVID-19 pandemic slashed their international student numbers.
"It is easy to see that Australian universities need urgent assistance. If the government continues to withhold support from universities, thousands more university staff will lose their jobs," she said.
The government's university shake-up was the target of extraordinary internal criticism from Regional Education Minister Andrew Gee last week. The Nationals MP demanded the package be revised to halt fee rises for studies in mental health and social work, saying the "glaring and potentially detrimental design flaw" would increase regional inequality.
Fergus Hunter is an education and communications reporter for The Sydney Morning Herald and The Age.