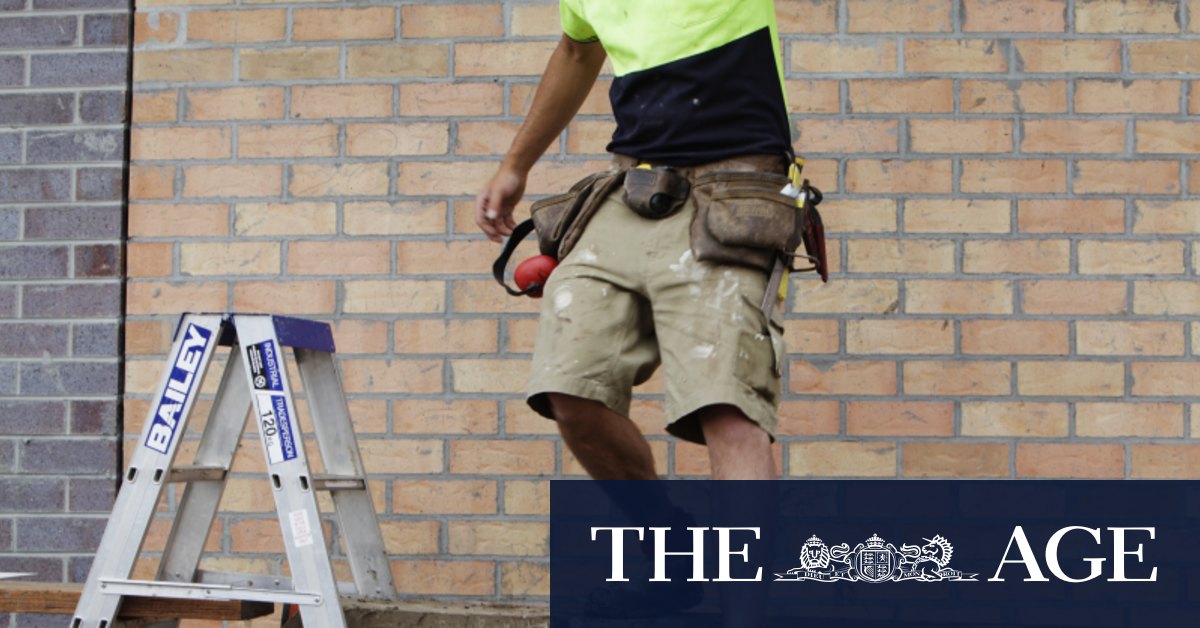 Although mutual recognition of licensed occupations exists among states and territories, it still requires workers to apply for recognition of existing licences, pay another fee to work in the state or territory, and sometimes comply with additional requirements.
Loading
The process in some trades can take up to six weeks and force workers and employers to complete mountains of paperwork.
There are more than 800 different licences in manual trades alone, with about 20 per cent of workers in the economy required to be licensed.
An application for teacher registration in Tasmania for only one year costs $153, or up to $553 for five years, while the cost of a general licence for an employment agent is $1114 for a three-year period in some states, with renewals costing $788.
Before the outbreak of COVID-19, about 300,000 Australians moved interstate annually to seek alternative employment.
Loading
A meeting of federal, state and territory treasurers on Friday endorsed the change, which is the first agreement following Prime Minister Scott Morrison's announcement to replace the Council of Australian Governments with the National Federation Reform Council.
Several financial and regulatory inquiries, including the Harper review into competition policy and a Productivity Commission probe, have recommended the effective streamlining of licensing across states.
The move to automatic recognition aims to address impediments to labour mobility by allowing a person who is licensed or registered in one jurisdiction to be considered registered in the equivalent occupation in another region.
Federal Treasurer Josh Frydenberg said a uniform scheme would make it easier and less expensive for businesses, professionals and workers to move or operate across Australia and would help create jobs, increase output and bring down prices for consumers and businesses.
"This will especially assist our tradies to apply their craft around the country without having to get individual licences in each state or territory if they are working across borders," Mr Frydenberg said. "This reform sees federal, state and territory governments working co-operatively together to get people back to work as restrictions are eased and our economy reopens."
Get our Morning & Evening Edition newsletters
Rob Harris is the National Affairs Editor for The Sydney Morning Herald and The Age, based at Parliament House in Canberra