The ASX 200 is higher at Tuesday's open thanks to a health and tech surge as profit reports continue to pour in.
The index was 18 points, or 0.3 per cent, higher at 6094.4 after 15 minutes of trade, following Wall Street's lead
Healthcare stocks led early gains with a collective 2.4 per cent rise. CSL jumped 2.5 per cent to $287.92 – its highest in nearly a month – while Cochlear added 3.5 per cent to $205.40 even after sliding to a full year statutory net loss of $238.3 million and reiterating its dividend suspension.
Ventilator maker Fisher & Paykel jumped 4.7 per cent to $33.36 on a cautious guidance upgrade and Resmed was 2.9 per cent higher at $25.32.
Financials were again the heaviest weight, sagging by 1.1 per cent, as the Big Four underperformed.
Commonwealth Bank dropped 0.1 per cent, NAB 1.3 per cent, ANZ 1.6 per cent, and Westpac fell 3.1 per cent to $17.05 after axing its first-half dividend.
The miners were up 1 per cent though BHP was flat at $39.88 after missing profit and payout expectations.
Coles was up 0.5 per cent at $19.03 after swinging to profit growth for the first time in four years thanks to pandemic panic-buying.
Rating changes courtesy of Bloomberg:
Bendigo and Adelaide Bank (BEN): Cut to Neutral at JPMorgan; price target $6.70
BlueScope (BSL): Raised to Equal-weight at Morgan Stanley; price target $11.50
Viva Energy (VEA): Cut to Hold at Jefferies; price target $1.90
IVF provider Virtus Health has posted a $500,000 net profit after tax after the company spent the second half of 2020 grappling with COVID-19 shutdowns of elective surgery procedures.
The ASX-listed operator saw revenue down 7.5 per cent to $258.9 million and earnings before interest, tax, depreciation and amortisation (EBITDA) down 27.2 per cent to $46.2 million.
Earnings per share dropped 98 per cent compared to last year at 0.59c compared with 34c in 2019.
Chief executive Kate Munnings praised her team for negotiating on debt covenants and strengthening the balance sheet throughout 2020 to prepare for post-pandemic growth.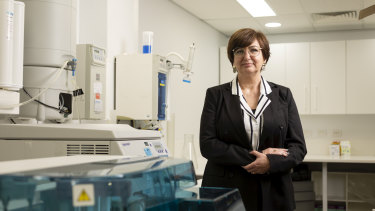 She said despite a second wave of COVID-19 cases in Australia, IVF clinics were still performing strongly given the circumstances.
"Although Victoria is faced with a second wave of COVID-19, IVF has been designated as an essential service and Virtus clinics continue to operate at 75 per cent capacity," she said.
The chief executive of embattled aged care provider Estia Healthcare said he feels deeply for the distress caused to families who have lost loved ones due to coronavirus outbreaks in the company's facilities.
"The COVID-19 outbreaks in our Ardeer and Heidelberg West homes have caused great anxieties for our residents, their families and staff," Ian Thorley said in an update to investors as part of the company's 2020 financial results this morning.
"I have personally spoken to the families of those residents who have passed away to convey our deepest sympathies… I feel for each and every one of them and the distress this has caused," he said.
Estia confirmed a $117 million net loss this morning after recording an impairment charge of more than $144 million due to the impacts of the pandemic.
The company flagged this impairment last month, explaining it was to counter the uncertainty of the funding environment for aged care in the wake of the COVID-19 crisis.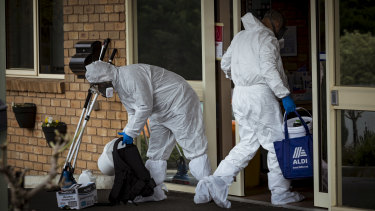 Estia is currently following two "notices to agree" from the aged care watchdog after outbreaks of the virus at Ardeer and Heidelberg.
The company said it was continuing to follow these, which impose rules on operations including pausing enrolments of new residents. Failure to follow these requirements could result in the company losing federal government funding for its centres.
The company's share price was sitting at $1.42 at Monday's close, down from $2.37 six months ago.
Australian Catholic Super and an industry fund for people working in private schools and community organisations, NGS super, have announced plans to merge into a $21 billion superannuation fund with around 200,000 members.
Australian Catholic Super chair David Hutton pointed to the current environment as creating a catalyst for the change. There has been mounting pressure from the Australian Prudential Regulation Authority and federal government to encourage under-performing funds to consolidate or exit the industry.
The coronavirus crisis has sharpened these calls as funds under management have been drained by withdrawals under the government's early access to super scheme, investment losses from market volatility, and lower contributions due to growing unemployment.
NGS Super chair Dick Shearman said both funds would benefit from the merger.
"Our members' interests are at the core of this merger, which represents the continued growth and improved ability of our fund to secure the financial futures of all our members," he said.
A due diligence assessment will examine the impact of the merger on fees, advice, and investment opportunities for members. It comes as Media Super and Cbus work through a potential merger and First State Super looks to absorb WASuper after becoming the second largest fund last month.
Ventilator maker Fisher and Paykel Healthcare has updated its earnings forecasts for the 2021 financial year, predicting operating revenue will come in at $1.6 billion and net profit after tax between $365 to $385 million.
The New Zealand-based company, which is five months into its 2021 year, said hospital hardware sales continued to be strong in the four months to July, with revenues up 390 per cent compared with last year.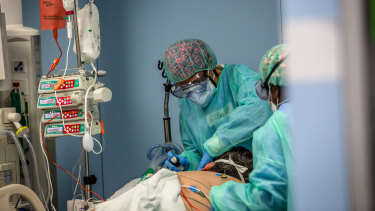 Just like its ASX competitor ResMed, the coronavirus shutdowns had hit the company's sleep apnea business.
Managing director Lewis Gradon said the course of COVID-19 across the world could not be predicted, but the company was providing some guidance on the assumption that hospitalisations due to respiratory illness come back to pre-COVID-19 levels by the end of the year, while demand for sleep treatments remain soft for the rest of the year.
Fisher and Paykel's share price is up 35 per cent over the past six months, closing at $31.84 on Monday.
ASX-listed recycling business Sims Metal has plunged to a $265.3 million full year statutory loss after COVID-19 business closures across the globe slashed its scrap metal intake and tough market conditions hit its margins.
Sales revenue plunged 26.1 per cent to $4.91 billion for the year, due to both lower prices for its metal and reduced volumes. The company recorded a $152.6 million net profit a year ago.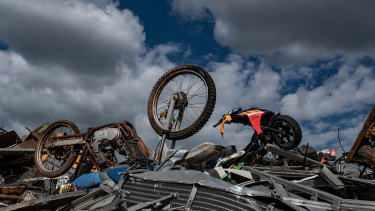 Sims will not pay a final dividend. Last year it paid a 19 cents per share final dividend.
"Our rapid response to protect employees and the community limited the disruption of this essential service. However, severe COVID-19 lockdowns across the UK, North East US and New Zealand materially reduced intake volumes and sales prices," said Sims chief executive Alistair Field.
"Management has responded to the tough market conditions with an extensive restructuring and cost reduction program that will achieve its full run rate of $70 million in financial year 2021," he said.
Sims' full year statutory loss includes $72 million of intangible impairments, $50.2 million of tangible asset impairments and $35.2 million of restructuring and redundancy costs.
On an underlying basis Sims reported a net loss of $58.1 million, down from a $161.9 million profit last year.
AUD at 72.17 US cents at 6.42am AEST
On Wall St: Dow -0.3% S&P 500 +0.3% Nasdaq +1%
Spot gold +2% to $US1985.04 an ounce
Brent crude +1.2% to $US45.32 a barrel
US oil +2% to $US42.85 a barrel
Iron ore -0.4% to $US122.44 a tonne
10-year yield: US 0.68% Australia 0.89% Germany -0.45%
Westpac has axed its first-half dividend due to the uncertain economic environment, as the coronavirus pandemic crunches profit margins and prompts the bank to build up its provisions for soured loans.
The banking giant said in a trading update on Tuesday that its unaudited profits during the June quarter were $1.32 billion, which was 19 per cent higher than the first half quarterly average, during which provisions for COVID-19 bad loans increased sharply.
Westpac, which did not provide a cash earnings update for the same quarter last year, said unaudited cash earnings of $1.32 billion compared with a quarterly average of $500 million for the first half, in which it took hefty provisions for bad loans.
The bank's closely-watched common equity tier 1 capital was 10.8 per cent of risk-weighted assets, unchanged from the previous quarter.
The nation's largest miner, BHP, has confirmed it is seeking to exit thermal coal mining globally and offload some its metallurgical coal mines in Queensland as it seeks to remove risk from its portfolio.
The announcement was made as the Anglo-Australian mining giant on Tuesday reported an underlying profit of $US9.1 billion ($12.6 billion) for the financial year, on the back of sky-high prices for its sales of the steel-making raw material iron ore. But the profit fell short of market analysts' expectations of $US9.4 billion.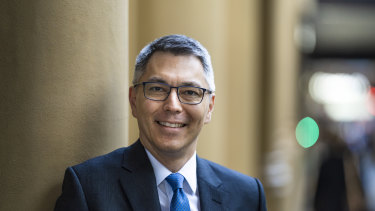 Shareholder dividends for the full year of $US1.20 were also weaker than the $US1.23 expected by analysts. Total shareholder returns for the year were $US6.1 billion.
After months of signalling it is open to the prospect of exiting thermal coal – the coal used to generate energy – BHP on Tuesday said it was looking at options to exit its thermal coal assets at Mt Arthur in NSW and the Cerrejon project in Colombia, which together account for about 3 per cent of revenue. It also said it was looking to exit its BHP Mitsui Coal joint venture, which mines metallurgical coal in Queensland.
"We are moving to concentrate our coal portfolio on high quality coking coals, with greatest potential upside for quality premiums as steel makers seek to improve blast furnace utilisation and reduce emissions intensity," Mr Henry said.