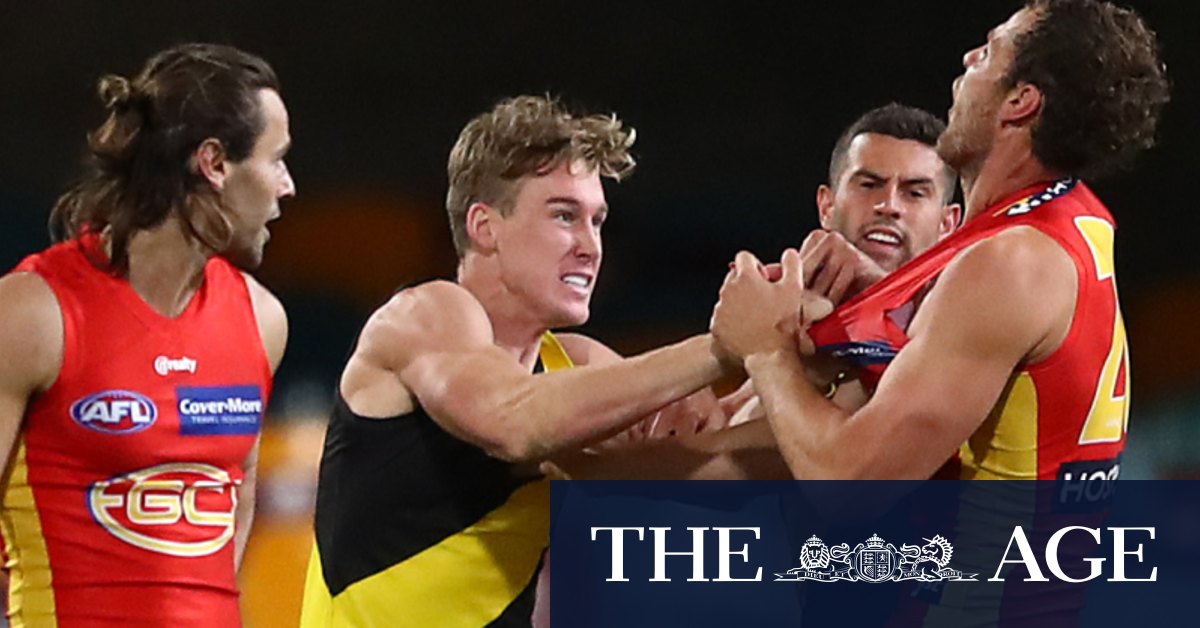 Gold Coast's Caleb Graham has been offered a $750 fine for striking Tiger Mabior Chol.
Speaking about the Collins incident after the match, Lynch told ABC Radio that the contact had been made with an open hand.
"It was just an open hand and pushed off," Lynch said.
"That was it … he [Collins] was a bit angry about that but it was just an open hand to the chest, which, as key forwards, is what you want to do."
Lynch earlier this month accepted a misconduct $500 fine for pushing into the back of Brisbane's Alex Witherden's head.
Former St Kilda captain Nick Riewoldt told Fox Footy that Lynch's strike to Collins was a "cheap shot".
"That play we saw, Tom Lynch went on and kicked a goal. [Collins] clearly didn't like the treatment and that Tom Lynch got on the end of it and kicked the goal," Riewoldt said.
"The precedent is there. Players are going to continue to do it because the whack [punishment] is not big enough. It is a cheap shot because you are not expecting that as a player."