Thanks to the global pandemic and the joys of social distancing, Democrats have had to get a little inventive.
"Virtual watch parties" will take place in all 50 states throughout the convention in a bid to rev up audiences, with Biden's former presidential nominee rivals – such as as Pete Buttigieg, Andrew Yang, and Corey Booker – acting as hosts, along with celebrities such as Alyssa Milano.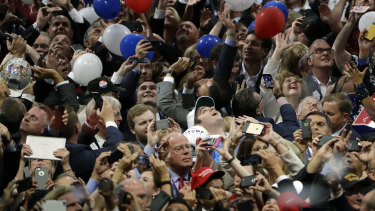 Today, the campaign also announced that it would host drive-in viewing sessions, where folks can drive in to venues across battleground states such as Wisconsin, Iowa, Pennsylvania, and Virginia, to watch the convention on big screens while sitting in their cars. Strange times indeed.
And what's the point of a party if you don't have banging tunes? Artists on this year's bill range from critically acclaimed 18-year-old Billie Elish, country trio The Chicks (formerly known as the Dixie Chicks); soul singer John Legend; and former American Idol star Jennifer Hudson.
Hi everyone, welcome to the Democratic National Convention live blog. I'm Farrah Tomazin and I'll be updating you from the US today as the event kicks off.
Gone are the packed out stadiums, the roaring crowds, and the big balloons with colourful confetti. In a sign of the times, this week's DNC will be entirely virtual, making for a pretty unpredictable show.
Will we see the kind of technology glitches that undercut the Iowa caucuses earlier this year? Will the key speeches remind us of Zoom meetings? And how do you fire up the fans when most of them are sitting on their couches?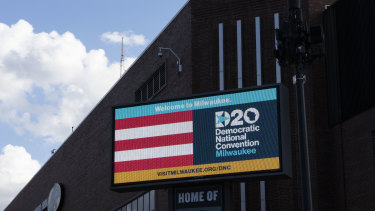 Joe Biden has already scrapped plans to accept his nomination in Wisconsin, which was the original site of the convention, because of coronavirus concerns.
Instead, he'll deliver his convention speech from his home hometown of Wilmington, Delaware, later this week, while tonight's proceedings kick off with some other big names – including former First Lady Michelle Obama giving the keynote address.
It's expected to be the highlight of the night – readers might recall that Michelle Obama delivered the most memorable speech of the Dems' convention in Philadelphia in 2016, endorsing Hillary Clinton ("I'm With Her") and deftly managing to criticise Donald Trump without saying his name ("They Go Low, We Go High").
That said, a lot has happened since then – recently on a podcast Obama revealed she's been suffering "low-grade depression" amid the pandemic and racial tensions fuelled by Trump – so you can expect the First Lady to come out swinging a little harder this year as she makes the case for her husband's former VP.
What would a US political convention be without a daily theme? Today's is: "We The People".
As DNC spokeswoman Symone Sanders explained at a briefing earlier this morning: "This country is confronting a series of monumental challenges. The COVID 19 pandemic continues its rampage; tens of millions of people are out of work because Trump has failed to address the public health crisis, and America is confronting the racial injustice that has marginalised."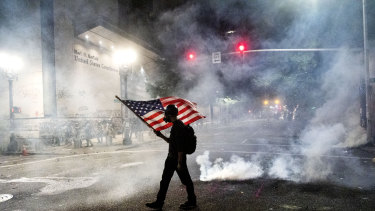 "As we have learnt throughout our history, when we the people stand united as one America, we can overcome anything."
Campaign strategists are hoping the program will resigned to reflect the "diversity and breadth" of the Biden coalition.
You'll see self-described socialist Senator Bernie Sanders, who Biden defeated for the presidential nomination, and now has the task of bringing in his progressive Left supporters to come in behind the Joe Biden/Kamala Harris ticket.
You'll also dee former GOP Governor John Kasich, one of several Republicans who are planning to endorse Democratic presumptive nominee over Donald Trump.
Importantly, too, you'll hear from business owners, struggling farmers, frontline healthcare workers, and racial injustice leaders. According to the DNC, these are "the ordinary people, speaking to the issues of the day" about life in Trump's America.