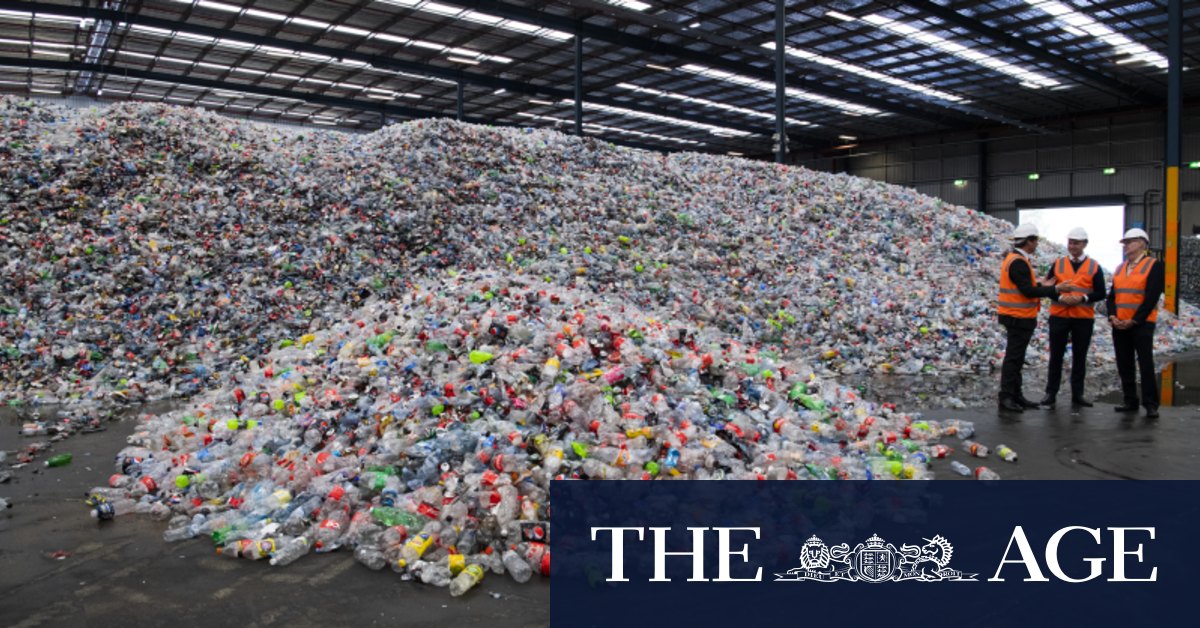 "By bringing industry together with researchers we can develop solutions to environmental problems while creating products and processes that can be used here at home and potentially be exported to the world."
Environment Minister Sussan Ley said the funding was crucial to a $1 billion effort to transform Australia's waste industry, which is hoped to create 10,000 jobs. It comes after the Morrison government committed to working with the states and territories to ban the export of unprocessed plastics, paper, glass and tyres. The ban will be phased in, starting with glass on 1 January 2021 and being completed in 2024.
The initiative began after China announced a crackdown on the import of foriegn waste in 2018, prompting other major waste destinations including India, Taiwan, Malaysia and Thailand to announce similar restrictions.
Loading
Under the plan the federal government will contribute $190 million into a fund that is expected to attract more than $600 million in total – with a further $190 million slated to come from state governments and about $200 million from the recycling industry.
The investment will go into new infrastructure to sort, process and reuse materials.
Australians create about 67 million tonnes of waste each year. In 2018-19, 4.4 million tonnes of this waste was exported, including 1.4 million tonnes of plastic, paper, glass and tyres valued at about $290 million.
Around 12 per cent of plastics are recycled, with the rest flowing into landfill.