We'll also get to meet Dr Jill Biden, the wife of Democratic presumptive nominee Joe Biden, who will deliver a pre-recorded message from a classroom at a school in Wilmington where she used to work.
It's expected that Dr Biden will paint a picture of her husband as a family man, an empathetic leader, and a person of decency – expanding on some of the themes Michelle Obama touched on in her opening speech.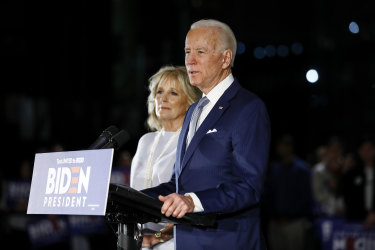 She's also going to deliver an insight into the heartbreak they endured when their son Beau died of cancer in 2015, and how they managed to overcome the tragedy.
Beau Biden was Jill Biden's stepson. Joe Biden's first wife and daughter died in a car crash in the 1970s.
The rawness of the speech will stand in stark contrast to the brutal attacks Joe Biden faced today over his mental fitness to be president.
In a new ad that was released to coincide with the Democratic National Convention, the Trump campaign has juxtaposed footage of the former Vice President speaking energetically in previous years next with clips of him mumbling, fumbling and losing his train of thought in recent months.
Trump campaign spokeswoman Mercedes Schlapp said today that while the issue was "uncomfortable" for some, "the reality is that Americans need to know and assess Joe Boden's capability."
Tonight's virutal convention, centred around the theme Leadership Matters, features a bit of the old and new.
Former president Bill Clinton, who moved the Democrats to the centre on issues such as trade and social welfare, is one of the main speakers, alongside former US Secretary of State John Kerry, former acting US Attorney General Sally Yates, and Senate Democratic Leader Chuck Schumer.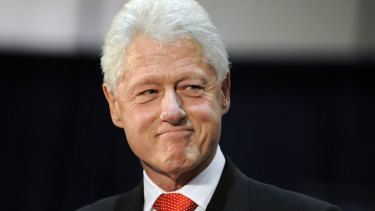 But also on the bill is progressive rising star Alexandria Ocasio-Cortez, a firebrand congresswoman aligned with Senator Bernie Sanders, and an advocate of policies such as Medicare for All, the Green New Deal, and the abolition of the U.S. Immigration and Customs Enforcement.
This this year's keynote address also won't just feature one speaker – it will have 17 up-and-comers who represent the future of the party.
Watch out for figures such as voting rights activist Stacey Abrams (who was briefly considered as a possible Biden running mate); Texas Congressman and former NFL player Colin Allred; Californian Mayor Robert Garcia, the first openly gay mayor of Long Beach; and State Senator Yvanna Cancela, the Latina to serve in Nevada's State Senate.
Today's event will follow in the footsteps of Michelle Obama's searing indictment of Donald Trump's presidency.
To the relief of the Democrats, the first-ever live-streamed convention went off without any major hitches. Nielson figures released today ratings about 18.8 million combined TV viewers, which is down from four years ago.
However this was offset by online viewing, with Democrats claiming they shattered" the previous record for digitally streaming video with 10.2 million viewers.
Actress Eva Longoria hosted a roundtable with a struggling white small businessman in Pennsylvania, a Hispanic nurse in Texas and an African-American activist in New Jersey about how their lives had been affected by Donald Trump's policies.
Bernie Sanders, the self-declared socialist who came second to Biden in the Democratic primaries, delivered an impassioned plea for his supporters to acknowledge the progress they've made and to support Biden.
Another powerful moment, which didn't get as much attention as it deserved, was a speech by Arizona woman Kristin Urquiza, whose father Mark is now one of more 170,000 Americans who have died from COVID19.
In a blistering attack, she blamed his death squarely on the President's handling of the virus, describing her father as a healthy 65-year old whose "only pre-existing condition was trusting Donald Trump."
"He had faith in Donald Trump. He voted for him, listened to him, believed him and his mouthpieces when they said that coronavirus was under control and going to disappear," she said.
Hi everyone, and welcome to the second day of the Democratic National Convention, which I'll be live blogging from the US over the next couple hours.
The virtual nature of this event makes it a bit of an experiment for all of us, including the journos covering it, so thanks for tuning in, and we welcome any feedback or suggestions.
In case you missed Day One, you can catch up with our previous blog here.
Opening night felt a bit like a telethon at times, but the Dems did what they could under the circumstances: two packed hours of speeches; stories from everyday voters; musical montages, and calls to action.
It all culminated in a typically powerful address by former first lady Michelle Obama.
As North American correspondent Matthew Knott writes: "Her speech provided the captivating, cut-through moment Democrats needed from the opening night of their convention. It showed that even in these unprecedented, technology-obsessed times, an old-fashioned speech can still be the most powerful method of political communication."
You can read his full analysis here.