Victoria has recorded just 179 new coronavirus cases. It is the first time the state's daily case total has been under 200 cases in weeks.
Sadly, the state has also recorded nine additional deaths.
The last date Victoria's daily case figure was this low was July 13, when there were 177 cases recorded.
As national cabinet gets underway this morning, with a national aged care response on the agenda, the COVID-19 Senate committee will also be turning its attention to aged care outbreaks in Victoria.
There have been 1656 coronavirus cases in aged care residents nationally since the start of the pandemic, of which 1593 have been in Victoria. All 1322 active cases are located in Victoria, accounting for more than one in four of the state's active cases.
Aged Care Minister Richard Colbeck, the Department of Health and the Aged Care Quality and Safety Commission will all be questioned at this morning's session.
Queensland has not detected any new cases of COVID-19 on Friday following a scare at a Brisbane youth detention centre.
Fifty-six tests at the Wacol detention centre have come back negative with hundreds more yet to be returned.
The ASX 200 has chased Wall Street higher at Friday's open with the financial, tech and consumer sectors well ahead. The index was 44.5 points, or 0.7 per cent, higher at 6164.5 after 15 minutes of trade with health stocks the only real drag.
CSL dropped 0.7 per cent to $298.01, ResMed was 0.9 per cent lower at $25.21, and Sonic Healthcare slipped 0.2 per cent to $34.99. The reporting Healius pulled the other way, rising 2.5 per cent to $3.35 as investors cheered its result.
Suncorp's stock was 6.9 per cent higher at $9.29 even though its earnings were buffeted by natural disasters earlier in the year, followed by the hit from the coronavirus.
Westpac shares were up 2.2 per cent at $17.63 and ANZ rose 2 per cent to $18.82. NAB was 1.6 per cent higher at $17.98 and Commonwealth Bank jumped 0.7 per cent to $70.76.
The tech sector followed the NASDAQ higher with Afterpay equalling yesterday's record high $82. The firm was last up 1.6 per cent at $81.24. Megaport surged to a new record high $16.65 and was last ahead 3.7 per cent at $16.36. Appen also pushed to a new peak, touching $40.93.
A2 Milk's ASX-listed shares were ahead 2.6 per cent at $18.64 after the company announced a $NZ270 million ($A251 million) offer to buy a three quarter share of New Zealand dairy business Mataura Valley Milk.
Poultry farmer Ingham rose 5.8 per cent to $3.48 on its earnings figures, and skincare manufacturer BWX was up 3.3 per cent at $4.41.
TPG Telecom's revenue fell 12 per cent in the last six months as global travel restrictions and retail store closures linked to the coronavirus pandemic led to reduced roaming, prepaid and postpaid connections.
The telecom group, which was formed in the merger of TPG Corporation and Vodafone Hutchison Australia, reported revenue of $1.5 billion for the half year and a nine per cent fall in earnings before interest, tax, depreciation and amortisation to $531 million.
The results include six months of Vodafone Hutchison Australia and four days worth of income from TPG Corporation. TPG Corporation contributed $27 million to revenue in the four days and $9 million to EBITDA.
But the company reported a net profit of $83 million compared to $153 million for the same period the previous year.
TPG Telecom chief executive Iñaki Berroeta said the pandemic had a particularly bad impact on the mobile sector.
"We simultaneously supported our customers to help keep them connected through COVID, moderated the financial impacts of the pandemic on our own business, completed the merger and commenced our 5G rollout after an 18-month delay due to the vendor restrictions," Mr Berroeta said.
Financial conglomerate Suncorp Group has slashed its final dividend after profits from its domestic insurance and banking businesses fell by a third amid a range of impacts from the coronavirus pandemic.
As earnings are pressured across the financial sector, Suncorp on Friday said cash earnings, a measure that excludes volatile metrics, fell by a third to $749 million. Net profit rose more than four-fold to $913 million, though this included gains from an asset sale.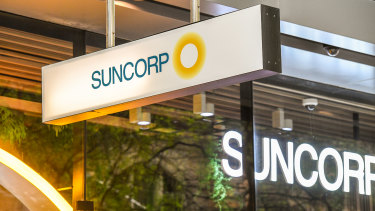 The board declared a final dividend of 10 cents a share, which is sharply down on last year's payment of 44 cents, but it comes at a time when some rivals have scrapped dividends altogether.
Shares in the firm closed 1.3 per cent lower at $8.69 on Thursday.
"It has been a challenging 12 months for Suncorp and for the customers and communities we support: first a season of extreme weather conditions, and then the global COVID-19 pandemic which will result in long lasting economic disruption and fundamentally change the way we live," said chief executive Steve Johnston.
"The strength of our balance sheet has enabled the board to determine a fully franked final ordinary dividend of 10 cents per share. It is pleasing we are able to deliver on our commitment to shareholders by paying a modest final dividend."
The company warned the operating environment remained highly uncertain, and it was assuming a sharp deterioration in the economy before conditions would start to improve in 2021.
With dividends in the spotlight, the board said it remained committed to paying out 60 per cent to 80 per cent of cash earnings, but payouts would be affected by the economic outlook and the results of stress testing.
Infant formula and dairy company a2 Milk has made its first move into manufacturing, with a $NZ270 million ($A251 million) offer to buy a three quarter share of New Zealand dairy business Mataura Valley Milk.
The dual-listed firm now has a period of exclusivity to conduct due diligence on the business, which is based on New Zealand's South Island.
Under the proposed deal a2 would acquire 75.1 per cent of Mataura Valley Milk, and Mataura's existing majority shareholder, China Animal Husband Group, would retain a 24.9 per cent share.
"As previously announced, due to the increasing scale of our infant nutrition business, we have been assessing participation in manufacturing capacity and capability," said a2's acting chief executive Geoffrey Babidge.
"Our intention would be to invest further to establish blending and canning capacity at Mataura's facility to support the establishment of a fully integrated manufacturing plant for infant nutrition," he said.
Mr Babidge said the deal would complement its existing relationships with New Zealand-based dairy manufacturers Fonterra and Synlait.
In an interview with The Age this week Mr Babidge said the company was considering a number of manufacturing opportunities.
"As our business continues to grow, we are very satisfied with the supply relationships we have in place, but we continue to see prospects for continued growth. And as part of our risk management we obviously believe in the importance of having some diversification of supply moving forward," he said.
A move into manufacturing by a2, which has a $A13.4 billion market capitalisation, has long been considered a likely step as its infant nutrition sales surge.
In its full year results reported this week, a2 said its infant nutrition sales in China had doubled to $NZ337.7 million ($A308 million). Its total revenue jumped 32.8 per cent to $NZ1.73 billion ($A1.57 billion).
A2 shares eased half a per cent on Thursday on the Australian market to close at $18.16.
Plus-sized clothing retailer City Chic has tripled the size of its share purchase plan after strong demand from retail investors.
A total of $31.1 million was raised through the placement, significantly more than the original $10 million size, with the company saying there was "strong demand" from investors. Shares were issued at $3.05 apiece, a 17 per cent discount to the company's last closing price of $3.59.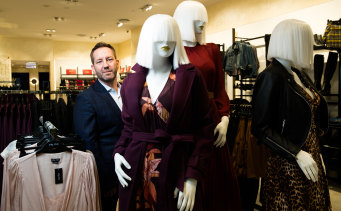 The funds, along with $80 million raised through an institutional placement, will be used to purchase the ecommerce assets of US clothing chain Catherines.
Shares in the $784 million company were worth $3.59 before trade on Friday, and have risen 42 per cent in 2020.
Westpac is selling its Vendor Finance business to Angle Finance, a portfolio company of US private equity firm Cerberus Capital Management.
Vendor Finance supports third parties to fund small ticket equipment finance loans to around 42,000 Australian businesses.
The transaction is expected to result in the transfer of around $500 million of customer loans.
Given the relatively modest size of the portfolio, Westpac says the sale is expected to have a negligible impact on its balance sheet and capital ratios.
There is expected to be a small accounting loss on sale due to the transaction being structured with an initial payment on completion and deferred consideration payable over the two-year period following completion.
"The sale represents the first transaction of the group's simplification initiatives and brings certainty for Vendor Finance customers and new opportunities for our people," Westpac chief executive of specialist businesses Jason Yetton said
The deal expected to be completed at the end of April 2021.
Vendor Finance currently operates out of the Westpac subsidiary Capital Finance Australia Limited.
Westpac will continue to retain and manage the remaining CFAL Equipment Finance business in its business division.
Pathology and diagnostics operator Healius has unveiled a $70.5 million loss for 2020 after the in-year impact of the sale of its medical centres business resulted in a $142.5 million in-year impact.
The sale will eventually result in $470 million of proceeds for the company's bottom line once completed, however.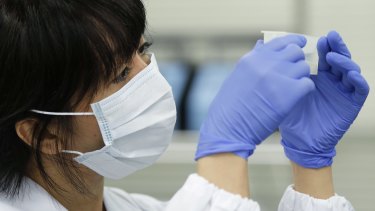 Healius reported earnings before interest and tax of $76 million, a drop on last year's $107 million. The company said pathology and imaging volumes had been hit hard in March and April, with a drop in patients of as much as 40 per cent at the worst points in the pandemic. COVID-19 tests had gone some way to making up for drops in revenue.
While the company flagged key contracts with the Australian government and the AFL for coronavirus testing, it has said FY21 guidance will be tough. It will provide further guidance at its October AGM.
The company did not declare a final dividend and expects to recommence dividend payments next year.
Shares in the firm closed 1.2 per cent higher on Thursday at $3.27, and have gained 18 per cent this year so far.
Rating changes, via Bloomberg:
ASX Ltd (ASX): Raised to Neutral at Evans & Partners; PT $75.51
Charter Hall Group (CHC): Cut to Neutral at Credit Suisse; PT $12.21
Coca-Cola Amatil (CCL): Raised to Outperform at Credit Suisse
Codan (CDN): Cut to Hold at Canaccord; PT $10.25
Domain Holdings (DHG): Cut to Neutral at JPMorgan; PT $3.50
Growthpoint (GOZ): Cut to Neutral at JPMorgan; PT $3.40
HT&E (HT1): Raised to Outperform at Credit Suisse; PT $1.60
IDP Education (IEL): Cut to Negative at Evans & Partners; Cut to Hold at Blue Ocean; PT$20
Nine Entertainment (NEC): Cut to Hold at Morningstar
Orora (ORA): Raised to Buy at Jefferies; PT $2.65
Pro Medicus (PME): Raised to Buy at Bell Potter; PT $28.50
Star Entertainment (SGR): Raised to Outperform at Credit Suisse
The sale of reusable face masks has been a boon for online custom apparel marketplace Redbubble, with the company reporting it sold over 740,000 masks between April and June, raking in total sales of $12.1 million.
Redbubble, which sells custom masks emblazoned will all manner of designs (including the face of Victoria's chief health officer Brett Sutton), told investors the sale of masks in June made up 18 per cent of all revenue for the month.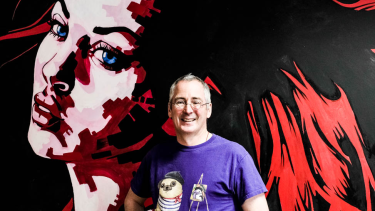 Those sales have continued into the new financial year, with total face mask revenue at the end of July at $26 million, implying a more than doubling of sales over the month. Total marketplace revenue has grown 132 per cent in July.
Across the rest of Redbubble's business, which sells custom t-shirts, homewares and artwork, total revenue grew 36 per cent to $349 million, and gross profit rose 42 per cent to $134 million.
However the company still reported a statutory loss of $8.8 million, though this was an improvement on last year's loss of $27.6 million.
"2021 represents a year of opportunity for the business. We are positioned to build on a decade of momentum and aggressively pursue the global opportunity presented by the shift to online activity and increasing adoption of ecommerce platforms," chief executive Martin Hosking said.