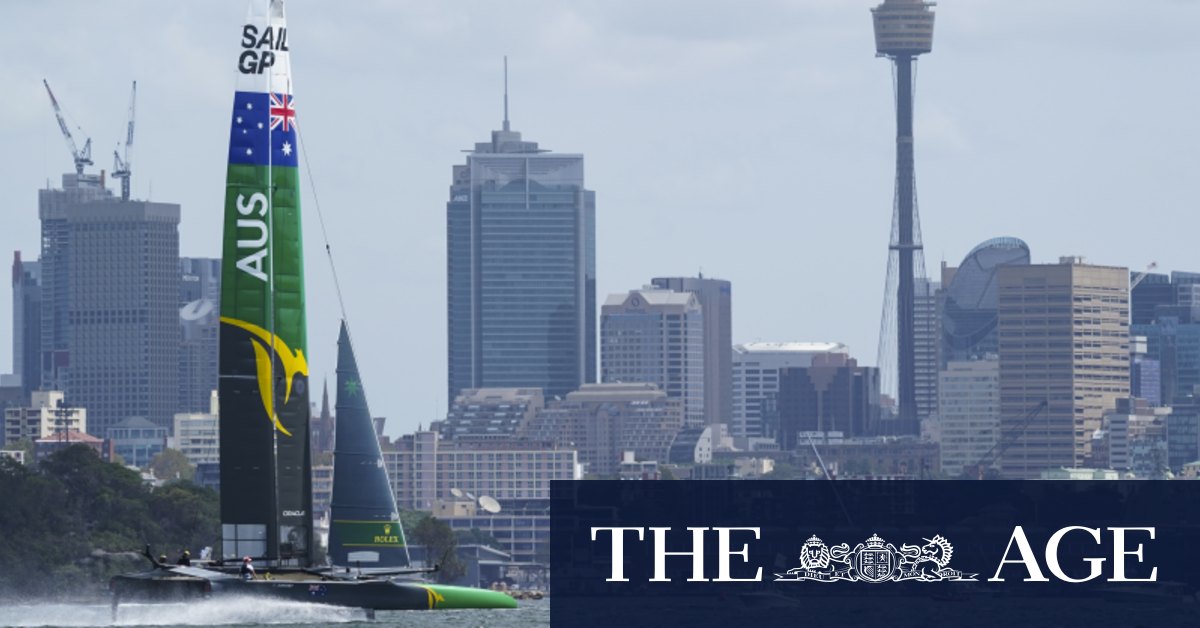 Australia is yet to be guaranteed an event when SailGP resumes in 2021 and Slingsby is campaigning for the city to host the final regatta, which culminates with the nerve-racking match race between the series' best two crews.
"The hope is Sydney will be on the calendar again and at the back end of the season so there's a bit more hype about it leading up to that $1 million race," Slingsby said. "We now have a New Zealand team and I'm hoping we don't lose the Sydney event to Auckland.
"We have the best sailing harbour in the world – and I can say that with my hand on my heart. The way it is showcased with the Harbour Bridge, the Opera House and how we use Shark Island as the spectator venue so we can get so close to the shore … it's like no harbour in the world.
"I think SailGP and the event we run here really showcases that to the world. It would be a real shame if we lost the event here."
Slingsby led Australia to victory in the inaugural SailGP series, toppling countryman Nathan Outteridge and his Japan crew in the match race in Marseille.
The addition of Olympic legend Ben Ainslie to the Great Britain crew added intrigue to this year's concept with the four-time Olympic gold medal winner leading guiding his craft to a comprehensive win in Sydney.
Loading
Earlier this month SailGP announced Olympic gold medallists and defending America's Cup champions Peter Burling and Blair Tuke would join a recently formed New Zealand team.
"They were the final piece of the puzzle for SailGP," Slingsby said. "Now we've got the very best sailors in the world racing.
"We don't need any extra motivation to beat a Kiwi team, the same with the British I guess. These top America's Cup teams who weren't believers were switched over pretty quick.