A live stream of the Democratic National Convention third day of proceeding.
The President spent today back in the White House after zigzagging around battleground states yesterday, while his Vice President Mike Pence was in Wisconsin – the battleground state where the Democratic Convention was meant to be before coronavirus intervened.
Asked for his reaction to Obama's expected speech, Trump hit back.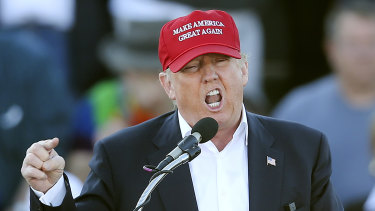 "I listen to that and then I see the horror that he's left us, the stupidity of the transactions that he made," he said.
"He was so ineffective, so terrible."
If former president Barack Obama's past convention speeches are any guide, tonight's address should be a ripper.
Excerpts released today suggest the former president is going to follow in the footsteps of Michelle Obama's opening address, by slamming Trump's inability to grow into the job over the last four years, while talking up his friend and "brother" Joe Biden.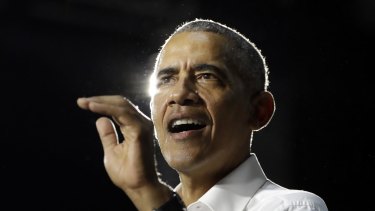 He's also going to lay out a vision that Democrats hope will directly appeal to the estimated one in 10 voters that polls suggest are yet to make up their minds, as well as those who are thinking of sitting out the election altogether.
"I am also asking you to believe in your own ability – to embrace your own responsibility as citizens – to make sure that the basic tenets of our democracy endure," he is expected to say.
"Because that's what's at stake right now. Our democracy."
Those who missed Day Two of the Convention yesterday can catch up with our blog here.
The official "roll call" – where representatives from each state announced how many delegates voted for Biden over Bernie Sanders – was an unexpected highlight, giving viewers a nice glimpse of the diverse regions across this massive country. It's worth checking out if you haven't already.
You can also check out North America correspondent Matthew Knott's analysis here. He writes:
"The second night of the Democratic National Convention lacked the fireworks of Michelle Obama's speech on night one. But it was a deftly-executed broadcast that served an important purpose: highlighting Joe Biden's strengths as a nominee rather than simply positioning the Democrats as a party that opposes everything Donald Trump stands for."
Hi everyone, we're officially at the halfway mark of the Democratic National Convention. It's 9pm EST over here in the US and I'll be live blogging this jam-packed event for you over the next two hours.
US president Barack Obama will be the headline act, but as America celebrates 100 years of women having the right to vote, it seems pretty fitting that most of today's lineup is stacked with women.
Kamala Harris will formally accept the nomination as Democratic Vice Presidential candidate, in what will be a history-making moment.
Former presidential candidate Hillary Clinton will use her first major prime speech since losing to Donald Trump in 2016 to warn Americans this "can't be another woulda coulda shoulda election."
And Massachusetts Senator Elizabeth Warren (who was also in the mix for running mate) will also appear, along with US Speaker of the House Nancy Pelosi, American singer Billie Eilish, and Parkland highschool shooting survivor Emma Gonzalez.
It's going to be a big few hours…
The Democratic National Convention livestream from the Democratic Party.