As reported earlier this morning, Victoria has recorded 182 new coronavirus cases and 13 deaths.
Victorian Premier Daniel Andrews will appear at a media conference at 11am in Melbourne and you can watch it live here. A warning that there can be a lag between the scheduled start time and the actual kick-off.
Seven stables in the Melbourne suburb of Cranbourne have been placed in lockdown and three jockeys have been stood down after a staff member at trainer Richard Laming's stable tested positive to COVID-19 on Friday.
Trainers Laming, Trent Busuttin and Natalie Young, Wendy Kelly, Nathan Dunn, Michael Trotter, Adrian McGregor and Tom Nikolic have had their stables locked down and their runners this weekend have been scratched.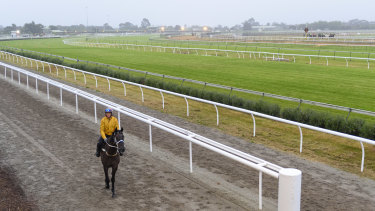 There are about 18,800 Australian residents overseas who have told embassies they want to return home, Katina Curtis reports, but international arrivals to Australian airports are capped at just under 4000 people a week.
Prime Minister Scott Morrison said said on Friday national cabinet would review those caps every fortnight but it had decided at present to leave them as they are. He hopes to expand them once the community transmission of coronavirus in Victoria and NSW comes under control.
If you've ever wondered what it is like for a small business owner to be faced with the news that a person with a confirmed case of COVID-19 has visited their premises, health reporter Rachel Clun offers a fascinating insight.
On July 30, Sydney cafe owner Charles Cameron received just such a call.
Three weeks on from the public health alert, and despite customers and staff getting tested "in droves", Mr Cameron said no one has tested positive and the local community has continued to support his business.
The big news so far today is the new restrictions on gatherings announced in Queensland following confirmation of six new COVID-19 cases linked to a cluster at the Brisbane Youth Detention Centre, but there are exceptions for community sport and some venues.
The cluster now stands at seven cases, including a 77-year-old supervisor who tested positive for COVID-19 on Wednesday, four of her colleagues, and two close contacts of those colleagues.
In response to that outbreak, Queensland has imposed a limit of 10 people on home and outdoor gatherings in south-east Queensland, including Brisbane, Ipswich, Logan, Scenic Rim, Lockyer Valley and Moreton Bay and Redlands, and 30 people outside of that area.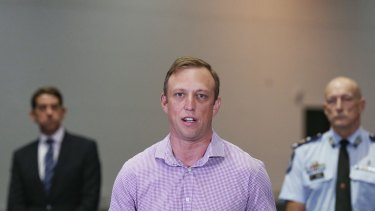 Health Minister and Deputy Premier Steven Miles made clear at a press conference earlier on Saturday that "community sport, pubs, clubs, cafes and restaurants have COVIDSafe plans, so they can continue to have gatherings greater than those numbers".
It was "important that they strictly apply the plans particularly social distancing and the collection of contacts and contact details across this weekend", Mr Miles said.
"It is incredibly important that people in Brisbane, greater Brisbane and Ipswich apply all of the rules we have been repeating these seven months; in particular, social distancing."
Victoria has recorded 182 new cases of COVID-19 and 13 new deaths, the second day in a row of new case numbers below 200 in more than a month.
Friday was the first time the total of new cases dropped below 200 since July 13, when 177 cases were recorded.
Only 24 or Friday's 179 new cases were deemed mystery cases without a known source, a sharp contrast to the hundreds at the start of August.
It comes as a leading Victorian epidemiologist projects Victoria is on track to record around 30 new daily cases of COVID-19 at the end of the stage four lockdown.
Aged care facilities in the greater Brisbane area will be shut to visitors after the state recorded nine new coronavirus cases on Saturday, including six linked to a cluster at the Brisbane Youth Detention Centre.
Queensland's Chief Health Officer, Dr Jeannette Young, said at a press conference on Saturday she was "confident" the state would manage the outbreak but new restrictions were required.
"Last night I asked in that greater Brisbane area that all of our aged care facilities go back to having no visitors," Dr Young said.
Visitors are also banned at disability accommodation services.
Dr Young said she had also asked staff in hospital emergency departments to use personal protective equipment "for every single patient they see because at the moment we don't know who may have the infection because it is out there in our community".
"We've clearly got community spread. So I need to protect the other people who are coming to emergency departments so I assure every Queenslander our emergency departments are safe.
"You can go there for care. We've put [an] extreme, if I can put it like that, process in place in our emergency departments to ensure that every single person who attends our emergency department is safe."
Holidaying in Victoria right now is, of course, unthinkable under stage four lockdown restrictions.
Across the border in NSW, where one new case of coronavirus was recorded on Friday, it is a different story (sorry, Victorian readers – we will keep this post short).
Traveller's national travel editor, Anthony Dennis, writes today that hotels in regional areas in NSW including Orange and Mudgee are experiencing a coronavirus-led boom as Sydneysiders stretch their legs.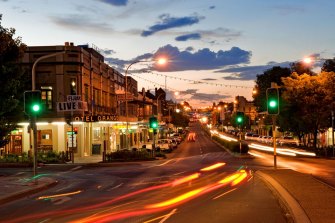 A person who is part of a cluster of seven COVID-19 cases linked to Brisbane Youth Detention Centre was at Ipswich Hospital, leading Queensland's Chief Health Officer to advise the hospital to use personal protective equipment throughout the hospital as a precaution.
Dr Jeannette Young said at a press conference with the Queensland premier and Health Minister on Saturday a North Ipswich man who worked at the centre and also works in a disability accommodation service had tested positive for COVID-19, as had a relative "who was in the Ipswich Hospital".
Dr Young said Queensland health authorities were "working through" with the disability accommodation service "what that means" for them, while she had "asked the Ipswich Hospital to use personal protective equipment throughout their hospital until we get on top of this".
A female worker at the detention centre who lives in Forest Lake has also tested positive for the virus, along with a male colleague from Marston and another male colleague who also does some work for a building company and did work at the Springwood School.
"We will be working with the school as to whether or not they will be able to open on Monday," Dr Young said.
"His wife, his partner, has already tested positive as well. So she is the seventh case."
So far, the cluster does not include detainees at the detention centre.
Queensland Health Minister and Deputy Premier Steven Miles said it was likely more COVID-19 cases would be detected over the weekend following an outbreak at the Brisbane Youth Detention Centre.
The cluster now stands at seven people, including six new cases confirmed on Saturday. A 77-year-old woman who works at the centre tested positive for the virus on Wednesday.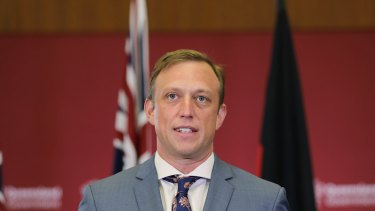 "This is precisely what we have been planning for," Mr Miles said.
"Our contact tracers are working and have been working through the night."
The state had conducted 9,447 coronavirus tests in the last 24 hour period "but we need to test more over this weekend", Mr Miles said.
He urged people in the greater Brisbane and Ipswich areas "with any symptoms at all" to get tested.
"There will be likely more cases over the weekend. If there are cases out there we hope we find them."