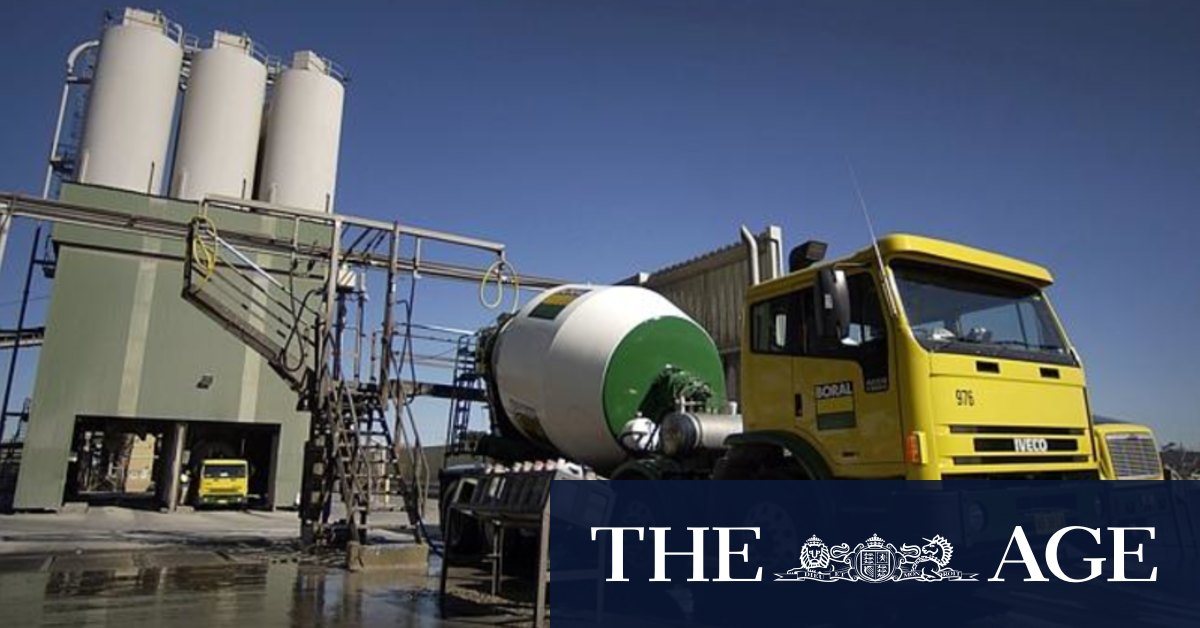 The remaining $123 million of impairments relate to its Australian operations, with Boral impairing assets within its building products and construction materials businesses.
Boral, which cited weaker economic activity in North America due to COVID-19 and future economic risks from the pandemic, lowered its forecasts for housing repair and renovations in the US, cutting housing start estimates from 1.5 million to 1.3 million.
Boral said the Australian write-downs were due to a range of factors including a significant decline in housing construction, especially in NSW, a slower than expected pace of infrastructure activity, the impact of bushfires on its timber business and general uncertainty over the economic damage caused by COVID-19.
The impairments come on the eve of Boral's full-year results due on Friday. However, the company revealed that net profit after tax would be about $175 million to $180 million. EBITDA (earnings before interest, tax, depreciation and amortisation) before significant items would be about $820 million to $825 million.
The company also said it would not pay a final dividend for 2019-20. It paid a 9.5 cent per share interim dividend in April.
The company has been under substantial pressure over the past 12-18 months and has been forced to release a series of earnings downgrades, while also revealing that it had uncovered financial irregularities in its US windows business last year that had overstated its pre-tax earnings. The accounting scandal is now the subject of two shareholder class actions.
Seven Group Holdings recently took a substantial shareholding in the company. It has also hired a new chief executive, Zlatko Todorcevski, who started in the role on July 1.
"We are operating in a time of considerable uncertainty concerning the impact of COVID-19 on the economies and markets in which we operate, both in the shorter and longer term," Mr Todorcevski said.
"This uncertainty, together with recognition of Boral's current and historical business performance,
have been critical factors that we considered in assessing the recoverable value of our assets at
this time," he said.