Health officials continue to track down people who might have been exposed after a detention centre supervisor tested positive on Wednesday and four other employees tested positive on Saturday.
Ms Palaszczuk said on Sunday that 202 tests for the centre's 500-strong workforce had come back negative, while 111 of 131 detainee tests were negative. The remaining results were still pending, but Ms Palaszczuk said they would be given priority.
Police have been called upon to contact all recently released detention centre inmates so they can also be tested.
Health Minister Steven Miles said Queensland needed to do "a lot more tests" than the 6875 completed in the past 24 hours to clamp down on the detention centre cluster.
An entire new workforce will be brought in to run the detention centre this week.
Youth Justice director-general Bob Gee said no detainees had been diagnosed with COVID-19 and the strict lockdown at the centre had begun to ease.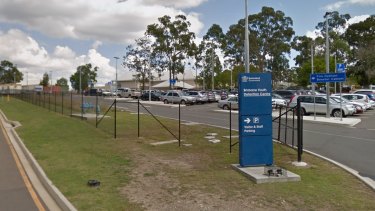 "The young people are moving in and out of their cells in a very structured and targeted way," he said.
Young people were put into solitary confinement earlier this week while a massive testing effort was undertaken. They have since been allowed out to play table tennis and do other activities.
Loading
Ms Palaszczuk said despite only two new cases, the state was "not out of the woods" and "we are taking it day by day".
"If you are sick, stay at home and get tested. We would like to see more tests being conducted," she said.
Ms Palaszczuk said the planned community cabinet meeting in Cairns, due to begin on Monday, had been postponed by a week due to the COVID-19 cluster.
New restrictions on gatherings were introduced in Queensland "effective immediately" on Saturday following the outbreak of COVID-19 in Ipswich and on Brisbane's southside.
In greater Brisbane and some surrounding councils, no more than 10 people can congregate inside a home or outdoors.
Toby Crockford is a breaking news reporter at the Brisbane Times
Lydia Lynch is Queensland political reporter for the Brisbane Times