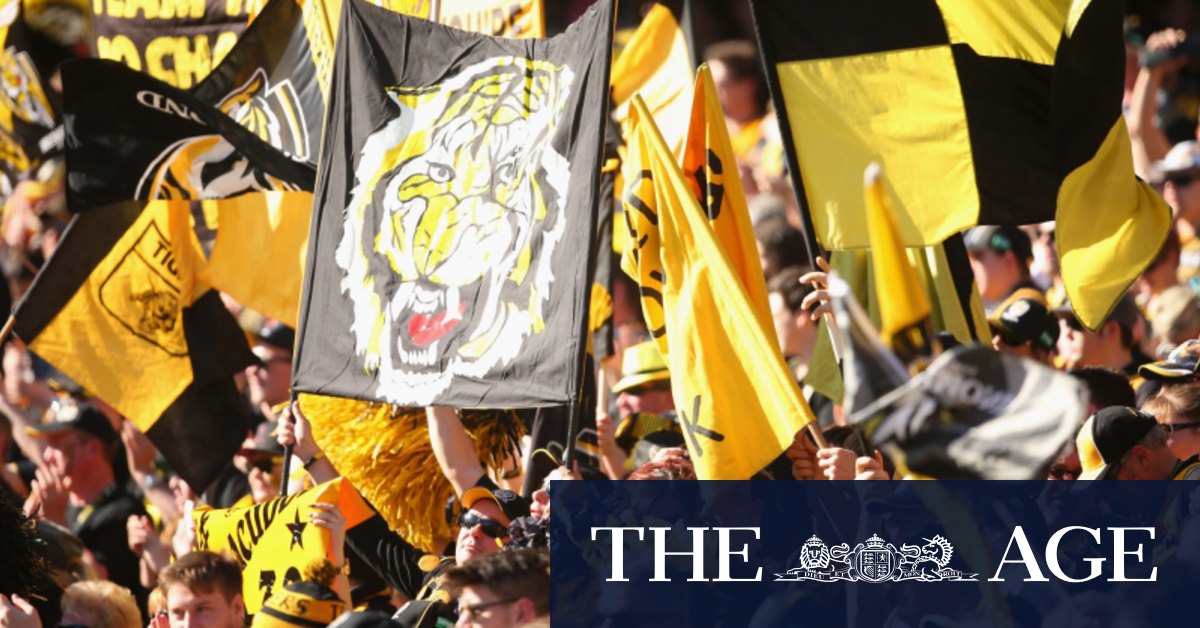 Loading
The strong membership numbers – and the revenue that comes with them – emerge at the same time as football economics are being reset due to the coronavirus, with the AFL and numerous clubs undergoing drastic cost-cutting, including the laying off of staff.
Richmond chief executive Brendan Gale last week confirmed that some administration staff were being made redundant due to the "unprecedented financial challenges" that "will extend into next year and potentially beyond".
The Tigers this week also revealed that they would not field a women's team in the VFLW competition next year.
Said Gale: "As a result of the current situation, we have had to make the heartbreaking decision to make a number of administration staff redundant. These are all wonderful people and the situation they find themselves in, is no fault of their own.
Loading
"Unfortunately these measures are simply unavoidable as we look to stabilise the club in the short-to-mid term. We have a responsibility to deliver our members a strong and sustainable football club and in times like this, that unfortunately means making some very difficult decisions."
In announcing that Richmond had signed 100,000 members, Gale pointed to "the strength of our membership base".
"Our members are just extraordinary," he said.
"They laid the foundations for our recent success and have stood firm during this incredibly difficult period.
"They should be proud of what they have achieved – for the third time – and I know the playing group feel the strength of our membership base.
"We are facing unprecedented financial challenges now, and into the immediate future, and the continued support of our members will help the club absorb this stress. It will enable us to come out of this pandemic as strong as we were when we went into it."
The Tigers' membership tally stands at 100,196 after achieving six figures in 2018 (100,726) a year after the club won its first premiership since 1980 and then reached 103,358 members last year.
West Coast are hot on Richmond's heels in 2020 after signing 99,000 members for the first time and have the 100,000 mark in their sights.
Scott Spits is a sports reporter for The Age