Water should be boiled as a precaution for drinking, brushing your teeth, food preparation, making baby formula, ice, or bathing infants in the 88 suburbs including Epping, Doncaster, Croydon, Coburg North, Craigieburn, Mernda and Ringwood.
Meanwhile, thousands of people are still without power on Friday, while residents in Belgrave woke up to crushed cars and fallen-in roofs.
Power company AusNet, which services the east of the state, recorded more than 83,00 outages at 6.30pm. A total of 121,000 AusNet customers were impacted and around 50,000 people woke up without power on Friday morning.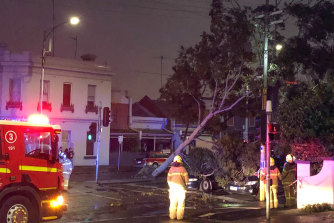 A spokeswoman said it could take days for some homes to get the power back on.
Meanwhile, United Energy, which provides electricity to Melbourne's inner south-east and the Mornington Peninsula had more than 40,000 properties without power, more than 2000 of which were still without power early on Friday morning.
West of Melbourne, Powercor and CitiPower had more than 14,000 customers affected on Thursday night.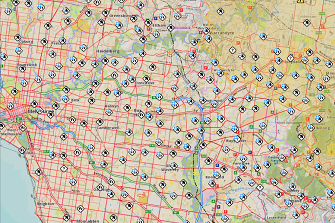 The State Emergency Service received 1184 calls for help in the 12 hours to 6.30am, including 403 calls between 7.30pm and 8.30pm.
More than 1010 of the calls overnight were for trees down, mostly in Belgrave, Lilydale and Emerald, south-east of Melbourne.