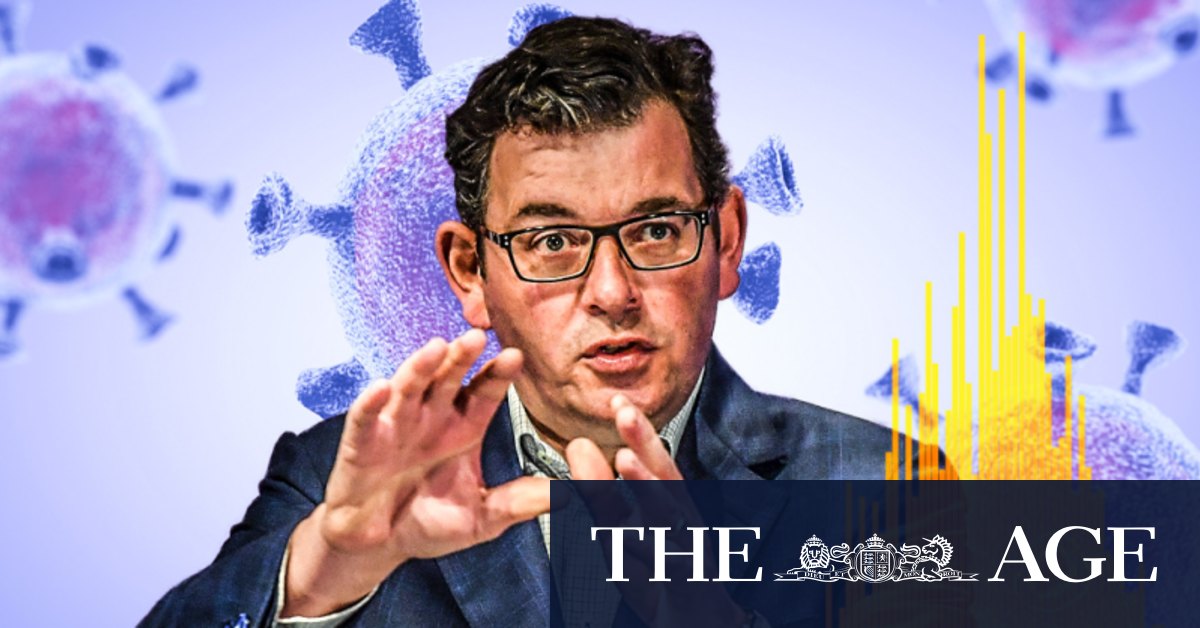 The drive-through vaccination service is available to all children aged under 18 in the state who are due or overdue a routine vaccination, but Dr Rhodes also urged parents to speak to their own doctors about immunisations.
Premier Daniel Andrews said nine of Victoria's overnight deaths are linked to aged care.
The deaths include one man in his 70s, five women and one man in their 80s and three women and one man in their 90s.
Mr Andrews said the falling numbers – including no new cases in Bendigo and Ballarat – were still too high for Victoria to open up.
"We are seeing a fall across each of the key metrics, and the strategy is working. And that is a credit to every Victorian who has made a powerful contribution to that end. But we have to stay the course on this," Mr Andrews said.
"At 100, 94, at 114, whatever the number, we simply could not open up. Those numbers would explode, we would finish up and perhaps an even worse situation than we have been in recent months. We cannot fritter away all that good work and sacrifice."
There are 2830 active cases across the state, including 166 in regional Victoria and 1277 linked to aged care.
The total number of cases now sits at 19,017 and there are have now been 524 deaths in the state, 382 linked to aged care.
About 14,000 tests were recorded in the past 24 hours and three cases have been added to the total of those with no known source of infection.
There are now 472 people with COVID-19 in Victorian hospitals, nine fewer than yesterday, including 25 in intensive care, one fewer than yesterday."
Can I again just urge every Victorian with even the mildest of symptoms. As soon as you have symptom onset, as soon as you begin to feel even moderately unwell … get tested quickly," Mr Andrews said.
On Saturday, the number of new daily cases of coronavirus fell below 100 for the first time since early July, with Mr Andrews pleading with residents not to jeopardise the progress made amid the state's warm, sunny weather.
Mr Andrews said Saturday's numbers were proof the "strategy is working" but said it was too early to reveal plans for easing restrictions. The Premier promised "there will be a plan, it will be detailed" and "there will be a massive package of support to save jobs and create new jobs".
"We will defeat this. We will make announcements soon about the path ahead," Mr Andrews said.
Also on Saturday, Mr Andrews and Chief Health Officer Brett Sutton said the government was considering a "bubble" where people who live alone could visit another household.
Nearly 18,000 people have already signed a petition calling for Victoria's lockdown measures to be amended to allow people living alone to have a nominated friend visit them.
But Mr Andrews said it was too early to make a decision.
"But we are looking very closely at that because we do know … that this is particularly challenging for those who live on their own and we want to try and support them," he said on Saturday.
Paul is a reporter for The Age.