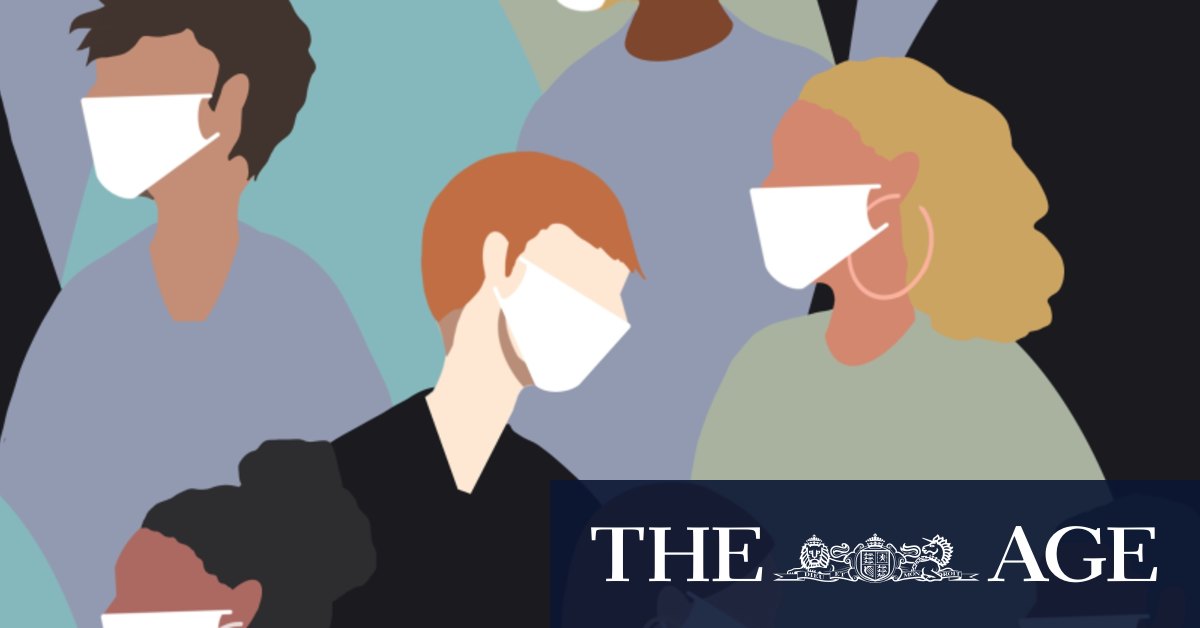 Loading
There's something disconcerting, even slightly diminishing about having to identify yourself to people you've known for years, even to your cat. If others no longer recognise us, are we still ourselves? Mask-wearing plays tricks with our identity and sense of self.
Psychological considerations such as these are raised by in the book Together Apart: The Psychology of COVID-19. Four psychologists wrote: "There are all the impacts of mask wearing that go beyond the physical impact of the mask. Will they cut us off from others, dehumanise us, further isolate us from other people even when we venture out of our homes?"
"Will they signal danger, increase anxiety, and serve as a further detriment to mental health at a time when people are already scared and anxious?" Of course, they noted the mask would signal that here was someone acting for the common good. So wearing a mask draws implicit judgement that I am a socially responsible person. From my mask I am "known".
On the face of it, wearing a mask doesn't change us. Surely I'm still me, with fabric across mouth and nose? But it doesn't feel that way. Along with obliterating some of my features, the mask seems to have obliterated the pride I took in my appearance when going out. The uncut hair hides beneath the beanie, why bother with make-up for the small strip of face above the mask? And if I don a parka for weather and virus protection (hopefully later leaving the germs at the door), who cares what's underneath?
Loading
Steve Glaveski, host of the podcast Future Squared, wrote on medium.com of feeling he was still wearing his mask when he took it off and of thoughts that reminded him of all the invisible masks we carry with us.
Former Royal Shakespeare Company assistant director Piers Ibbotson, writing about masks and the sense of self in The Illusion of Leadership, said we have a notion of a "real me" behind the various masks we wear – lover, parent, for example. Actors adopt actual and figurative masks to become "someone else, but "the danger lies in believing you are the mask".
As I pace around my streets in my COVID-enforced beanie/parka/mask uniform, no one knows who I am. In my regular haunts – stores, cafe, the park I walk through – I often have to identify myself to those I know.
We've all heard the words, "oh, I didn't recognise you". If I don't look like me, am I me? The parcel sent by a thoughtful friend for my recent birthday included a handmade mask. Lovely fabric – her choice. What does that mean for my sense of self? Have I become someone else? I don't think so, but I do feel a certain blurring round the edges.
Sue Green is a Melbourne journalist and writer.