The market is closing in on gains of 1 per cent at lunch time as financials and health stocks hang on to earlier gains.
The ASX200 was up 0.92 per cent just after midday to 6119.1
The big four banks all remained in the green, with CBA up 1.1 per cent to $68.35, Westpac ahead 2.02 per cent to $17.67, ANZ 2.27 per cent to $18.46 and NAB gaining 2.1 per cent to $17.99.
CSL maintained gains of 1.1 per cent to $290.42.
Materials and IT were the only drags on the bourse throughout the morning, down 0.55 and 0.35 per cent respectively. BHP's losses hovered around the 2 per cent mark for the morning, sitting down 1.9 per cent at midday to $37.77.
Australia's trade surplus for July was $4.6 billion, down $3.5 billion or 43 per cent compared with June.
Data from the Australian Bureau of Statistics released this morning show exports of goods and services fell 4 per cent month-on-month.
Imports rose by 7 per cent for the month to $29.8 billion.
The ABS has flagged predicting trend estimates will be tough in the coming months and has suspended its trend series which tries to measure underlying international trade activity.
"In the short term, this measurement will be significantly affected by the current COVID-19 pandemic and subsequent changes to regular patterns in international trade that will occur during this time," the bureau said in its report.
Shares in logistics tech provider Wisetech Global are down 2.1 per cent to $28.74 this morning, after the company told the ASX founder and CEO Richard White had sold down 364,976 shares over the past week.
Mr White sold 175,511 shares held directly and 189,465 held through RealWise Holdings, an entity he controls. The average sale price was around $28.49, making the value of the trades just above the $10 million mark.
The same notice also shows Mr White sold down more than $50 million worth of shares throughout June.
He still holds a stake of 139 million shares in the company.
Listed buy now, pay later stocks bounced at this morning's open after a tough day on Wednesday as investors responded to news of Paypal's entry to the instalment payments space.
Afterpay shares gained as much as 5 per cent this morning to sit at $85.86, but by 11:00am were flatter, ahead just 0.4 per cent to $82.73.
Sezzle shares were up 4.65 per cent in the first hour of trading to $4.65, then lost momentum and came back down to $8.52, just 1.07 per cent ahead of Wednesday's close.
Zip Co gained 4.84 per cent to $7.36 at the start of the day but were up 0.8 per cent to $7.12 at 11:00am.
Coronavirus restrictions delivered an expected blow to trans-Tasman casino operator SkyCity Entertainment, with the firm braced for the possibility of future lockdowns and few international customers over the next year.
The Adelaide Casino owner — which gains the bulk of its revenue from its NZ operations in Auckland, Queenstown, and Hamilton — said underlying earnings more than halved to $NZ114.2 million ($A105.3 million) in the year to June as forced venue closures and travel bans during the second half weighed heavily.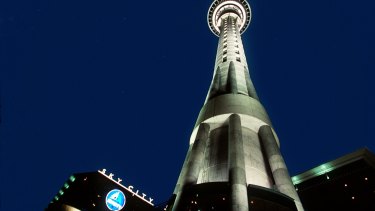 That figure was however in line with guidance issued by the company on August 20.
The company withheld future guidance but does expect year-on-year earnings growth in FY21.
"Assuming no adverse change to the current Covid-19 outlook in New Zealand and South Australia, expect Group normalised EBITDA to be above FY20 but still well below pre-Covid-19 and FY19 levels," SkyCity told investors.
The company's ASX-listed shares rose 10 per cent to $2.54 by 11am AEST.
SkyCity's statutory results were significantly improved due to insurance gains from the New Zealand International Convention Centre fire last October and asset sales. Net impact of the fire was a $NZ269 million ($A248 million) profit contribution.
A $NZ66.4 million ($A61 million) gain from the sale of the long term concession of the SkyCity Auckland car park also helped, though these were partially offset by a $150 million impairment of the Adelaide casino licence.
SkyCity's statutory net profit rose 63 per cent to $NZ235.4 million ($A217.1 million) after factoring in the fire and asset impairments.
"Pleasingly, our domestic business has demonstrated its resilience and traded well ahead of expectations when open and fully operational following the property closures in March 2020," the firm said on Thursday.
No final dividend was declared. SkyCity will be reviewing its dividend policy over the coming months with the aim of resuming dividend payments later in 2021.
Listed department store Myer has struck a deal with retail behemoth Amazon to allow shoppers to pick up their Amazon parcels from 21 Myer stores across the country.
Touted by the struggling retailer as a way to get more customers into its stores, the deal will see Amazon 'Hub' parcel pickup network integrated with Myer's own in-store click and collect locations.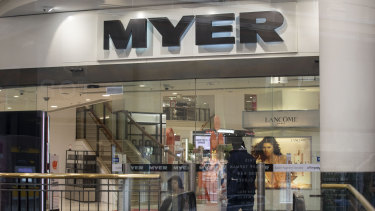 Shoppers who purchase something from Amazon will be able to collect it from a Myer store instead of having it shipped to their home.
"It's solution-led thinking for time-poor customers, who can access Myer's great range of services and brands that we believe Amazon customers will take advantage of when collecting their parcel," Myer's chief customer officer Geoff Ikin said.
"This will mean more customers coming into store, more regularly, to collect their Amazon parcel, or Myer purchases, and whilst there taking advantage of in-store services. For the customer, for Myer and for Amazon it's a win-win scenario."
Amazon's Hub is also available at a range of other locations across the country, including a range of pharmacies, newsagents and supermarkets.
The Hub locations will be in Myer stores at Sydney City, Bondi Junction, Chatswood, Warringah, Macquarie, Parramatta, Castle Hill, Roselands, Melbourne City, Highpoint, Doncaster, Chadstone, Southland, Geelong, Brisbane, Chermside, Carindale, Pacific Fair, Maroochydore, Adelaide and Perth.
Supermarket operators including Coles, Woolworths and Metcash will continue to be able to work together to ensure food supply in the face of COVID-19, after the ACCC signed off this morning.
The companies have been allowed to work together in discussions about supply and transport and logistics to ensure food and grocery availability throughout the pandemic.
They will be able to continue to do so until March next year. ACCC commissioner Stephen Ridgeway said the pandemic is continuing to have impacts across the economy.
The approval removes concerns that supermarket operators will be falling foul of competition laws by cooperating on operational matters. However, it only extends to discussions and agreements made by the companies at meetings convened by the government.
The watchdog says it has been sitting in on these meetings to monitor the situation.
The Morrison government is actively considering pulling forward $158 billion worth of personal income tax cuts in next month's budget to boost the economy out of its deepest recession since the Great Depression.
Official data from the Australian Bureau of Statistics on Wednesday showed the economy contracted by 7 per cent in the June quarter as households and businesses slashed spending. It was the second consecutive quarterly drop in GDP, the first time since 1991.
The Morrison government is actively considering pulling forward $158 billion worth of personal income tax cuts.
Treasurer Josh Frydenberg said infrastructure spending, reduction of business red tape, increasing the skills of workers and business tax relief were all part of the government's plans to boost jobs and re-start the economy.
The $158 billion in personal tax cuts that are due to start in mid-2022 and mid-2024 are also being considered as a way to get people spending.
"The tax cuts are in three different stages, and we are considering the timing of those tax cuts, and any announcements would be made in the budget," he said.
"It is fair to say these are very substantial reforms."
Shares in 3D metal printer AML3D were up as much as 18 per cent this morning after the business confirmed it had signed a contract with shipbuilder Austal.
The robotic printing company, which hit the ASX boards earlier this year in a $9 million IPO, will co-develop parts of maritime defence devices for Austal. AML3D will work on a lifting device for Austal ships that is a lighter option with better load-bearing capabilities.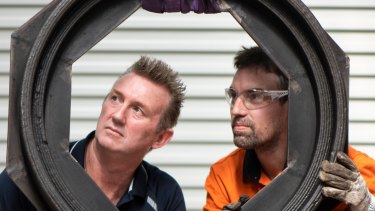 The contract comes after the companies first entered a memorandum of understanding for joint projects last year.
AML3D shares were up 15 per cent to 54c just before 10:30am.
Spend enough time on TikTok and the stream of clips on the viral video app's "For You" page will undergo something of a transformation.
Instead of serving up a random assortment of videos, the page will instead start to curate a feed of clips that are, unnervingly and consistently, almost exactly the type of content you would want to watch.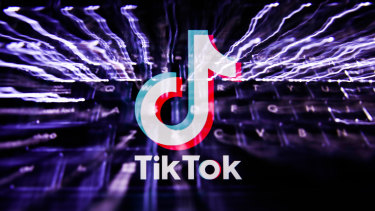 "Part of the magic of TikTok is that there's no one For You feed – while different people may come upon some of the same standout videos, each person's feed is unique and tailored to that specific individual," the company explained in a blog post in June.
At the heart of the system is an algorithm that powers recommendations in a way that is unlike anything else, making it a prized asset for the app.
TikTok has 100 million users in the US and over 800 million monthly active users globally, and its unique algorithm has a lot to do with it.
It's the reason why the viral video app, which has more than 2 billion downloads globally, is so addictive.
The enigmatic algorithm has made TikTok a runway hit and helped build the careers of influencers, who find it much easier to grow followings on TikTok than rivals such as Instagram.
But as its owner, ByteDance, faces crunch talks over its future, the app risks losing the algorithm in its effort to keep a foothold in the West.
On Friday, the Chinese government introduced new export controls on domestic technology that would effectively take TikTok's algorithm off the table in any potential sale to a growing circle of suitors.
The amendments, the first made to the list of controlled exports since 2008, have already caused problems for TikTok's Chinese owner ByteDance and potential buyers, according to The Wall Street Journal.