The boards are awash with red at noon as a battered ASX 200 hovers at a near session low.
The index shed about $50 billion from its market cap and erased two days of gains in dropping 2.7 per cent, with just six of the top 200 companies in the black.
They are gold miners Evolution Mining, Regis Resources, and Silver Lake Resources, as well as SkyCity Entertainment, Mesoblast, and Avita Therapeutics.
At midday, the local bourse was down 162.1 points at 5950.4.
The tech sector remained the biggest loser, down 4.7 per cent. Afterpay, Xero, Wisetech, Computershare, Altium and Appen were down by about a collective $3.2 billion.
Financials fell 2.5 per cent, materials 2.6 per cent, and health stocks 3.3 per cent.
Only the utilities and industrial sectors avoided a fall of more than 2 per cent. Both were down 1.3 per cent.
A loss of more than 2.5 per cent today would be the market's worst session since June 11.
Australian retail turnover jumped 3.2 per cent in July as consumers continued to purchase large items for homes, though Victorians were feeling the pinch of COVID-19 restrictions.
The monthly retail spending figure was slightly down on the 3.3 per cent preliminary result announced a couple of weeks ago, though it does confirm an acceleration from June, when spending rose 2.7 per cent.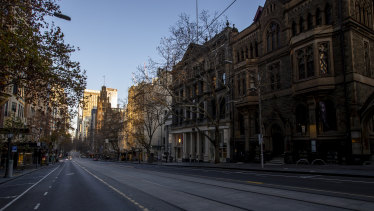 The figure jumped by 16.9 per cent in May, having fallen 17.7 per cent in April from March's then-historic 8.5 per cent rise.
Ben James, the Australian Bureau of Statistics' director of quarterly economy-wide surveys, said retail sales in July were up 12 per cent on a year ago.
Sales in household goods particularly strong, up 29.4 per cent above the same month last year.
Turnover in clothing, footwear and personal accessory retailing jumped 7.1 per cent.
Cafes, restaurants, and takeaway food services rose 4.9 per cent rose across the country, with the exception of Victoria, where the reintroduction of Stage 3 stay-at-home restrictions in July partially offset the rises.
Victoria was the only state to record a fall for the month, down 2.1 per cent. NSW and Queensland led the rises, up 5 per cent.
Online sales made up 9.8 per cent of total retail turnover in original terms in July 2020, a slight rise from 9.7 per cent in June.
In July last year, online retail turnover contributed 6.3 per cent to total retail.
Mining giant Fortescue has won approval to increase its iron ore shipments to China by up to 20 per cent, clearing the company's path to target greater volumes while the price of the commodity soars.
The Andrew "Twiggy" Forrest-backed miner on Friday said it secured approval from the Western Australian government to increase the handling capacity of its Port Hedland terminal from 175 million tonnes to 210 million tonnes.
The added capacity will allow Fortescue to incrementally increase shipments of the steelmaking raw material iron ore, Australia's most lucrative commodity export, as well as bring new shipments of 22 million tonnes a year of magnetite concentrate to market from its joint-venture Iron Bridge project from mid-2022.
It comes as the price of iron ore – the biggest cash generator for Australia's mining sector by far – hits a six-year high of nearly $US130 a tonne on the back of strong demand from Chinese steel mills and ongoing supply disruptions afflicting other exporters such as Brazil's Vale.
The price of iron ore has defied repeated predictions it is overdue for a fall, gaining more than 40 per cent since the start of the year.
Blood plasma giant CSL has a jam-packed research pipeline to work on over the next 12 months. Vaccine-making is front of mind, though not just for coronavirus.
The $130 billion biotech boosted revenue in its Seqirus flu vaccine business by 11 per cent to $US1.3 billion in 2020, showing once again the success of its turnaround of the business that used to be owned by Novartis.
In its annual report to shareholders released today, CSL once again flagged expectations that it could make more gains in the highly competitive flu vaccine market.
"Governments around the world want to protect their populations from the potential co-infection of influenza and COVID-19," the company said.
CSL is working on evaluating its COVID-19 vaccine manufacturing capabilities, but it's also working towards clinical trials for new flu vaccines specifically for older patients and children.
The company's annual report laid out details for shareholders ahead of its October AGM, including outlining the remuneration report already released earlier this month.
CSL chief executive Paul Perreault was already one of the highest paid CEOs of an Australian company and the amount of remuneration he took home in 2020 was up 21 per cent to a whopping $US28.2 million.
This was due to the vesting of long term incentives which went back as far as 2016, and resulted in big payouts because the company's share price has increased so much since those were set.
For example, options granted four years ago had an exercise price of $89.52, but the share price at vesting was more than $226.
CSL shares were down 2.76 per cent amid the broader market selloff this morning, to $282.90.
The corporate watchdog has commenced Federal Court proceedings against Dixon Advisory for alleged conflicts, best interest failures and inappropriate advice.
The action relates to financial advice given to eight sample clients, who were advised to invest in the US Masters Residential Property Fund and URF-related products between September 2015 and May 2019.
ASIC further alleges that a total of 51 separate instances of financial advice were provided to the eight sample clients in the relevant period, each of which resulted in two or more contraventions of 'best interests duties' under the Corporations Act.
ASIC on Friday alleged that Dixon representatives failed to act in their clients' best interests and to provide advice that was appropriate to the clients' circumstances.
ASIC also alleges that, in giving the relevant advice, Dixon Advisory representatives knew or ought to have known that there was a conflict between their clients' interests and the interests of entities associated with Dixon Advisory within the Evans Dixon group, and failed to give priority to the clients' interests.
ASIC is seeking declarations of contraventions and pecuniary penalties.
The maximum civil penalty for contraventions alleged against Dixon Advisory is $1 million per contravention for contraventions prior to 13 March 2019, and $10.5 million per contravention after that date.
Data management software company GetSwift has unveiled a proposal to re-domicile from Australia to North America and list on Canada's NEO exchange.
As part of the re-domiciliation, the $140 million GetSwift has entered into an implementation deed with GetSwift Technologies Limited – or Holdco – a newly formed company incorporated in British Columbia.
The firm said the move would align its corporate structure with its business operations in North America, which is where it is headquartered and its management and a significant proportion of its customers and shareholder base are now based.
If the re-domiciliation is implemented, Holdco will acquire all of the ordinary shares in GetSwift and become the new holding company of GetSwift and its subsidiaries.
GetSwift shareholders, other than certain ineligible foreign shareholders, will receive one Holdco common share for every seven GetSwift Shares they hold as at the record date for the scheme.
GetSwift will be delisted from the ASX and the Holdco Shares will be listed on the NEO Exchange.
Only a handful of goldminers and trans-Tasman hotel and casino owner SkyCity Entertainment avoided the opening ASX bloodbath, with tech stocks the biggest losers.
The sector was down 4 per cent after 35 minutes of trade. The NASDAQ dropped 5 per cent overnight.
Buy now, pay later darling Afterpay is 4.3 per cent lower at $80.19, Xero fell 4.2 per cent to $96.30, Wisetech dropped 5.5 per cent to $28.09, Altium shed 4.8 per cent to $34.59, and Appen plunged 6.5 per cent $32.67.
Financials and materials have each lost 2.2 per cent, health stocks are down 2.7 per cent, and the energy sector is 2.7 per cent lower.
The ASX200 took a tumble at Friday's open, dropping as much as 2.5 per cent in the wake of a horror overnight session on Wall Street.
The local bourse was 145.7 points, or 2.4 per cent, lower at 5966.4 after 15 minutes of trade, erasing the past two sessions of gains.
All sectors bled red, with utilities and consumer staples the only to avoid a drop of more than 2 per cent.
Tech stocks were 4.8 per cent lower, mirroring the overnight fortunes of the NASDAQ, which bore the brunt of the tech-heavy sell off.
Just seven of the top 200 companies added to their tally from yesterday.
Goldminers were among the only stocks in positive territory, while SkyCity Entertainment continued yesterday's momentum.
US stocks plunged overnight in their worst session since June, which JP Morgan global market strategist Kerry Craig puts down to an accumulation of worries about the recent rally in the tech sector.
The tech-centric NASDAQ led losses as its companies including Facebook, Apple, Amazon.com, Microsoft and Google-parent Alphabet dragged heavily, setting the ASX 200 up for a steep early dive.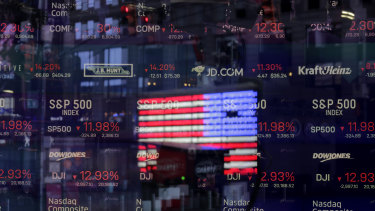 Mr Craig said it was, however, important for investors to remember while near-term tremors are unsettling, they don't always signal a big quake is imminent.
"Market corrections are to be expected – a market fuelled by central bank largesse, economic surprises and record earnings beats in the last few months was never going to maintain its heady pace forever," Mr Craig said in a note.
"When it comes to the tech sector and the other online giants that have gained so much in the last few months, there could be profit-taking as we head towards the US Presidential election in November. Negative headlines on potential regulatory and tax changes are likely to add to investor unease in a market with elevated valuations. However, this is unlikely to be a repeat of the tech wreck of the late 1990s, given how much the market and sector have changed."
"While tech sector valuations are elevated, we are also mindful of the earnings and revenue potential in the coming years from areas like cloud computing and artificial intelligence, as well as how many of these companies will benefit from the shifts in corporate attitudes towards physical workplaces."
Mr Craig said new that a vaccine could be available to frontline health workers sooner than expected could be a reason to expect a rotation towards more cyclical sectors of the US market.
"However, the second wave in Europe reminds us that the battle is far from over and until a vaccine is widely available, economies will likely remain constrained by measures aimed at slowing the spread of the virus," he said.
"Governments' willingness to continue to support household incomes and businesses until a vaccine is readily available or until the virus is brought under control by other means will be key to the outlook from here."
With Reuters
Some of Australia's largest clean energy investors are warning power grid limitations and policy uncertainty threaten to stunt the next wave of wind and solar projects needed to replace retiring coal generators.
As federal government statistics suggest the uptake of new renewable energy capacity for 2020 is on course to match last year's record-breaking 6.3 gigawatts, institutional investors including Macquarie Capital, John Laing, RWE Renewables and Lighthouse Infrastructure have renewed warnings about deteriorating investment conditions.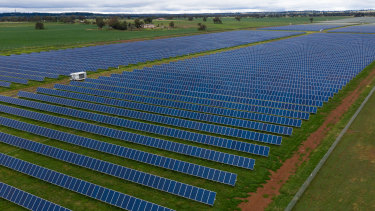 According to the investors, the worsening conditions risk imperilling the pipeline of projects required in the future.
These range from issues around inadequate network infrastructure supporting new projects coming on line, and rules crimping revenue received for power generated in certain parts of the grid.
"If you have significant uncertainty around the level of revenues that you're going to achieve for a project moving forward, that really does have an impact on your investment decisions," the newly appointed chair of the Clean Energy Investor Group, Simon Corbell, told The Age and The Sydney Morning Herald.